Previous Scholar in Residence: David Munoz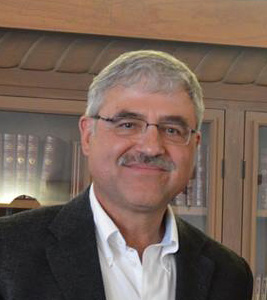 David Muñoz spent the majority of his professional career (1986-2012) as a faculty member within the Colorado School of Mines (CSM) Engineering Division. While at Mines he spent a one-year sabbatical as a Visiting Professor to Monterrey Tech (ITESM) in Monterrey, Mexico and a second sabbatical as lead technical analyst on a USDOT-Federal Transit Administration funded project to consider 300 km long high-speed maglev transportation system to alleviate traffic problems along the I-70 Colorado mountain corridor west of Denver. He also served as CSM Engineering Division Director (2003-2006).
In addition to teaching numerous undergraduate and graduate courses in the thermal-fluid sciences, he has advised hundreds of engineering students on design-build and research projects on topics ranging from hybrid electric vehicle design (1992-94) and implementation to potable water systems in Honduras and Uganda (2004-2013). Dr. Muñoz introduced a course in 2004 entitled Sustainable Engineering Design, incorporating the use of life-cycle assessment into the engineering design process. He served as the Director of the Humanitarian Engineering minor program (2003-2012), the objective of which was to prepare students interested in using their engineering skills to develop positive working relationships, through service learning, with the economically poor. He served as a member of the Fetzer Institute's Engineering Advisory Council (2011-2017) to explore the possibilities of incorporating the power of love and forgiveness into engineering practice. He earned his Ph.D. and MS degrees from Purdue University and BS from the University of New Mexico (all degrees were in Mechanical Engineering). He currently lives in Taos, NM, in an energy efficient home of his design, where he is engaged with Renewable Taos, a nonprofit designed to promote and enhance the transition to renewable energy in the local and surrounding communities. He also serves as Executive Director of the non-profit Village Science to promote science education and peace in Honduras.