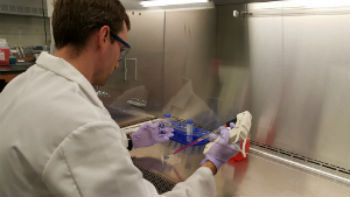 The mission of the program is to prepare students who wish to either pursue doctoral work in chemical engineering or to obtain an advanced technical position in industry. The departmental faculty members have active research projects in the areas of bio-materials, electrochemistry, environmental engineering, paper physics and chemistry, solar cells, enzyme, drug delivery and tissue engineering.  
There are two options for obtaining a Masters degree in chemical engineering at Miami University:
For both options, students also have the choice of pursuing a thesis option or a non-thesis option.
Admission requirements and application procedures can be found at Miami University's Graduate School website. For more information, please complete the Graduate School Inquiry and contact our Graduate Program Director at CPBgrad@MiamiOH.edu.