ECE Senior Design Projects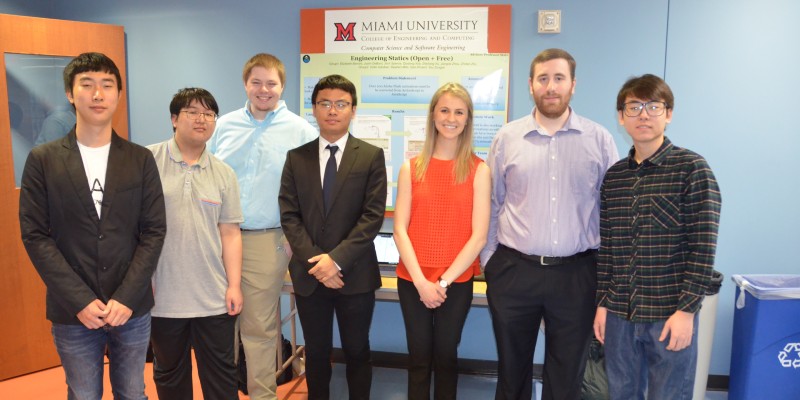 ECE Senior Design Mission Statement
The objectives of this course are to utilize your knowledge, as a senior student, to perform a major open-ended design project. The project is conducted in a professional manner that resembles a real business/industrial environment. Here, you are considered to be an engineer working in a multidisciplinary team with your faculty advisor as the project director/manager and consultant. In addition, you should consider that you are working on your capstone for a real world customer (e.g., the consumer market or a company), whether fictitious or real (in the latter case, a sponsor).
Business Benefits
Teams of two to four students with the guidance of a faculty advisor work for two semesters on the project
Teams will communicate with the industry representatives during the project
Deliverables will be determined by the industry representative and faculty advisor
Representatives can attend the design team's presentations and CEC's Senior Design Expo
Industry representatives are directly engaged with top engineering students to witness first hand the quality of Miami CEC students
Project Quality Assurance
Each team has a ECE faculty advisor to guide and direct the students throughout the project
Past ECE Projects
Simulation Twinning via Algorithmic Methods for Power Circuit Component Failure
Lego Tactile Interface for Design Input
Using a Genetic Algorithm to find Type 3 Cellular Automata Systems
Investment Strategy for Stock Market
Synthetic Aperture Radar (SAR) Imaging Simulator
Joint Trajectory Design and Radio Resource Management for Unmanned Aerial Vehicles (UAVs)
Wireless Power Transfer Plus Communications
Machine Learning-Based Driver Performance Prediction
Investigation of Hyperdimensional Computing
Solar Powered Vertical Take-Off Airplane
Developing a Heads up Display as a Step Towards a Self-Driving Car Capability
Multi-Agent Search and Rescue
Power Amplifier Pre-Compensation for Satellite Comms
Next Steps:
Please contact Dr. Dmitriy Garmatyuk, ECE Senior Design Coordinator, with questions.
garmatd@MiamiOH.edu
513-529-0754
Complete and submit the Senior Design Project Application
Please note that there is no guarantee that your project will be accepted. Please provide as much information as possible on the Senior Design Project Application and contact Dr. Garmatyuk if you have questions or concerns.