Miami gains access to unlicensed patents developed by the Air Force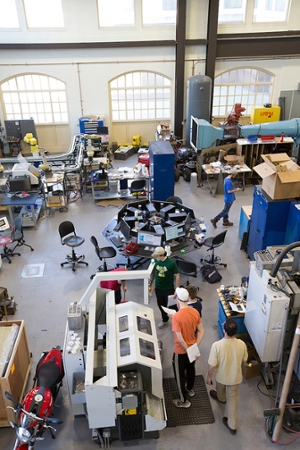 Jul 13, 2018
Miami University has been collaborating with the Wright Brothers Institute (WBI), the University of Dayton, and the Air Force Research Lab (AFRL)  in Dayton, Ohio since January to create a Research Technology Commercialization Accelerator.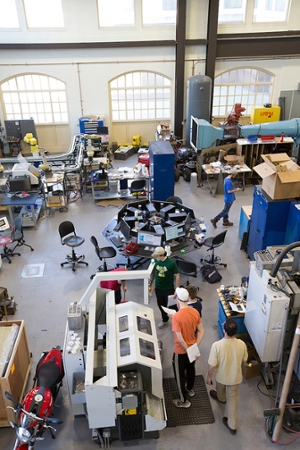 Students working engineering lab   
This accelerator gives Miami University faculty and students access to 1000 unlicensed patents developed by the Air Force to commercialize for domestic use. These patents were given to Miami in a collective portfolio, an open IP portfolio, that would allow for students to review multiple patents at the same time.    
Since the beginning of the collaboration, a team comprised of David Taffet, Executive in Residence for Innovation and Commercialization, and Matthew Willenbrink, Director of Technology Commercialization at the University of Dayton, have been conducting a market evaluation to find the usefulness for each patent.
In addition to these team, the first class of students were able to evaluate this portfolio and find the commercially viable patents as well. A capstone in the Entrepreneurship department had the opportunity to conduct market evaluations on patents they found to be commercially viable.
The goal of the collaboration is to have a total of 20 alignments, or patents that aline with either a faculty member, student, or business. This goal allows for the university to become more of an entrepreneurial university.
So far, the team of Taffet and Willenbrink have narrowed down the portfolio to find the top 10 patents for potential projects. Out of the top 10 chosen, 8 had an engineering focus, and will allow for many opportunities for engineering students and faculty to conduct research on a patented project.
In conclusion, Miami hopes that this project will allow for  student exposure to patent evaluation and research that can be conducted from a patent project. This project allows for the university to have closer relations to AFRL and brings together students from different majors. The project hopes to develop more classes that have access to these patents to increase student exposure to the patent evaluation process.
To learn more visit the University website's article on the ARFL Patents
By Maggie Cavanaugh, Communications Reporter