Miami University student Nick Kaplan selected for NSF Graduate Research Fellowship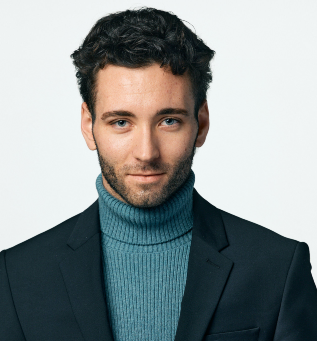 Apr 21, 2022
By Gabby Benedict, CEC Reporter
Miami University's Nick Kaplan has received the National Science Foundation's Graduate Research Fellowship. Kaplan is a Master's student studying Chemical and Biomedical Engineering in Miami's 4+1 Combined Bachelor's/Master's program.
The National Science Foundation's Graduate Research Fellowship Program (NSF-GRFP) provides 5 years of financial support for students pursuing graduate research at U.S. institutions. This selective fellowship is awarded to outstanding students who have demonstrated significant potential for advancing scientific research and making a positive impact on society. Additionally, this fellowship gives students freedom to pursue the research projects they are most interested in.
 "It allows more flexibility for me to pursue more high-risk, high-reward research since I'm being funded externally, by the NSF," Kaplan said.
Kaplan has recently committed to the University of Washington, where he will pursue his doctorate in Chemical Engineering. He plans to continue working on synthetic biology research, similar to the research he has participated in at Miami.
Kaplan has worked in the lab with his faculty mentor, Andrew Jones, who is an assistant professor in the Department of Chemical, Paper, and Biomedical Engineering. Kaplan was the second-author on their publication in the journal Metabolic Engineering titled, "In vivo production of psilocybin in E. coli."
In this study, the team took the DNA from the mushroom responsible for biosynthesis of psilocybin and expressed it in the common bacteria, E. coli, in order to create a psilocybin-producing E. coli strain.
This chemical is currently undergoing clinical trials to explore its potential to treat mental illnesses like depression , anxiety, and post-traumatic stress disorder. Kaplan has continued upon this initial work as a part of his Master's thesis, which focuses on engineering-specific manipulations to E. coli's metabolism to enhance the bacteria's ability to produce the enzyme cofactors required for efficient psilocybin biosynthesis.
Kaplan is also listed as a co-inventor on the patent for their psilocybin production platform. This patent has recently been licensed from the university by PsyBio Therapeutics for commercial manufacturing of the drug product to be used in future clinical trials. 
Jones was very excited to hear about Kaplan's acceptance into the program.
"I have witnessed Nick grow from a freshman undergraduate with a broad interest in science, into a creative scientist with an unsurpassed work ethic and academic curiosity. I feel privileged to have mentored Nick over the past five years and look forward to following his contributions to the general scientific community for years to come," Jones said.