Sport Leadership and Management (SLAM)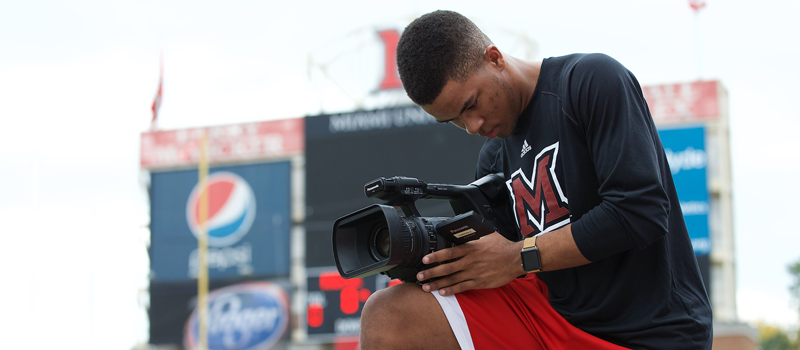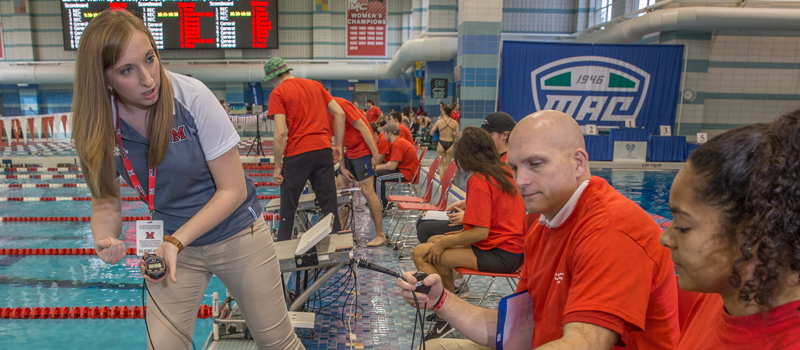 The Sport Leadership & Management (SLAM) major at Miami University leads to the Bachelor of Science in Kinesiology and Health degree.
This major prepares students to succeed in leadership positions in the sport industry (recreational to professional, youth to adult) by providing them with knowledge and skills to critically analyze and innovatively engage in the business and culture of sport.
Students select at least ONE concentration in:
Coaching
Sport Journalism
Sport Management
Sport Media and Communication
Sport Journalism and Sport Media and Communication require students to also complete an additional Bachelor of Arts degree with majors in Journalism or Media and Culture.
Are there special admission requirements?
No - Students are admitted directly into the Sport Leadership and Management major, they select a concentration area (Sport Management, Coaching, Sport Journalism, or Sport Media and Communication), and begin taking SLAM courses in their first semester. 
Career Placement
The sport industry is one of the largest and fastest growing industries in the United States. Sport provides many increasingly diverse career opportunities, and Miami's job placement rate is strong, thanks in part to the well-rounded education and practical experience students receive in multiple internship opportunities and a required capstone practicum experience.  An annual Sport Career Exploration & Networking Expo is held on campus each fall to assist SLAM students gain internships and employment.
Possible Careers

| Careers | Concentration |
| --- | --- |
| Coaching in interscholastic, collegiate, or professional sport; Coaching with national governing bodies of Olympic sport; Coaching education specialists in national or state organizations/associations | COACHING |
| Print journalist; Sport information directors in intercollegiate sport programs; Public/community relations with professional sport programs; Broadcast journalists in radio or television | SPORT JOURNALISM |
| Sport administrators; high school or college athletic directors; Marketing directors for collegiate or professional sport; Fund raising or ticket sales administrators; Sport facility managers, Sales representative for sporting goods companies; Corporate or organizational administrators of sport events | SPORT MANAGEMENT |
| Media experts for college, professional, or Olympic sport programs; Sport media relations; Digital video and audio/web design experts for sport programs; Public relations and promotion specialists for sport organizations | SPORT MEDIA AND COMMUNICATION |
Student Learning Outcomes
• Students will be able to make use of a range of leadership frameworks and theories to analyze, understand, and implement effective leadership (including advocacy) in sport and physical activity settings.    
• Students will display working knowledge of how persistent belief systems and inequitable social relations shape experiences and opportunities in sport and physical activity.
• Students will develop a critical understanding of management approaches and essentials within sport organizations and have the ability to analyze governance structures and functions within local, regional, national, and international sport bodies.  
• Students will be able to demonstrate a comprehensive integration and application of sport leadership knowledge and skills.  
What Our Students Say
Brianna Lipscomb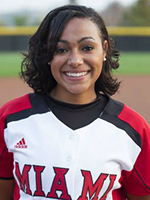 SLAM major
"I had a passion for sports but no idea how I could turn that into a career after graduation. That's when I found the Sport Leadership and Management (SLAM) major the second semester of my freshmen year...
"SLAM is a great mix of the business aspect of sport as well as the culture sport creates. It has helped me develop the necessary leadership skills I'll need to be successful in any sport industry career. SLAM is perfect for me and I'm so thankful Miami has knowledgeable professors to help guide me in my education and on to my career path."