M.S. in Sport Leadership and Management
The Master of Science in Sport Leadership and Management is a research-based study of sport from psychological, sociocultural, developmental, and managerial perspectives. Students gain the knowledge and skills needed to become competent, transformative leaders in the sport industry.
A Degree That Holds Its Worth
Top 10
College for Producing Fortune 500 CEOs Nationwide
98%
of Master's Graduates are Successfully Employed, Enrolled in Higher Education, or in a Volunteer/Service Program
Top 50
National Public University
Top 100
Best Values National Public Universities
Conduct Research
Students have the opportunity to participate in research experiences with faculty or by completing a Master's thesis. This research-based program prepares students to apply for doctoral programs in sport psychology, sport management, sport communication, or coaching.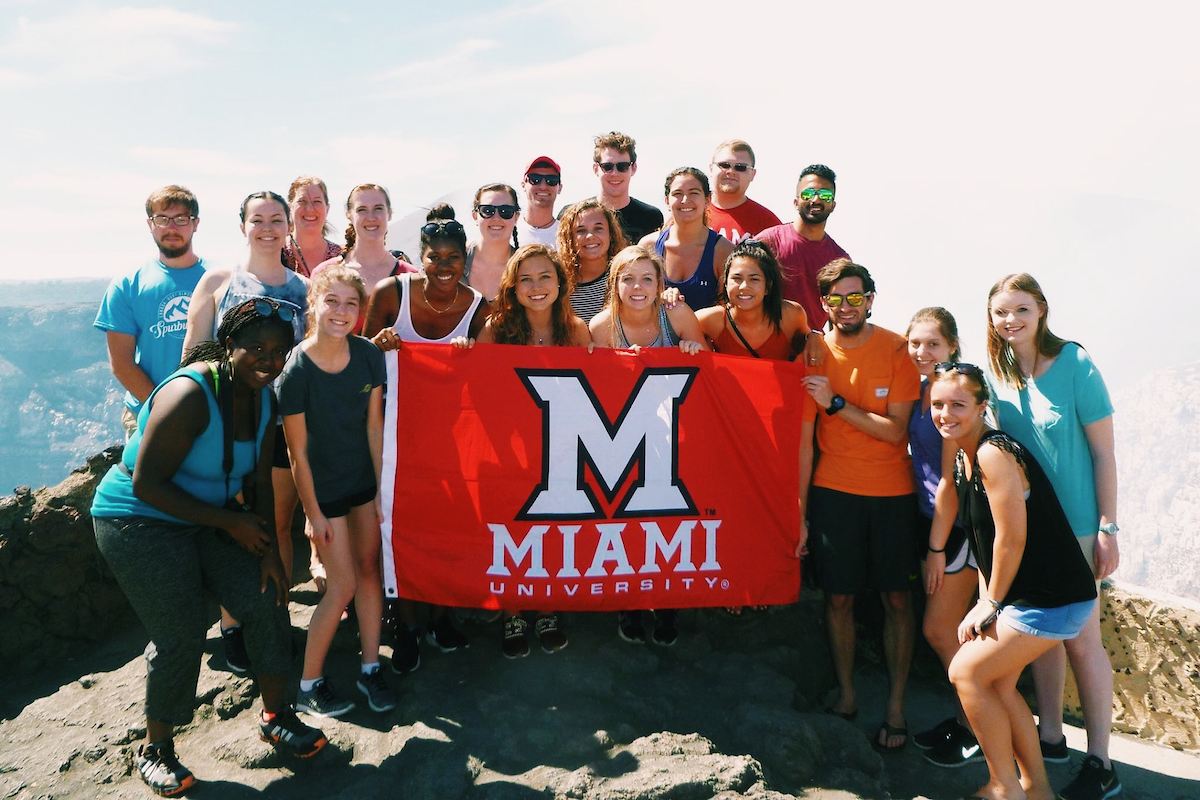 Prepare for Your Role
The program prepares students for leadership roles in sport psychology, sport management, higher education, coaching, athletic administration, student-athlete development, and mental performance consulting through required coursework, independent experiences in research, teaching, consulting, coaching, and administrative internships.
Targeted Careers
Careers targeted by the Sport Leadership program across a variety of sport contexts include: 
Sport management positions in collegiate and professional sport
Collegiate and professional sport coaching positions
Academic coordinators in university athletic departments
Athletic administration
Recreational sport coordinators
University professors
Sport psychology consultants
Graduating Leaders
The Sport Leadership and Management program has prepared outstanding leaders in the sport industry for over 40 years. Students benefit from advisors who are committed to their academic success, small class sizes, and a lot of engagement with professors and other students. The Oxford campus is one of the most beautiful in the country and provides students with an experience they never forget. 
Top 100
Best Value Nationwide
Forbes and Kiplinger's Personal Finance
Program Info
Admission requirements include a Baccalaureate degree from an accredited institution (with a recommended 3.0-grade point average), undergraduate transcript, resume/cv, personal statement, and one letter of recommendation.
View Program Coursework
Miami Alumni Working in Sport
My M.S. in Sport Leadership helped inspire my career in coaching and I look back on it quite often to pull from what I learned and apply it to collegiate soccer. While I was in the sport leadership program I focused on researching and learning more about mental skill training, the coach-athlete relationship, leadership, and youth development in sport.

Katy Etelman, Collegiate Soccer Coach

As a graduate student in the Sport Leadership program at Miami, I learned about the intersection of sport, culture, and business, and that that intersection is where my interests lie. Through my M.S. in Sport Leadership, I worked for a year in NCAA Athletics at Purdue University, and I am now a law student at Indiana University. I plan to use my MS and JD to work in sport law advocating and working for athletes.

Blaire Mikesell, Law School Student

The M.S. in Sport Management and Leadership program at Miami taught me that it takes to be a researcher, teacher, and practitioner in sport and exercise psychology.

Moe Machida-Kosuga, Ph.D., University Professor Sport Psychology