Complete business courses, the Miami Plan Global Requirement, and your Thematic Sequence in one of Europe's most cosmopolitan cities - Barcelona!  Take two business core courses at the prestigious AACSB-accredited Institut Químic de Sarrià (IQS) School of Management, and take language and culture courses at the centrally-located IES Abroad study center, just steps away from Placa Catalunya, las Ramblas, and the Barri Gotic!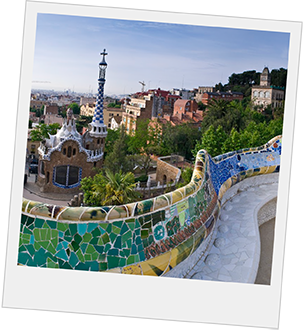 Apply Now!
Tentative Program Dates: Offered every fall and spring semester. 
Fall dates are August 31-December 17, 2020. Spring dates will be announced.
Locations: Barcelona
Credits: 16
Courses: Two pre-approved business courses (FIN 301/MKT 291/MGT 291), the Miami Plan Global Requirement, and possibility of additional Miami Plan requirements. Advanced business courses may also possible on a case-by-case basis.  
Eligibility: 2.75 GPA preferred at the time of admission to program and 45 earned hours by the close of the semester prior to departure.
Participants: 50
Housing: Homestay or IES approved accommodation
Meals: Two meals per day are provided in homestay.  No meals are included with the IES approved housing, but kitchen facilities are available.
Program Cost:   $9,000 plus spring semester tuition
Mandatory Pre-Departure Meetings: 2-3 meetings held the previous semester, Dates and times TBA
Visa Meeting: Appointments TBA, varying times, more information to come
Visa regulations are complicated, and they vary from country to country. Below are considerations as you prepare to study abroad:
Travel before and after a program: If you are studying in a location that requires a visa or travel permit, we advise students to avoid international travel 90 days prior to the start of the program. If you wish to add travel time before or after a program that requires a visa, we strongly recommend you consult the FSB Global Studies Office before planning your travel.
Applying for a passport: If you do not already have a passport, we recommend you apply for one immediately. If you are in Oxford, you can apply for a passport and purchase passport photos in 214 MacMillan Hall. 
Passport expiration date: Your passport must be valid for 6 months after the last date of your travel. If your passport expires within 6 months of the last day of your travel, you must apply to renew your passport immediately. If you do not comply with this regulation, you will not be permitted to enter the country. (Example: If you will be traveling from May 22 through June 16th, 2021, your passport must be valid through December 16th, 2021.)
Non-US passports: If you will travel with a non-US passport, please consult with the FSB Global Studies Office to learn more about the visa process. Traveling with a non-US passport may require a different process than traveling with a US passport.