Experience two of the oldest and most diverse cities in Australia – Melbourne and Sydney. On the Marketing Track, students will discover the unique needs of global organizations as they develop international marketing strategies to increase both visibility and viability, and learn methods of sustainable marketing and how sustainability enhances consumers' lives. On the Management Track, students will examine the Australian perspective of how businesses invest in their human capital. The program offers six credit hours that will satisfy the Miami University Global requirement.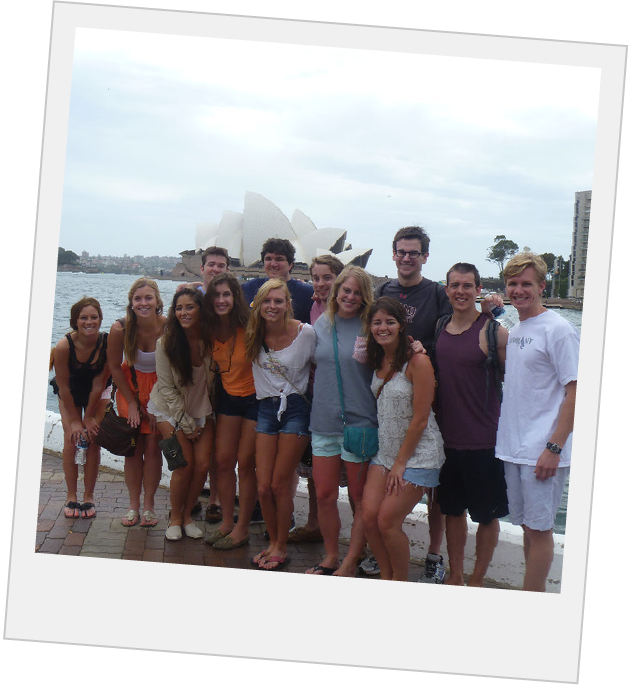 Details
Program Dates: 

December 31, 2019 - January 23, 2020

Locations: Melbourne and Sydney
Credits: 6
Courses

Track 1:  MKT 425 (3 hours) & BUS 420 (3 hours) 
Track 2:  MGT 291 (3 hours) & BUS 420 (3 hours)

Pre-requisites:

Track 1 - 2.7 min GPA by August 2019; MKT 291 by December 2019. Track 2 – a 2.5 GPA by August 2019 and sophomore standing by December 2019

Housing: Apartments
Meals: Some meals covered
Program Cost: $4,800 plus tuition, tuition is subject to change - 6 credit hours

Mandatory Pre-Departure Meetings: Tuesday evenings in FSB 25 from 6-8 PM on the following dates:
Visa regulations are complicated, and they vary from country to country. Below are considerations as you prepare to study abroad:
Travel before and after a program: If you are studying in a location that requires a visa or travel permit, we advise students to avoid international travel 90 days prior to the start of the program. If you wish to add travel time before or after a program that requires a visa, we strongly recommend you consult the FSB Global Studies Office before planning your travel.
Applying for a passport: If you do not already have a passport, we recommend you apply for one immediately. If you are in Oxford, you can apply for a passport and purchase passport photos in 214 MacMillan Hall. 
Passport expiration date: Your passport must be valid for 6 months after the last date of your travel. If your passport expires within 6 months of the last day of your travel, you must apply to renew your passport immediately. If you do not comply with this regulation, you will not be permitted to enter the country. (Example: If you will be traveling from May 22 through June 16th, 2020, your passport must be valid through December 16th, 2020.)
Non-US passports: If you will travel with a non-US passport, please consult with the FSB Global Studies Office to learn more about the visa process. Traveling with a non-US passport may require a different process than traveling with a US passport.