Team from Farmer School makes National Diversity Case Competition finals
Group takes first in division, sixth in nation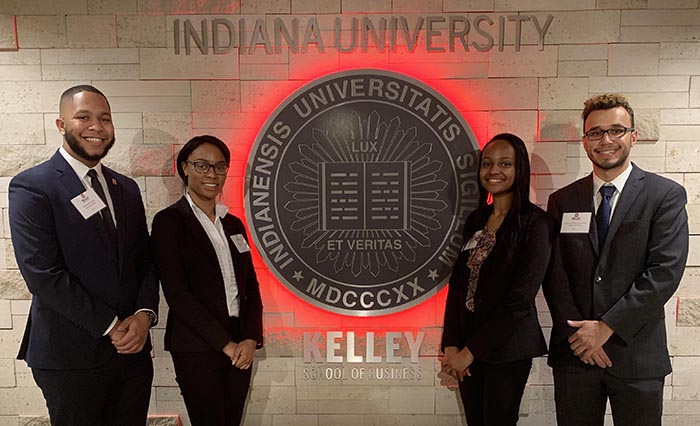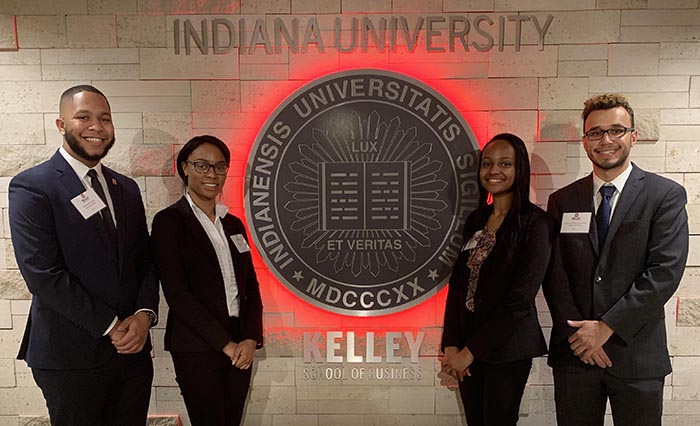 Group takes first in division, sixth in nation
Jan 22, 2019
A Farmer School team made the finals of the National Diversity Case Competition at Indiana University over the Martin Luther King Jr. holiday weekend, in only the second time any Miami team has taken part in the event's eight-year-run.
"This was my first case competition so I didn't really know what to expect. My team ended up placing first in our division and sixth overall out of 42 teams," sophomore accounting major Alaina Horsford said. "I am really proud of how well we did, since this was the first year the majority of my team competed in this competition."
The team, consisting of Horsford, sophomore information systems and analytics major Quinton Ndyajunwoha, senior marketing major Jasmine Spencer, and junior marketing major Rasheed Owens, was tasked in December with choosing a neighborhood and developing a strategy for the location, design, and merchandizing of a new small-format store concept for a large retailer.
The Farmer School students also got the chance to network with other competitors and representatives from 18 corporate partners. One of the goals of the competition is to help foster diversity in business by bringing together underrepresented minority business students from across the nation to showcase their talent and meet others with similar goals and passions.
"It gives me great pride and hope for the future to be able to connect with some of the brightest minds in the nation to talk diversity and inclusion," Owens explained. "These conversations need to be continued because this work is so important."