FSB alumna giving back with time, talent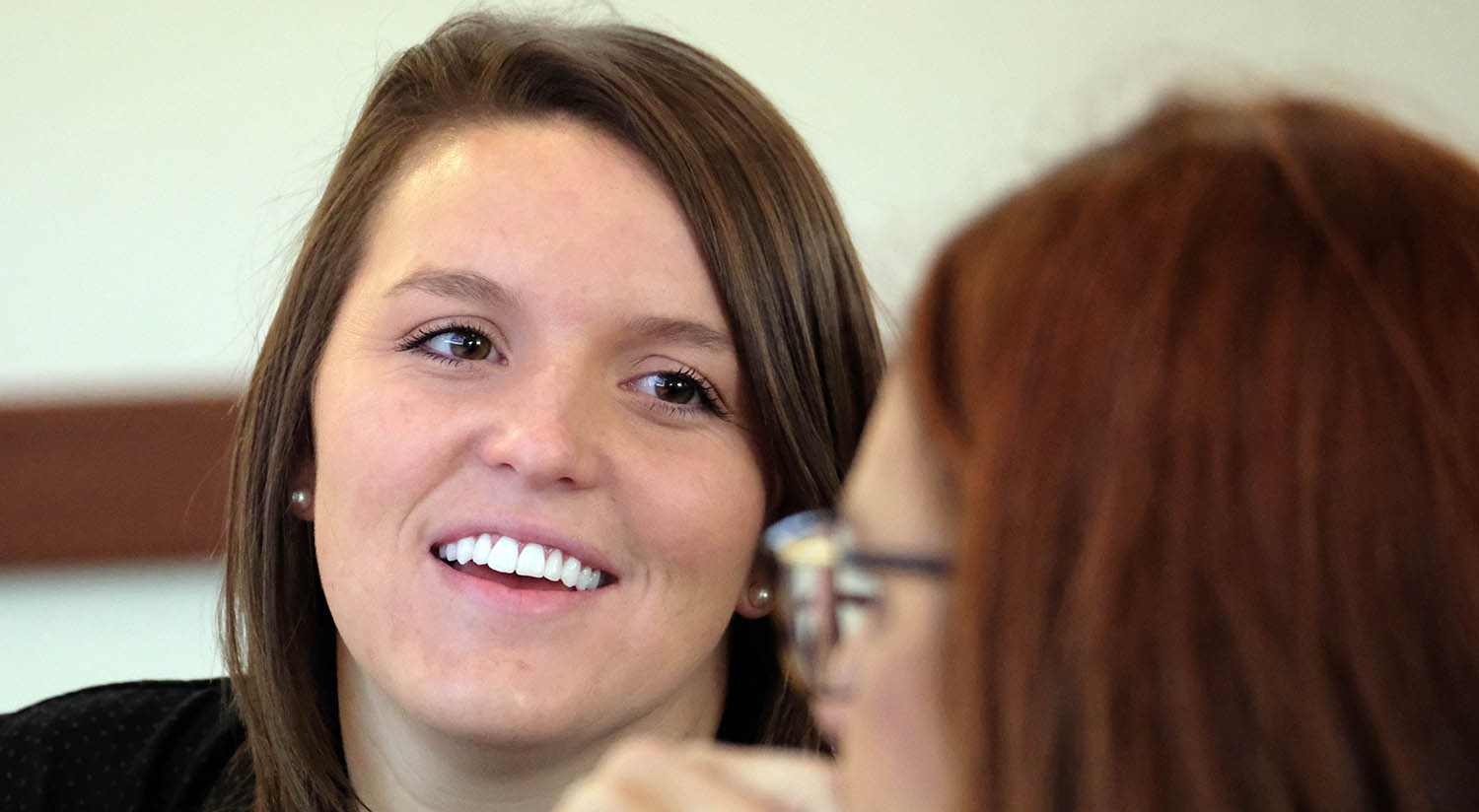 Dec 03, 2019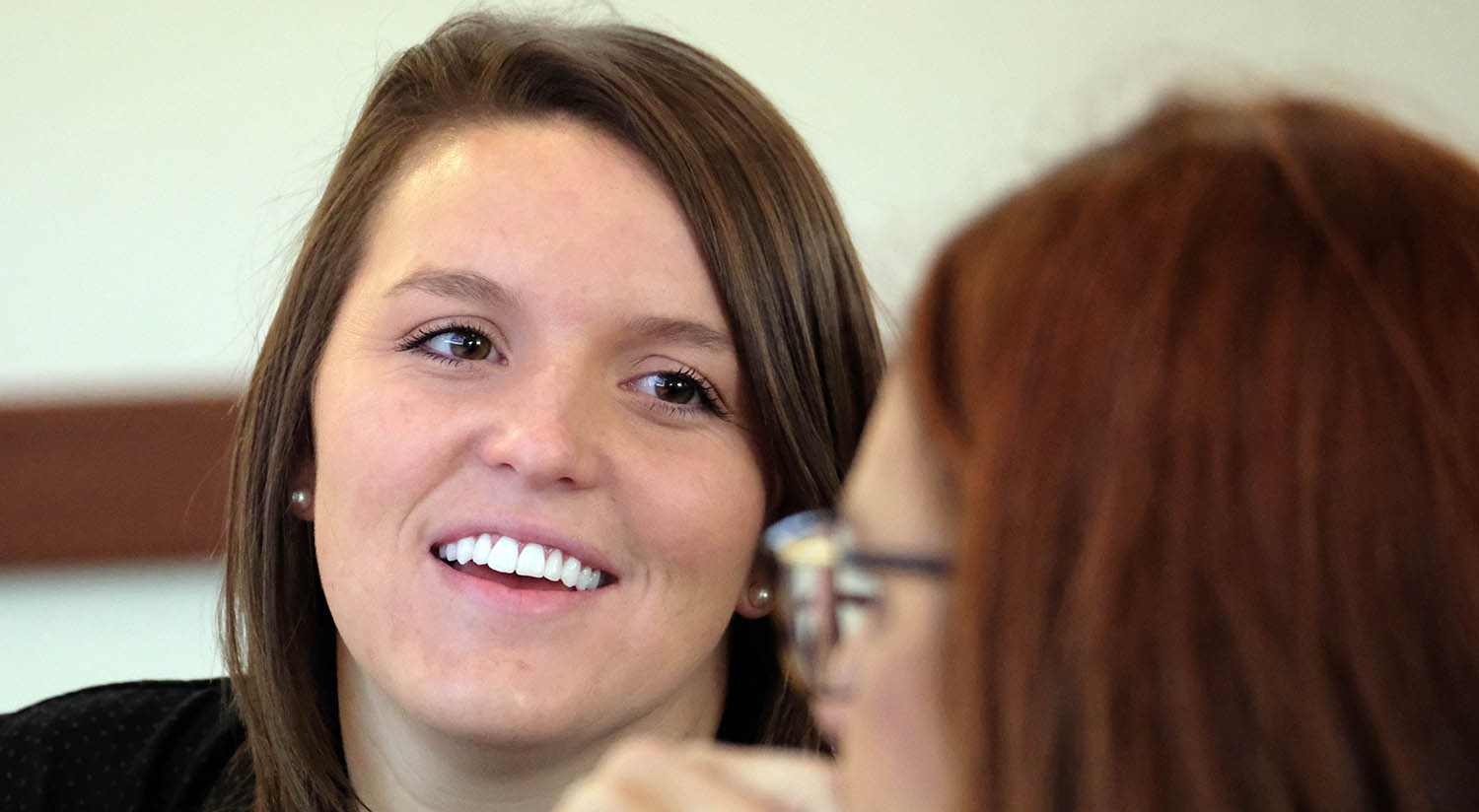 It wasn't planned that Caroline Leeker would be back at her alma mater on Giving Tuesday, but it was convenient that she was at Miami on a day geared towards using the power of people and organizations to transform their communities because she hopes to help students who may be at a point in their life similar to her own only five years ago.
Leeker is manager of music partnerships for Textron Aviation, which has worked with the Farmer School's Strategy Works capstone program for the past eight years. Leeker was among the team of Textron executives who were on campus to hear the student team presentations this week. But in 2014, she was standing in front of the executives, not sitting with them.
"I was confused at the beginning of my senior year as to what I wanted to do and by the end of the first semester, I had a career path that has taken me so far," she recalled. "So to continue to come back and be a part of this class on the other side has been so fun for me and something I hope to continue."
One of several Miami alumni now working for Textron, Leeker has been working with the teams and talking with Farmer School marketing classes during her visits. "It has been really exciting for me, and I sort of hope that there's someone in one of those classes that I could help find their path."
Leeker is among the many Farmer School alumni who have given their time, talent and treasure to the school and Miami University as they forge ahead in their careers and lives.
"You can donate your money to Miami to make it successful and that's fantastic. But I think right now the thing I have to offer the most of is my time," the 2015 marketing graduate explained. "It's always fun for me to give my time back to Miami, somewhere that gave me so much."
See some photos from the Strategy Works final presentations on our Instagram page