Sarah's Study Abroad Story
Study abroad is for me because...
There's a whole world out there.
Find a Program
Find a Program
When Sarah Berg thinks back to her two study abroad experiences, she remembers all of the people she met along the way. 
Sarah is a senior English literature major with minors in Asian/Asian American studies, art and architecture history and creative writing. She studied abroad twice—six weeks in Seoul during summer 2017 at the Yonsei International Summer School and six weeks through Miami's Literary London program during summer 2018.
Sarah had been to South Korea before with family, but wanted to return to work on her Korean language skills. She also wanted to see what it would be like to explore the city on her own. Even so, one of her favorite memories is spending time with the extended family she has there.
"I have a cousin who has a son who at the time was 3 years old, and I had never met him before, and so I got to spend six whole weeks sort of getting to know him and becoming a familiar face to him," Sarah said. "And that was really special to me, being able to see him for that part of his life because kids grow up really fast, and I haven't seen him since, so it will be a little while until I see him again."
Though she went to Seoul with limited proficiency in the language, she found that people were patient and willing to help her practice.
"It's ok to just sort of move through the world not really knowing what you're doing because people will teach you what you need to learn," Sarah said.  
She also relied on others' help before her trip to London, when she had to apply for a visa. 
"That's sort of a very large and scary process, so I was really lucky to have friends that had done the program before, who had gotten visas to England before, that I could count on as resources."
During her time in London, Sarah spent each Friday interning at a museum with one of her friends in the program. The two bonded not only with each other, but also with the people who came into the museum. 
"They could be tourists or they could be locals, and we actually made relationships with people who just came into our place of work and that was awesome," Sarah said.
Through her two experiences abroad, Sarah felt that she gained independence and learned how to be at peace with herself.
"One of my biggest takeaways is that it's really okay to do things on your own; in fact, sometimes it's better off that way as you're completely in control," Sarah said. "It's okay to sort of explore by yourself, to be alone by yourself, to go do things that you want to do without really being dependent on anyone else. I think it's really important especially when traveling to be able to sort of be comfortable being independent."
However, she can't deny the importance of everyone who made her study abroad experiences possible and worthwhile.
"People are the most valuable resource around you wherever you go, whether it's someone that's just a friend of a friend that you meet once in awhile or someone you meet in a restaurant or in an internship or in your class, anywhere, talking to people is the best thing you can do," Sarah said.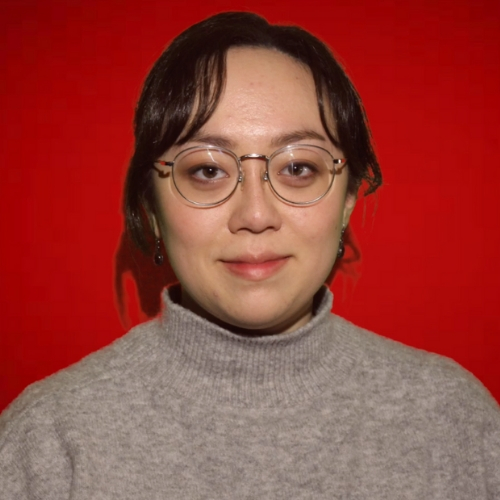 Hometown
Oxford, Ohio
Graduation Year
2019
Major
English Literature
Minors
Asian/Asian American Studies, Creative Writing, Art History
Programs
Literary London, Yonsei International Summer School
Favorite Class or Professor Abroad
Professor Luongo's Literary Marketplace class
Favorite Destination Outside of the Classroom
Brighton, England, and Busan, South Korea
Campus Involvement
Miami Recreational Sports Center/Aquatic Center