Ashley's Study Abroad Story
Study abroad is for me because...
It gave me so many opportunities.
Find a Program
Find a Program
Choosing to study abroad in Luxembourg means choosing to be immersed in that culture and language. But more than that, it means choosing to travel—to see the world.
Ashley Mickens discovered her love of traveling when she went abroad for the first time at 6 years old. When she started looking at colleges, she heard about Miami's Luxembourg campus and knew she wanted to go. The program stood out because of the flexible schedule, which provided the ability to travel on the weekends. 
Spending a semester in Luxembourg gave Ashley the opportunity to visit 12 different countries, something she said she never expected she would be able to do. The Luxembourg program encourages students to travel independently and even includes a study tour. Ashley went to Belgium and the Netherlands for the two-week study tour, during which she was able to learn about the history of each place and earn three credit hours from her time there.
Through these various experiences, Ashley changed her perspective, not only of the world, but also of herself.
"I feel like I'm a lot more independent, but at the same time I'm also willing to ask for more help," she said. "It's ok to make mistakes because a lot of the times I did end up making some mistakes. But, you know, it worked out in the end."
Being in foreign countries where she did not speak the language placed Ashley in situations where she was forced to learn and adapt. Each country she visited was different, and she had to find ways to communicate with people. This made her more confident but also allowed her to see that sometimes it's ok not to know everything and to seek help, particularly when it comes to the language.
After taking French in high school and at Miami, Ashley felt prepared but was a little overwhelmed when she learned her host family didn't speak English. She was able to communicate with them, though, and she also practiced her French with others in the town.
"As far as interacting with the locals, I feel like it was a richer experience because I could speak French," Ashley said. "I was really trying to branch out interact with people and just take advantage of it."
Ashley said she had a positive experience in Luxembourg and would recommend that everyone study abroad.
"Definitely study abroad is for you because, you know, it opens up so many opportunities in life," Ashley said. "It makes you a better person overall. I know that sounds cheesy, but really it does when you have the chance to interact with so many different cultures and so many different people. It just really opens your eyes to the rest of the world."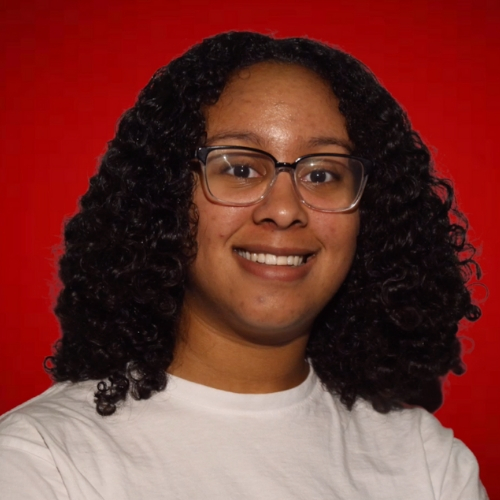 Hometown
Dayton, Ohio
Graduation Year
2020
Major(s)
Environmental Earth Science, Sustainability Co-Major
Minor
French
Program
Miami University John E. Dolibois European Center (MUDEC) in Luxembourg
Favorite Class or Professor Abroad
The Anthropological Other taught by Dr. Mark Peterson
Favorite Destination Abroad
Lisbon, Portugal
Campus Involvement
MU Geological Society (MUGS), LSAMP, MU Culinary Association (MUCA), CAS Ambassadors, and RedHawk Radio