Physical Facilities
Physical Facilities will provide daily cleaning and disinfecting of classrooms, breakrooms, bathrooms, and public spaces.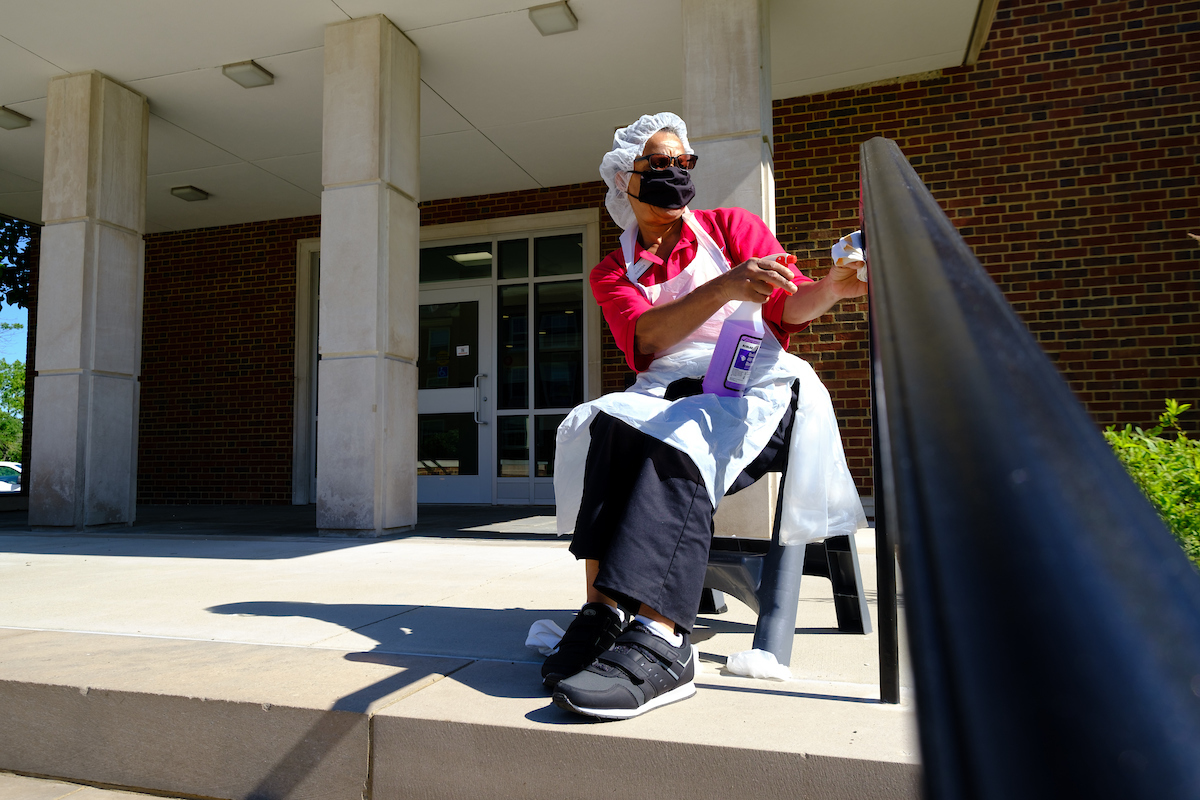 Each classroom/lab will have paper towels and an EPA approved disinfectant (NO GLOVES OR OTHER PPE REQUIRED) for use in that space.
Cleaning supplies are expected to remain in these designated spaces. Please DO NOT REMOVE TO ANOTHER SPACE.
Physical Facilities custodial staff will replenish as needed on a daily basis for classrooms and labs.
High touch surfaces (e.g., light switches, doorknobs, computer panels, keyboards, desks and armrests) are used by multiple people daily.  We recommend each person disinfected their work/study area before and after use.
It is recommended that high touch surfaces be disinfected in kitchens, television rooms, study rooms and other common spaces by students after each use.
Each residence hall will receive an allotment of cleaning supplies and hand sanitizer dispensers are installed in building entry points. Physical Facilities custodial staff will replenish as needed on a weekly basis.
Disinfectant spray will be centrally located in a kitchen/common area per floor.
It is the responsibility of each RA to make sure these items are used appropriately and are kept centrally located for everyone's use.
Regardless of the type of space in use, any high touch items are recommended to be disinfected whenever possible before and after use. This is especially true of items that might be shared.
Community Responsibilities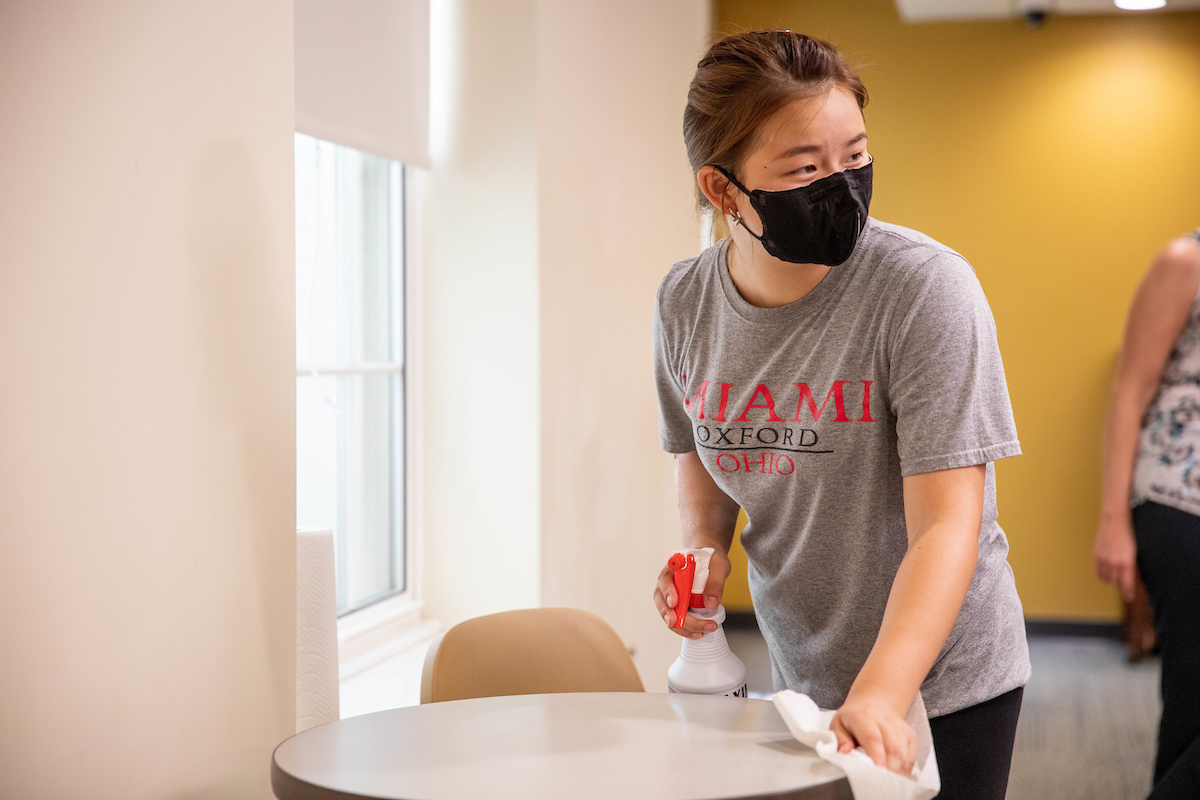 Although Physical Facilities will clean public spaces and classrooms daily, we will each need to play a part in keeping the spaces we each use clean throughout the day. Miami will provide supplies for students, faculty, and staff to disinfect their own spaces - such as classroom desks, study room tables, and items in residence hall common areas - before and after use.
Just as you would clean your own equipment between uses at a gym, you will need to take some responsibility for cleaning the public spaces you use throughout the day.