IT Services: Honoring the Diversity in All of Us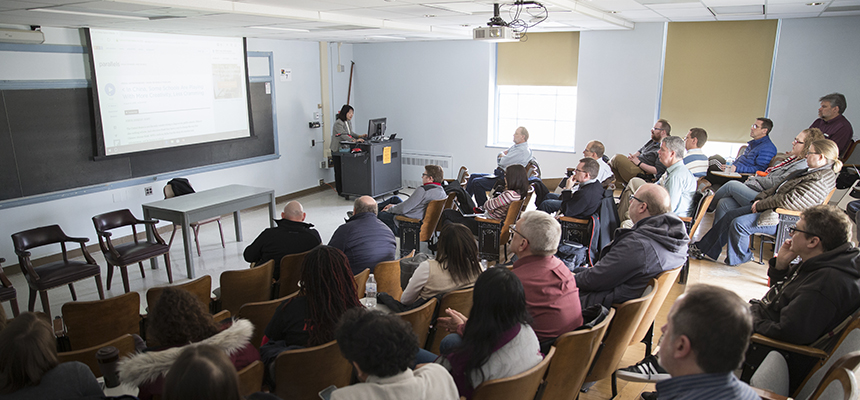 IT Services is one of the most diverse groups on campus. Our IT family includes members from different cultures, backgrounds, beliefs, and lifestyles. To that end, the IT Services Diversity Committee is a group of folks dedicated to celebrating all of our fellow Miami University employees and the diverse cultures represented in our community.
Our goal is to raise awareness about workplace diversity and inclusion that builds respectful, productive relationships. Our mission is to foster a safe, respectful work environment to honor the diversity in all of us.
Everyone is different - and we want to embrace that difference.
Green Zone Training
Emma Wott—senior theatre and religion double major, veteran of the U.S. Marine Corps, and president of the Student Veterans Association—gave a presentation about how faculty and staff can best support student vets. IT employees came away with a positive outlook on how to support student veterans in the future—and a better idea of how their veteran friends, co-workers, and students interact with the world.
For more information about the kinds of events we organize, please visit our events page.
Feel free to contact any of the diversity committee members for more information about events, how to join the committee if interested, and how to promote diversity on campus and in your everyday life.
Alan Clift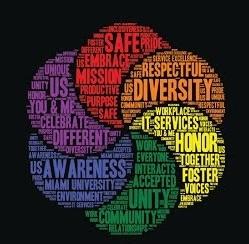 Tim Gruenhagen 
Elizabeth Jenike
Connie Johnson 
Sandy Keller 
Eboney Kimbrough 
Sean Poley 
Leah Tuscany