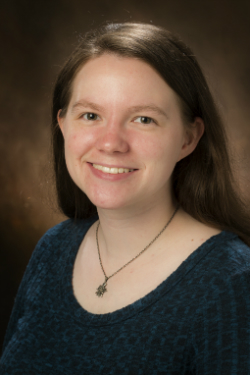 Kristina Fox
Kristina, a citizen of the Miami Tribe of Oklahoma, has been actively involved in Myaamia revitalization projects and programs since 2009. 
Originally from Fort Wayne, IN, she attended Miami University as an undergraduate through the Myaamia Heritage Award Program. After graduating, she taught science at East Allen University in Fort Wayne while continuing to work with the Tribe's Eewansaapita summer program. Kristina and her family relocated to Oxford, OH where she joined the Myaamia Center's Education Office in 2017.
In 2021, she received her M.A. in Instructional Design and Technology from Miami University. As part of her graduate work, Kristina focused on utilizing technology to enhance in-person programming and building learning opportunities to reach the diasporic Myaamia community.
Kristina's projects include creating and promoting Myaamia learning resources for her community, collaborating on Myaamia learning materials for K-12 educators, writing for and editing Aacimotaatiiyankwi, continuing her work with the Eewansaapita programs, and developing distance learning opportunities for her community.