After 15 years of research, the Myaamia Center is pleased to announce the launch of Mahkihkiwa, a Myaamia Ethnobotanical Database. Mahkihkiwa means 'herb medicine' in the Myaamia language. The name signifies the important role plants play in the culture and lives of Myaamia people.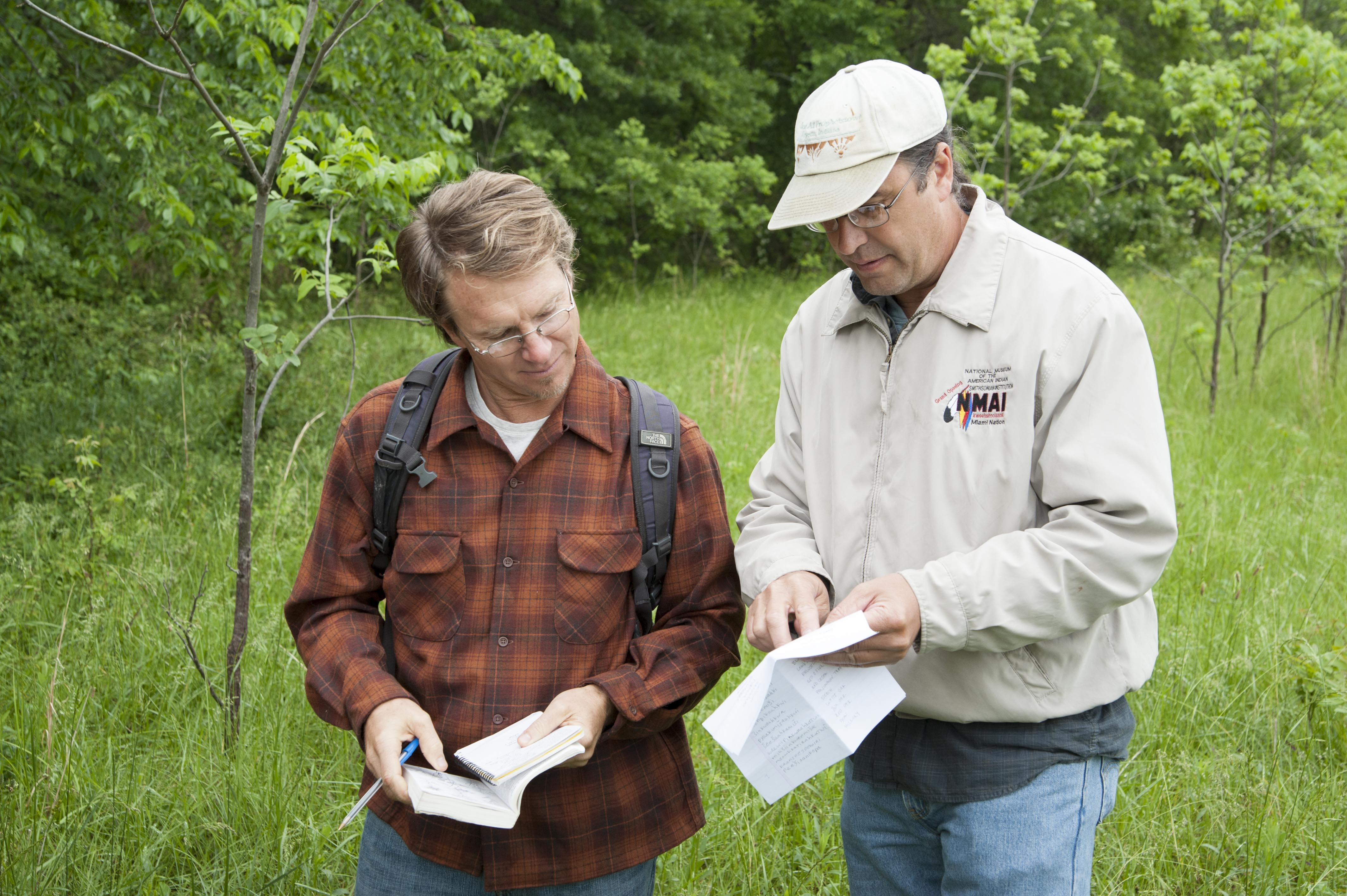 Mahkihkiwa was developed to further the Myaamia Center's goals of cultural revitalization within the Miami Tribe of Oklahoma. For many Myaamiaki 'Myaamia people' the practice of growing, harvesting, and using plants from their environment had gone dormant for a period of time. 
Most Myaamia ethnobotanical information could only be found in the memories of a handful of community elders and buried deep within various archives in the United States and Canada. 
This database consolidates this information into a searchable website preserving the original primary sources while offering updated spellings and species identification. It serves as a practical field guide for those looking to reestablish a relationship with wild plants and crops in their region.
In 2001, Daryl Baldwin had just arrived at Miami University as the only employee of the Myaamia Project, a research initiative that would eventually become the Myaamia Center. Shortly after his arrival, he met Michael Gonella, a graduate student studying botany.
Before enrolling at Miami, Gonella worked with the U.S. Forest Service, where he had the opportunity to work with Indigenous communities collecting plants for basketry and other cultural practices. This inspired him to continue working with Indigenous groups to better understand relationships between humans and plants as he studied botany.
It was important to Gonella that his work was tribally-led. He was interested in helping a community reach its goals, whatever they may be.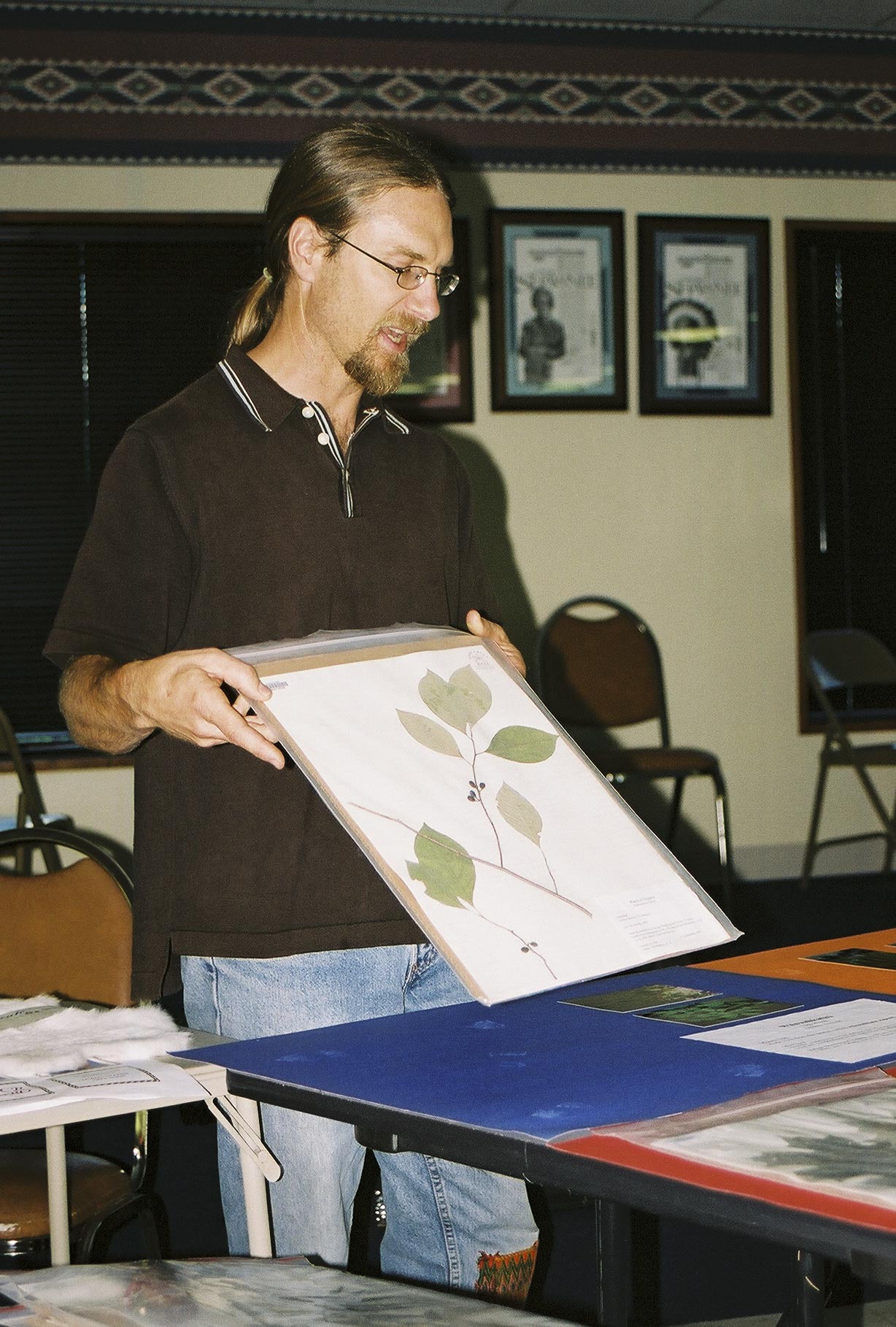 After learning of Gonella's interest in Native American plant uses, Baldwin began building a collaborative project with Gonella to carry out the first ethnobotanical study for the Myaamia community. This allowed Gonella to begin interviewing Tribal elders about their plant knowledge and organizing data from the archives.
"I was going to try to find as much ethnobotanical information about the Myaamia as possible," Gonella said.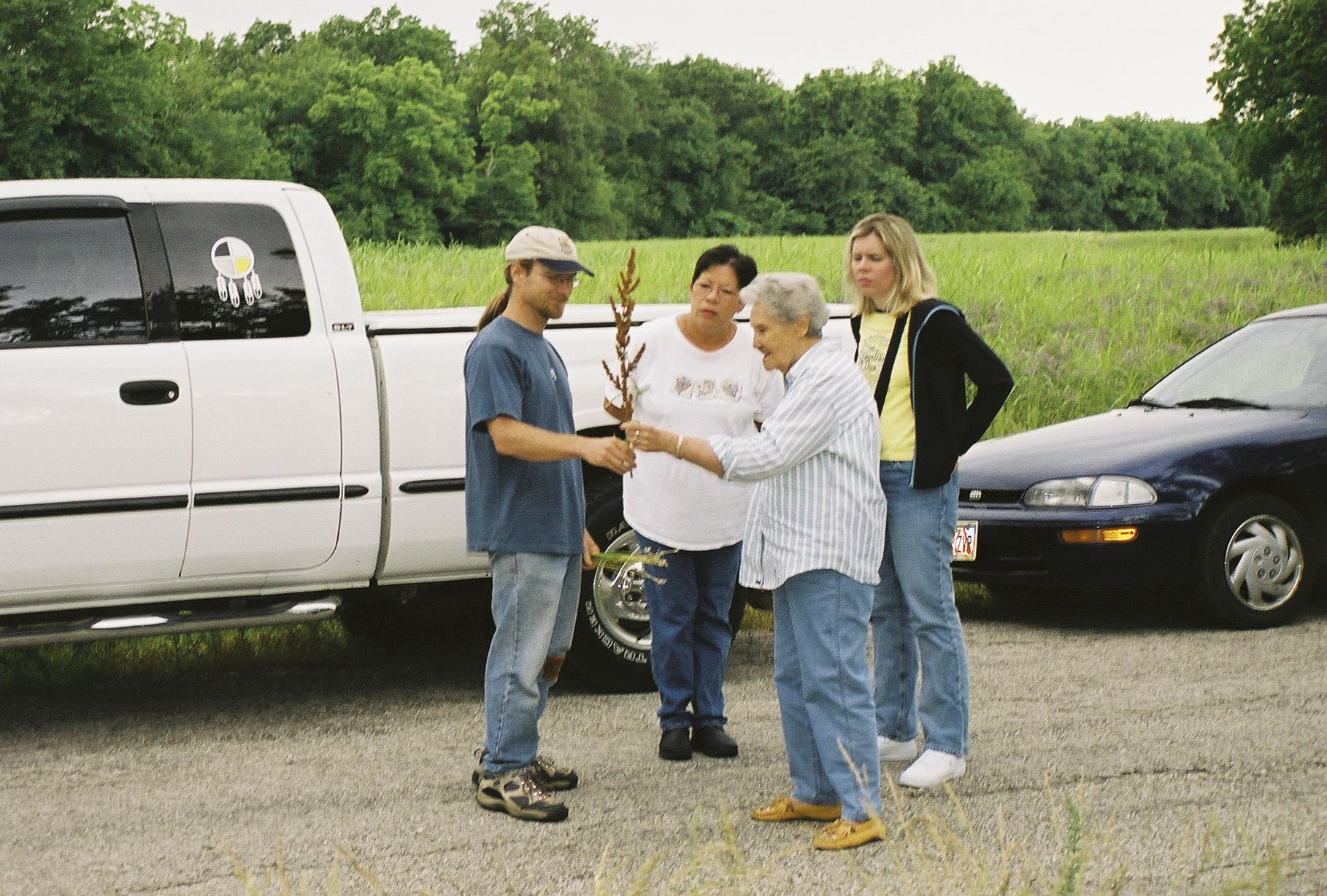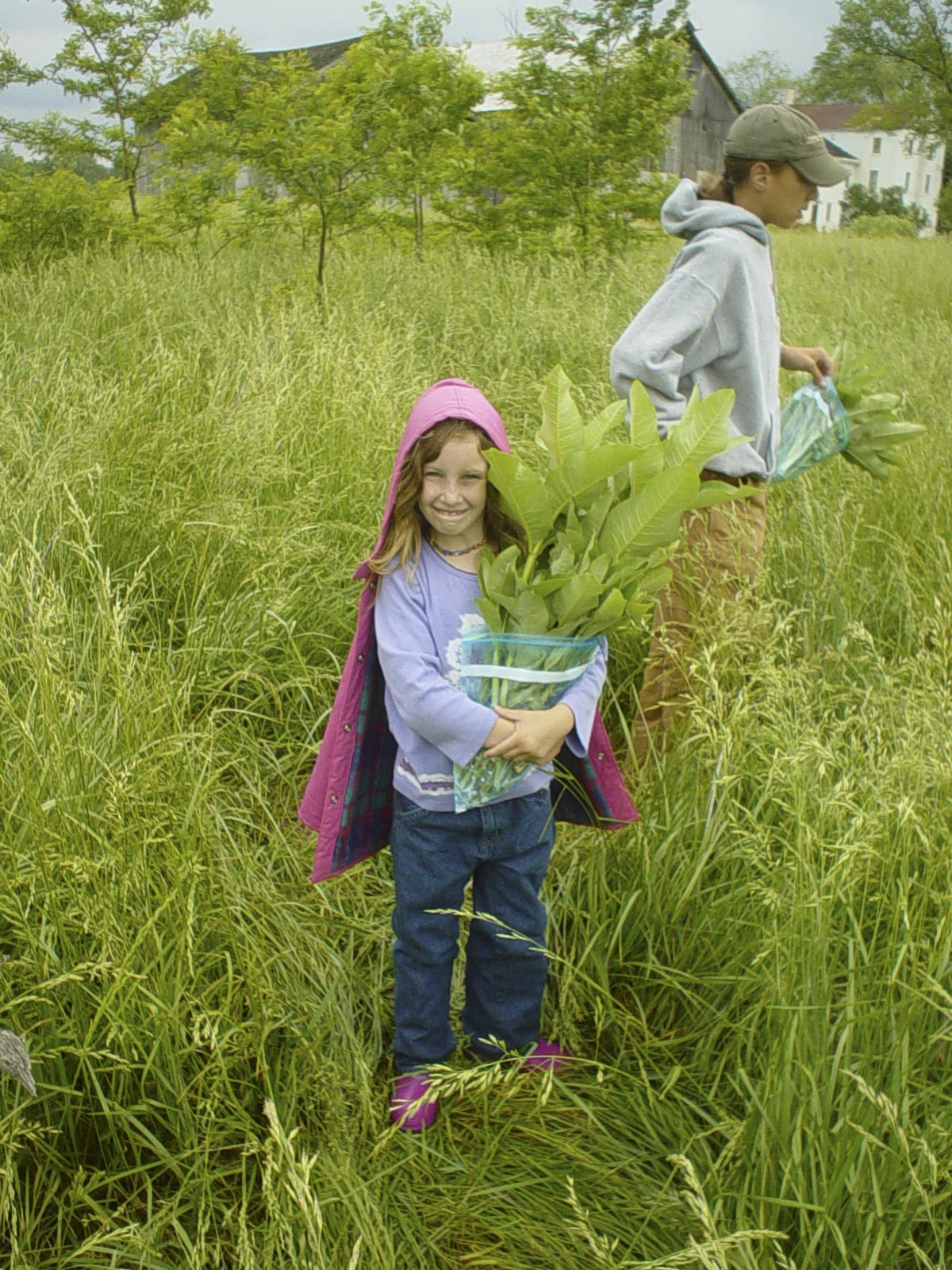 He finished his dissertation on Myaamia plant use in 2007. However, the archival and botanical information about Myaamia plant use continued to grow, so Gonella continued working with the Miami Tribe to further develop and document these botanical resources and knowledge.

While the dissertation was complete and being used by Myaamia people, the data still wasn't very user-friendly nor easily available to all tribe members, Gonella said.
The Myaamia Center wanted the community to have the ability to easily access the wide range of plant and cultural information now available. 
In 2017, students from Miami University's Computer Science and Software Engineering program took this data and began developing prototypes of Mahkihkiwa. The website was further developed and continues to be refined by Miami University Graduate Assistants in the Myaamia Center.
Gonella was excited about the online database as it can be updated as research continues and cultural practices are revitalized.
"A lot of databases present the practices of various cultures as static and unchanging," Gonella said. "But this website is able to reflect the continued evolution and dynamic nature of the Myaamia people and culture,"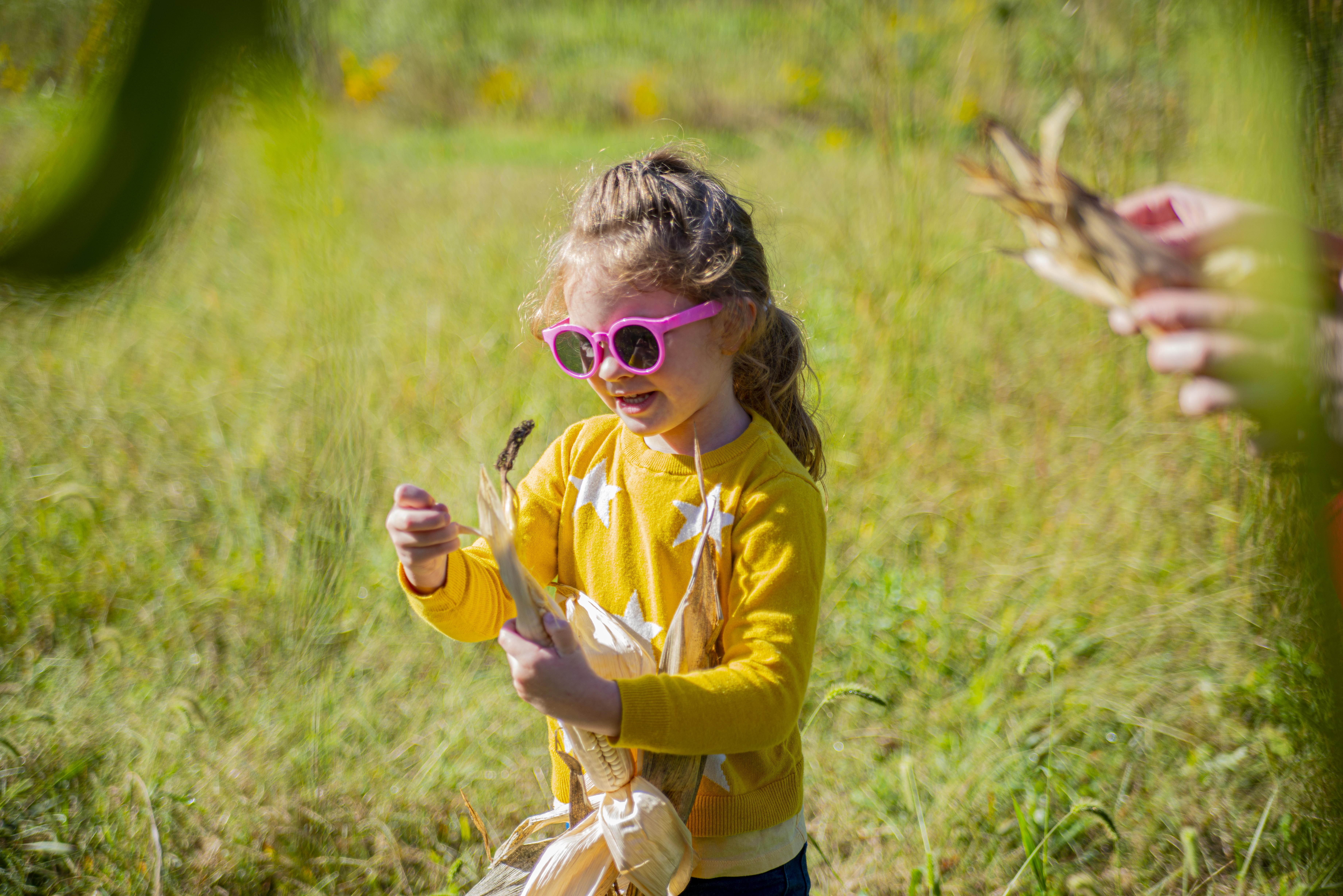 Users can search for a specific plant or browse over 100 plants in the database. Each entry in the database includes the scientific, common, and Myaamia names, making it easy to use the search feature and do additional research on the species if desired. 
Each entry also includes all known Myaamia archival and botanical sources. This includes information on a plant's changes throughout the seasons, habitat information, and in-depth information on its known uses with examples.  
By including primary archival information on each entry, Mahkihkiwa offers as much information as possible to the user. Including this information exposes users to the historical context that can inform their contemporary usage of plants, and allows tribe members to interpret the archival data, often documented by an outsider to the community, for themselves.
As a result, the database has the unique ability to present historical information in a way that strengthens Myaamia connections to the past, elder knowledge, and understanding of cultural continuity over time.
The Mahkihkiwa database will continue to grow and advance its capabilities to meet the growing educational needs of the Myaamia community. 
We encourage you to explore Mahkihkiwa and think about your connections to the plants and land in your environment. 
If you would like to know more about the development of Mahkihkiwa, we encourage you to watch this video of Mike Gonella's presentation at the 2022 Myaamiaki Conference.