As an online student, you will have a dashboard in Canvas that connects you to your professor and your classmates. This centralized system provides a user-friendly platform where you can review your syllabus, find readings and videos, dialogue with fellow students, participate in group discussions and projects, review feedback, review text and video messages from your professor, and more. Miami offers the support you need to make the process seamless.
Using Video in Canvas
In some classes, you may be asked to record and/or upload a video for an assignment. You can use the My Media area of Canvas in this course to upload, store, and publish your videos. Access My Media from the left-hand navigation in the course.
Adding Media to "My Media"
You will first use the My Media area to upload, record, and organize your videos, much like YouTube. This area is specific to your user account, so this is a collection of all videos you have uploaded to My Media.
Use the Add New button to add videos from your desktop, YouTube, or to start a screen or webcam recording.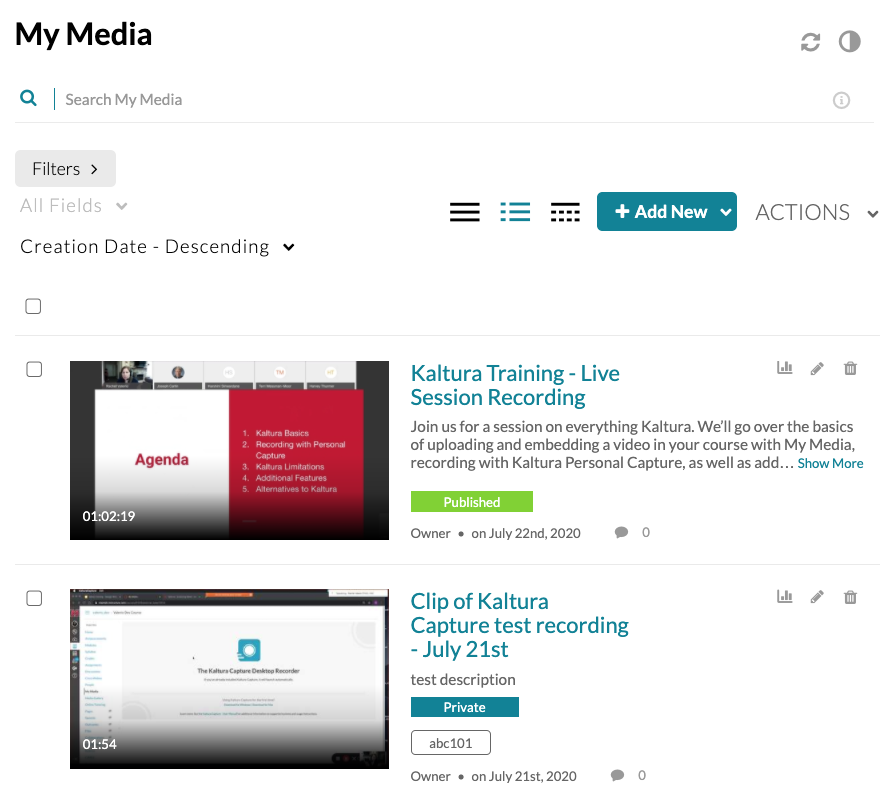 Adding a "My Media" Item to Course Discussions
When assigned, you will add videos from My Media to course discussion boards (or assignments).
In the text editor in your reply/submission, you will use the blue, V-shaped More External Tools icon > Embed Kaltura Media.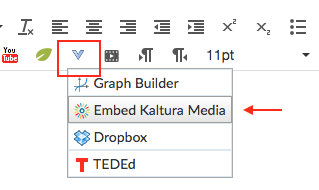 You will then be able to select a video that you already made, or begin the process of adding a new one.
Using Kaltura Personal Capture to Record
You can record your screen, webcam, or both using the Personal Capture options within My Media.
Go to Add New > Personal Capture


Choose your operating system and download the Kaltura Capture Desktop Recorder.
Now, when you choose Add New > Personal Capture, the recorder will initiate.

To get started with settings and recordings, you can visit Kaltura's learning center.
If you experience difficulty with these installation steps, please contact IT Help at ithelp@MiamiOH.edu or 513-529-7900.
Get Help
For Canvas help, contact IT Help at 513-529-7900, or by synchronous chat: Click to Chat. You can also submit a help ticket online; be sure to include as much information as possible to ensure that your request is addressed as soon as possible.