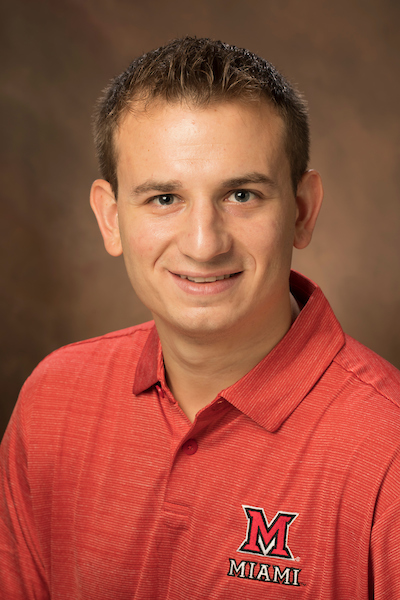 Senior Assistant Director for Regional Enrollment
Admission
Tags:
massachusetts, maine, new hampshire, rhode island, vermont, connecticut, new york, pennsylvania, new jersey
Tyler Margolis
Background
Hometown: New City, NY
High School: Clarkstown High School North
College Alma Mater:
Undergraduate: Penn State University
Favorite Miami Moment
My favorite Miami Moment was seeing Yager Stadium for the first time! As an avid football fan and son of a Miami alum, I constantly heard stories of the most famous coaches in football history beginning their careers here, which is why Miami is known as the "Cradle of Coaches." Walking past these beautiful statues, in addition to seeing the names of legendary football players such as Ben Roethlisberger hanging from the scoreboard, was truly an amazing experience. Just by looking at the beauty of the stadium, you can see why Miami students have so much school spirit about their athletic teams!
Contact Info
513-529-4890