Jason G. Willis, Ed.D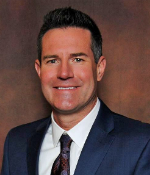 Part-time Instructor
103 Phelps Hall
513-785-7702
willisjg@MiamiOH.edu
Prior to beginning a career in higher education as a professor, Dr. Willis dedicated 19 years in law enforcement as a police officer, supervisor, and administrator. He began his career in 1997 with the Miami University Police Department where he worked his way up through the ranks starting as an officer. He was then promoted to sergeant, then to lieutenant and finally a promotion to captain. In 2010, Dr. Willis became the Chief of Police at Northern Kentucky University. In the summer of 2015, he retired from police administration and returned to Miami University to proudly serve as a faculty member. Dr. Willis has been an adjunct instructor at Miami University and Northern Kentucky University. Dr. Willis is also a graduate of the Northwestern University School of Police Staff and Command and The FBI National Academy in Quantico, VA.
Education
Doctor of Educational Leadership, (Ed.D) Northern Kentucky University
Master of Criminal Justice, (MSCJ) University of Cincinnati
Bachelor of General Studies, (BGS) Ball State University
Teaching
Criminal Justice Theory (CJS 611)
Research area and interests
Dr. Willis' research interests center on police officer dispositions.  Dispositions can be defined as attitudes, values, and beliefs.  Based on his research it has been determined that effective police officers possess specific dispositions that ineffective officers don't.  He has developed strategies that police departments can utilize during the hiring process to identify these dispositions in the hiring process. 
Professional affiliations
International Association Chiefs of Police
International Association of Campus Law Enforcement Executives
FBI National Academy Associates
National Tactical Officers Association
International Leadership Association
Community involvement
American Heart Association
Runners Club of Greater Cincinnati