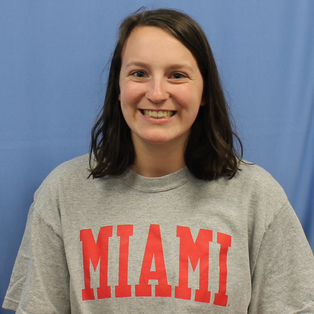 My name is: Danielle Pate
My graduating year:  2021
My major is: Psychology
I tutor: Statistics and Math Emporium
Three facts I would like to share: My favorite subject is either Statistics or Psychology. I play o recreational volleyball team. I love to go on a hike, or go for a bike ride and read during my free time.
My goals after college?  After college, I want to work in a high school as a crisis counselor/psychologist.
Some of my achievements are: I was inducted into the National Honor Society, received a gold cord when graduating, on the Dean's List after my first semester at Miami Hamilton.
I would describe myself as: I would describe myself as a hardworking and determined individual, but also caring, great listener, and always there as a shoulder to cry on.
My personal motto is: My personal motto is to always stay humble and kind.
If I could meet any famous person, (dead or alive) it would be: I would want to meet Alexander Hamilton because I love him and really admire his love and passion he had in building America.