Miami University Regionals offers many of the extraordinary opportunities that traditional institutions do. At Miami University's regional locations, you'll receive academic quality identical to that of the main campus, in smaller, friendly, commuter campus settings. 
Complete one of several associate or bachelor degrees offered exclusively at the regional locations. 
Choose from over 100 majors offered by Miami University by starting at the regional locations and relocating to the Oxford campus. 
Students interested in earning credit while in high school should consider the College Credit Plus program. 
Miami University's regional locations offer a vibrant student life, athletics programs, an honors program, student and academic support services, scholarships, and more!
Admission Requirements
Miami University Regionals has an open admission policy for first-time college students. You will be admitted if you have earned a diploma from a secondary program chartered by the state board of education, a General Educational Development (GED) diploma, or if you are alternatively-educated.
ACT/SAT TEST SCORES are required ONLY from current high school seniors and recent high school graduates (within the last two years).
Home school students may be required to submit additional documentation. Please refer to our home school requirements.
Miami Regionals Merit Scholarships
Please note that Miami University Regionals merit scholarships are highly competitive and, thus, not guaranteed.
Eligibility
First time freshmen (graduating seniors 2019).
The data in the table below is based on full time, undergraduate, Ohio Resident tuition rates as of 2018-2019. Please refer to Miami Regionals undergraduate tuition rates on the OneStop website. Students entering Miami's Regional campus merit awards as of Fall 2018, are based on the tuition promise rates for the 2018 cohort.
Miami Regionals Merit Scholarship Scores
and Award Ranges
Test
Score
Range
HS GPA
(4.00 scale)
1st Year Scholarship
Award
Range
Maximum 4 Year Total
22+
3.25-3.49
Up to $1500
$4500
22+
3.50-3.74
Up to $2000
$5000
22+
3.75-4.0+
Up to $2500
$5500
As a Miami Regionals merit scholarship recipient, $1,000 per academic year may be renewable based on maintained merit as a full-time continuing student (3.0 GPA).
Deadlines
Admission decisions will be based on the official testing and high school transcript information submitted to Miami University Regionals at the time of application. Completed Admission applications received by February 1, 2019 will be considered for merit scholarship awards. Complete Admission application includes: Admission application, high school transcript and ACT/SAT scores.

A deadline of April 1, 2019 applies for applicants originally applying to the Oxford Campus, but who request their application be transitioned to Miami Regionals. The Oxford campus admission decision will not impact Miami Regionals admission or scholarship consideration.
Policies
Merit scholarships will apply to the academic year in which the student has applied for Admission. If a student delays their enrollment from the initial application scholarship awards are not guaranteed.
As a merit recipient, students must maintain a 3.0 GPA and Full time enrollment ( minimum 12 credits per semester) as an undergraduate student. 
If a student is awarded a scholarship for the regional campuses then relocates to the Oxford campus, the student will no longer be eligible for the regional campus scholarship(s).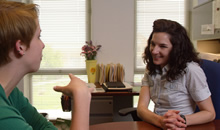 Miami University provides exceptional academic advising services for our Regional Campus students. Through a faculty and staff advising model, you will be able to plan your degree completion accordingly, understand the sequences required for courses, and plan your timeline to completion.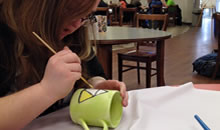 The student life at Miami is inclusive and engaging. Whether it's in community and civic engagement, student organizations, athletics or the arts, there's a place for you!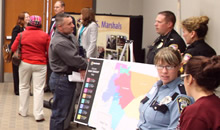 Your future career awaits. Miami University graduates are highly appreciated in their field. Whether you are attending college for the first time to seek education and preparation to start a new career, or you are returning to college to advance your current career, Miami University's regional locations provide outstanding career services and planning support.
Costs, Scholarships, and Aid
Costs, Scholarships, and Aid