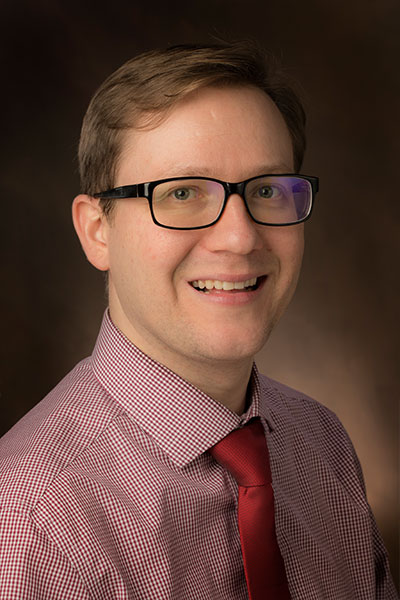 Eric Secor, Regional Associate Director of Admission, Operations
116 Johnston Hall, Middletown Campus
Wilks Conference Center, Hamilton Campus
Phone: 513-727-3216
Email: Eric.Secor@MiamiOH.edu
Hometown
I am originally from New England and recently moved to Ohio in 2018.
Education
I attended the University of Connecticut, where I earned a Bachelor's of Arts in Philosophy.

I later earned my Master's Degree in Business Administration from the University of New Hampshire.
Favorite thing about Miami Regionals
My favorite thing about Miami University Regionals is being a part of a place that is open enrollment and serves such an important and diverse set of needs in higher education.

What brings me joy, is being able to make it easier for students to get through the admission process no matter how unique their academic histories may be.
Interesting Facts
I started working in the Regional Admission Office in December 2018.

I deeply value public education and the liberal arts!