Veteran and Military Students



Your service and success matter to us, and we pledge to provide exceptional service to you. Miami University's regional locations are committed to providing our veteran and active military students a smooth transition to college. We recognize your service and experience, and have created a veteran-friendly culture to support you through the enrollment process and throughout your education at Miami University. Veteran and military students pay no application fee and are provided priority registration, education benefit enrollment support, payment considerations, and Veteran Centers at the Hamilton and Middletown campuses. Our academic departments have pledged their support and our Veteran Coordinator provides guidance, referrals, and advocacy. 
Our academic programs are widely recognized by regional employers and our Office of Career, Co-op, and Internship Services works to support students through their career planning and early experience opportunities.
Thank you for your service. We look forward to welcoming you to the Miami University family.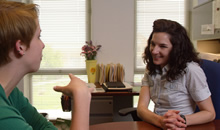 Miami University provides exceptional academic advising services for our Regional Campus students. Through a faculty and staff advising model, you will be able to plan your degree completion accordingly, understand the sequences required for courses, and plan your timeline to completion.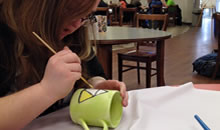 The student life at Miami is inclusive and engaging. Whether it's in community and civic engagement, student organizations, athletics or the arts, there's a place for you!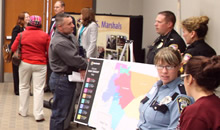 Your future career awaits. Miami University graduates are highly appreciated in their field. Whether you are attending college for the first time to seek education and preparation to start a new career, or you are returning to college to advance your current career, Miami University's regional locations provide outstanding career services and planning support.
Costs, Scholarships, and Aid
Costs, Scholarships, and Aid