Greg Lansaw Memorial Scholarship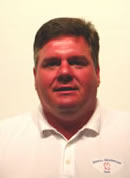 Proceeds from the Hall of Fame Dinner go to the Greg Lansaw Memorial Scholarship. This scholarship honors the memory of Greg Lansaw, who passed away September 11, 2004 after a courageous battle with cancer. Greg was the golf coach at Miami University Middletown from 2001–04.
Greg was a lifetime resident of Middletown, very active in the community and his church, and provided wonderful leadership to the student athletes at the Middletown campus.
Scholarship Recipients, 2009–present
2020-21, Alivia Buchanan
2019-20, Kaitlynn Wilson
2018-19, Elizabeth Morgan
2017-18, Kelsey Gardner
2016–17, Joni Groh
2015–16, Sarah Emrick
2014–15, Garrett Jones
2013–14, Samantha Short
2012–13, Madison Sorrell
2011–12, Jordan Groh
2010–11, David Austin Majors
2009–10, Daniel Brooks
2008–09, Brittany Whitt