2007 Miami University Middletown Athletic Hall of Fame Inductees
Lynn Darbyshire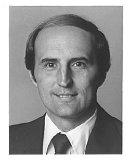 Lynn Darbyshire was hired by Dr. Eugene Bennett in 1967 to coach the first basketball team and build an athletic program at Miami University Middletown. As Athletic Director from 1967-95, Lynn developed an athletic program that is now the benchmark for all regional campuses in Ohio. He coached men's basketball from 1967-76, compiling a record of 134-70. His teams' won the state tournament championship in 1972 and the conference championship in 1976.
He was also the founder and driving force behind the formation of the Ohio Regional Campus Conference in 1973 and served many years as the Commissioner of the ORCC. Under Lynn's direction the ORCC expanded to offer competition in eight sports for men and women. He initiated the ORCC All-Sports Award in 1981 primarily to encourage other schools to support women's athletics on their campuses.
Lynn Darbyshire served as a leader and role model to a countless number of students, athletes and coaches at MUM. Lynn retired as Athletic Director and Director of Student Affairs in 1995. He resides in Middletown with his wife of 42 years, Stefanie. Lynn and Stefanie, have two children, Jaime Smith (Bloomington, IN), Gregg (Cincinnati) and five grandsons.
Upon his retirement in 1995, Lynn's name was added to the prestigious Warrior Award, an award he initiated in 1971. The Warrior Award recognizes student athletes who best exemplify the attitude and character expected in the Miami University Middletown athletic program.
---
Rich Hinkel

Rich Hinkel played basketball under Lynn Darbyshire from 1969-73, collecting 1,684 career points and 756 rebounds. He averaged a school record 25.1 points per game for his career. He also owns the MUM record for single season scoring, averaging 30.3 ppg which he set in the 1970-71 season. He led his team to the Ohio Regional Campus State Tournament Championship in 1972 and was voted to the all-tournament team. He also set a single-game scoring record of 51 points against Ohio State University Lima in 1971.
Coach Darbyshire described Rich as "special player, he gave a 100% effort in practices and games, was totally unselfish and a great teammate. Rich was the best defensive player I ever coached."
Rich is retired from AK Steel and lives in Hamilton with his wife of 34 years, Diana. They have two daughters, Trisha and Jessica.
---
Bobby Hunt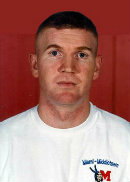 Bobby Hunt excelled at both baseball and basketball while attending Miami University Middletown from 1993-98, and helped lead MUM to Ohio Regional Campus state championships in both sports. Bobby is the career record holder in baseball with 32 stolen bases and six triples. He is also the basketball career leader in 3-pointers (367) and 3-pointers made in a single season (106 in 1997-98.) Bobby also holds a record of 42 points in a single game in MUM's Bennett Recreation Center. Hunt was a first team All-ORCC selection in basketball in 1993-94 and 1995-96, and was a first team All-ORCC selection in baseball in 1994 and 1995. He was also the ORCC Player of the Year in baseball in 1995.
Bobby is a seventh grade teacher at Monroe Jr./Sr. High, where he is the head baseball coach and assistant football coach. Bobby resides in Middletown with his wife, Tara, who played basketball, volleyball and tennis at MUM. The have two children: daughter Callie and son Colton.
---
Teresa Kozarec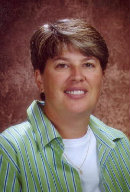 Teresa Kozarec played basketball for Miami University Middletown from 1979-84, earning first team All-Ohio Regional Campus Conference three times (1980-81, 81-82 and 83-84). She was voted the ORCC's Most Valuable Player in 1980-81 when she led her team with 17.1 pts and 7.5 rebounds a game. Teresa scored 1,351 points in her career, a 14.8 average per game. She also grabbed 709 career rebounds (7.8 avg.). Additionally, Teresa played volleyball at MUM, earning first team All-ORCC in 1981. Teresa was a recipient of the Lynn Darbyshire Warrior Award in 1982. She was recognized as the M.F. Foss Award winner as the top Industrial Tech student at Miami University.
Teresa taught in the Miamisburg City school system for 12 years. For the past 10 years she has been the Principal at McComb Elementary, in McComb, Ohio. Teresa was always a wonderful role model as a student athlete and continues to be so as an educator.
---
Bev Little

Bev Little played Basketball for MUM from 1986-1990. During that time she helped lead the team to three Ohio Regional Campus state championships and two conference championships. She scored 1,121 points in her career, a 12.6 average per game, and grabbed 627 rebounds (7.0 avg.). Little also dished out 289 assists and was selected to the All-ORCC first team all four of her years with the team. During her playing career, the MUM women compiled a record of 70-19. Bev was a recipient of the Lynn Darbyshire Warrior Award in 1987.
Bev has taught elementary school for 16 years ­ 10 in Middletown and the past 6 in Springboro. Bev resides in Springboro with her Husband of 16 years Sam, who also played basketball at MUM. They have two sons, Jordan (11 years old) and Ryan (7 years old).
---
Dale Spitler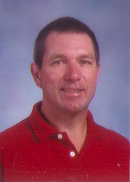 Dale Spitler played basketball for MUM from 1974-78. He helped lead his 1975-76 team to an ORCC championship and 22-3 record. Dale tallied 1,790 career points, 765 career field goals, and an 86 percent career free throw percentage all of which still stand as MUM records. He also holds the single season free throw percentage record with 89 percent. Dale averaged 20.3 ppg for his career while shooting over 55%. Dale was selected to the All-ORCC first team in 1975-76, 1976-77 and 1977-78, and was named Most Valuable Player in 1975-76 and 1977-78.
Dale has taught at Camden Elementary for 24 years and was named Teacher of the Year in 2006. He resides in West Alexandria with his wife of 25 years, Shelley (former MUM student and Miami graduate) and their three children, Dale Jr., a freshmen at MUM, and Kelly and Clint, who are both Twin Valley South H.S. students.
---
Anthony Muñoz
Keynote Speaker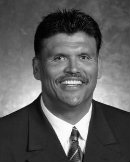 Anthony Muñoz is one of Cincinnati's true sports icons. Considered by many as the greatest offensive lineman in NFL history, Muñoz has a record of excellence that is unrivaled in Professional Football. An eleven-time NFL Pro Bowl selection, Muñoz is the only Pro Football Hall of Fame inductee in Cincinnati Bengals history. Since retiring, Anthony and his family have remained in Cincinnati, where Muñoz has served as one of the community's most accessible and involved advocates.
Anthony was recognized for his tireless community involvement while playing for the Bengals. He was the recipient of the Athletes in Action Bart Starr Award for Leadership in 1990, and was named the Cincinnati Bengals Man of the Year for five consecutive years. In 1991, he was honored as the NFL Man of the Year.
In 2002, Anthony established the Anthony Muñoz Foundation, a non-profit organization that engages the Tri-State region to impact area youth mentally, physically and spiritually. Since its inception, the foundation has impacted thousands of children and raised more than $1,000,000 for foundation programs and select charities.
A devoted husband and father, Anthony and his wife, DeDe, are the proud parents of Michael and Michelle. Michael is now in the MBA program at Miami University while Michelle is a recent graduate of The Ohio State University.
In addition to devoting a great deal of time and energy to his Foundation, Anthony continues to be involved with several community initiatives. He was the chairman of the Billy Graham Mission in 2002. He has spoken to more than 150 High School assemblies discouraging the use of drugs and alcohol. He has co-chaired twelve Anthony Muñoz Cystic Fibrosis golf tournaments and has been on the Advisory Board of Citizens for Community Values.
Not only does Anthony strive to impact lives in the Tri-State region but he also spends countless hours reaching out to other communities. He has participated in several Military events and has been a translator/medical assistant in Mexico with Christian Hands in Action.
www.munozfoundation.com