2012 Miami University Middletown Athletic Hall of Fame Inductees
Missy Cottongim

Missy Cottongim, 1987-1991, was a four year starter for the MUM women's basketball team. She was voted ORCC honorable mention in 1987 and 1st team all-ORCC in 1988-91. Missy helped lead the MUM women to the Ohio Regional Conference Championship in 1989 and ORC State Tournament Championships in 1988 and 1989. In 1989 she was voted the Most Valuable Player of the ORC State Tournament. Missy led the team in assists all four years and she currently ranks 4th in all-time assists and 5th in all-time career scoring. Missy received the Warrior Award following the 1988 season.
She received her Bachelor's Degree in Applied Science in Systems Analysis from Miami University and has worked at Lexis-Nexis for nineteen years. She is currently the manager for nine different sites for customer support and fulfillment. Missy is a volunteer for the Germantown Veterans Museum and for Lexis-Nexis Cares.
---
Grant Edwards

Grant Edwards, 1971-73 & 75-76, played three years of basketball for MUM, leading them to their first Ohio Regional Campus State Championship in his freshmen year, 1971-72. He also set the record that year for rebounds in a game with 26 vs. Indiana University - East. In 1975-76 Grant helped lead the men to their first conference championship and a 22-3 record.
Grant averaged a double/double every season he played, finishing with career averages of 17.1 pts/game and 12.3 rbds/game. He scored a total of 1,165 points in his career and his 12.3 rebounds a game still stands as the MUM men's record along with his 835 career rebounds.
---
Chris Urso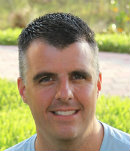 Chris Urso, 1995-1997, was a three year member of the baseball team. He was selected to the All Ohio Regional Campus State Tournament Team in 1995 and all league in 1996. In 1997, Chris was selected as the ORCC most valuable player. He still holds the record as the all-time RBI leader in a season and is second on the list for career RBI's. Chris is the third all-time leader in doubles and holds the highest batting average all-time for a season at .463 and second with a career average of .444. Chris was also the C. Eugene Bennett Award winner in 1996-97.
Chris graduated from Miami with a Bachelor's Degree in Education, a Masters of Sports Studies and a Ph.D. in Educational Leadership. Chris teaches at Miami and resides in Middletown with his wife Julianne, his 5 year old son, Evan and 18 month old daughter Clair.