2015 Miami University Middletown Athletic Hall of Fame Inductees
Elaine Stephenson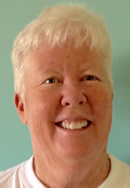 Elaine Stephenson, 1976-1979, was a three year member of the women's basketball team and a member of the women's tennis team. Elaine was selected 2nd Team all-ORCC in '79. She finished her playing career with 442 points, which was previously a program record. Other program records Elaine once held include: Most points in a single game (33 vs. Sinclair & KSU Trumball), most free throws made in a season (84) and most free throws made in a game (11). During her career, she averaged 16.6 points per game along with 5.5 rebounds per game. She ranks in the top 10 in program history in field goal percentage at 42% and top 20 in free throw percentage at 63%. In tennis, Elaine was the ORCC #1 singles champion and State Tournament runner-up in '78.
Elaine earned her BS Degree in Education. She is retired from Cincinnati Public Schools where she was a Language Arts teacher. She was recognized as the first woman to coach a boy's junior high football team in the Cincinnati Public School District. She also played quarterback for the Middletown Mavericks Women's Football team leading them to three championships.
---
Jeff Stiver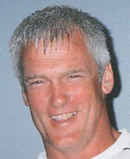 Jeff Stiver, 1975-1977, was an outstanding baseball player in '77 and a three year member of the men's basketball team. He helped lead the baseball team during the program's second year to a 13-8 record. He slugged six home runs that season, a record that stood for 30 years. During Jeff's basketball career he helped lead the teams to a combined 50-18 record, including an ORCC Championship and a State runner up in '75-76. Jeff was named team captain of the '76-77 team.
Jeff has been the girls' Varsity soccer coach at Carlisle High School since 2011. He held the same position at Valley View high school from 1994-2009. Jeff's overall coaching record is 197-135-25 and has been named SWBL Coach of the Year three times. Jeff is currently employed at Miller Valentine. Jeff resides in Germantown, OH with his wife of 37 years, Debbie. They have two grown children, Heather and Scott.
---
Kayla Scott Beyerline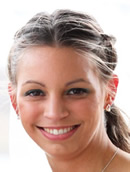 Kayla Scott Beyerlein, 2003-2008, was a four year member of the women's volleyball and tennis teams. In volleyball, Kayla earned 1st team all- ORCC honors in '04 and '06 and 2nd team honors in '05. She was on the ORC State All-Tournament team in '04, '05, and '06. She helped lead her team to an ORCC West Division championship in 2004. She also served as an assistant coach on the 2010 ORC State champion team. In tennis, she earned 2nd team all-ORCC in '06, '07, and '08. She helped lead her team to ORCC championships in '05, '06, and '07, as well as an ORC state title in '07. She earned Academic all-ORCC honors in '06. Kayla received the Leadership and Service Award in '04 and '05.
Kayla earned her BA in Zoology and is currently employed at LSI Industries as a National Account Coordinator. She resides in Mason, Ohio with her husband Brandon.
---
Trent Ingram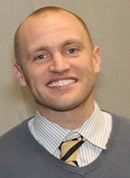 Trent Ingram, 1999-2001, was a two year member of the men's basketball team. He was a two time All-ORCC selection earning 3rd team during the '99-'00 season and 2nd team during the '00-'01 season. During the '99-'00 season, Trent averaged 19.8 pts/game and totaled 594 points. He also shot 54% from the field and 79% from the free throw line. Trent helped lead the '00-'01 team to a 24-5 record and the ORCC Championship, as well as the ORC State Championship. During that season he helped the team set many team records including highest PPG average (97.6), most points scored in a single game (157 vs. OSU-Newark), most 3 point goals in a single game (19 vs. OSU-Newark) and largest winning margin in a single game (98 vs. OU-Lancaster). Trent continued his playing career at NCAA Division II Ashland University playing two seasons.
Trent earned his MS in Administration and works as an IT Program Manager. He currently resides in Lakeside Park, Kentucky with his wife Holly and children Austin (3) and Chloe (1).