Shandar Musselman Thompson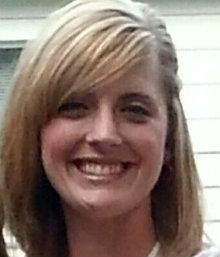 Shandar Musselman Thompson, 2007-2010, was a four-year member of the women's basketball team.  She was selected 1st team All-ORCC in '08-09 and '09-10 and 2nd team All ORCC in '07-08.  She helped lead her team to the 2007 ORC State championship by being named tournament Co-MVP.  Shandar was an Academic All-Conference member three times from '08-10 and won the Lynn Darbyshire Warrior Award in 2008.  She finished her career as the all-time leader in rebounds and blocked shots with 808 rebounds and 56 blocks.  Shandar ranks 7th all-time in points scored with1,127 points.  For her career, she averaged 13.91 PPG and 10.0 RPG.
Shandar earned an Associate's Degree in Applied Science in Education from Miami University.  She is a teacher at the Overfield School.  Shandar resides in Troy, Ohio with her husband and former MUM basketball player, Curt and their children McKayah (9), Gage (3), and Laylah (1).
---
Matt Knott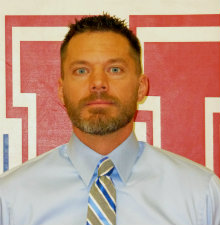 Matt Knott, 1994-1997, 1998-99, was a four year member of the men's basketball team. Matt was selected 1st team All-ORCC '96-97 and 2nd team All-ORCC in '98-99. He helped lead his team to an ORC State Championship in '95 and ORCC Championships in '94-95 and '95-96. Matt received the Lynn Darbyshire Warrior Award in 1995. During his career, Matt averaged 11.67 PPG and totaled 1,214 points. He scored a career high 36 points vs. OSU Newark in '97. Matt was an impressive 226/282 for 80% from the free throw line while sinking 150 3-pointers during his 104 game career. Matt earned a Bachelor of Science in Zoology and a Master of Arts in Teaching from Miami University. He is an 8th grade science teacher at Kings Junior High School and is the Head Coach for the girls' basketball team at Kings High School. Matt and his wife, Neicole reside in Lebanon, OH with their children Matthew (7) and Addie (3).
---
Jim Sliger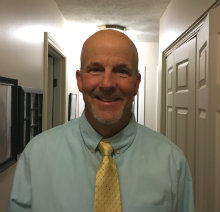 Jim Sliger, 1973-2007, was a part of Miami University-Middletown athletics for over 30 years as a player, coach, and administrator. Jim played basketball for Lynn Darbyshire from '73-'76 and helped lead his teams to a record of 54-23. For his career, he shot 72% from the free throw line while converting 52% from the field and was the Warrior Award recipient in '75. He helped launch the MUM women's basketball program by becoming the program's first head coach in '76. Jim served as head coach of the women's team from 1976-1988. He amassed a record of 135-108 and directed the team to ORCC championships in '79 and '87 and consecutive ORC state titles in '87 and '88. Jim then coached the men's team from '88-'98. With a record of 159-97, he again led his teams to ORCC championships from '94-'96 and an ORC state title in '95. Jim completed his basketball coaching career with an overall record of 294-205. He has also served as the golf coach and baseball coach. Jim held the position of Coordinator of Student Activities from '77-'95 then he became Director of Student Activities and Athletics from '95-'07. He helped establish the MUM Athletic Hall of Fame in '07. Jim earned both a Bachelor's degree in Education and a Master's degree in Counseling from Miami University. He retired from Miami University in 2007. Jim and his wife, Jennifer reside in Middletown. They have four children: Meagan, Stephanie, Matthew, and Phillip (all Miami graduates), as well as three grandchildren.