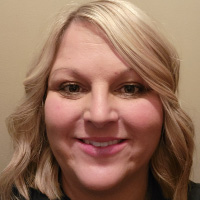 Holly (Rehmert) McElwain 
Volleyball 2001-2003 
Holly (Rehmert) McElwain was a three year volleyball player. In her first year playing, she was part of the Ohio Regional Campus State Championship team in 2001. She was named the most valuable setter and was voted to the Regional Campus State all tournament team in 2003. Holly was a Scholar Athlete all three years and was the Lynn Darbyshire Warrior Award winner in 2004. 
Since concluding her volleyball career, Holly has earned her bache-lor's degree in Education and is currently a Physical Education teacher at Dayton Public Schools. She was also inducted into the Preble County Athletic Hall of Fame in 2018. 
Holly resides in Eaton, Ohio, with her husband, Kevin, and two sons, Dane and Gavin. Holly is also a proud aunt to seven nieces and nephews.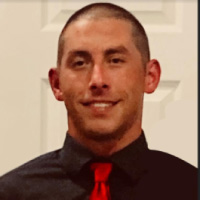 Brandon Ward 
Baseball 2009-2012 
Brandon Ward was a four year baseball player. Not only was he an All Conference Academic ath-lete in 2009, but he was also voted onto the First Team ORCC All Conference teams all four years. Brandon, to this day, is still in first place for many career records, including, hits (162), runs scored (116), stolen bases (62), and triples (17). He is also in second place in career records for at bats (425), runs batted in (78), and doubles (30). 
Brandon resides in Manchester, Tennessee. Since concluding his baseball career, Brandon has been an electrician for Bake Electric Company Inc. With any free time that he gets, Brandon enjoys play-ing disc golf in tournaments and creating unforgettable memories with his family, friends, children, Braelyn Elizabeth (5) and Leighton Rae (3) and his significant other, Noemi.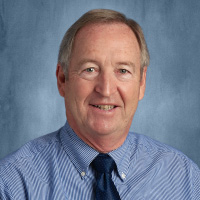 Bob Nocton 
Head Men's Basketball Coach 2005-2015
Bob Nocton was the head Men's Basketball Coach for ten years. During his coaching career, the ThunderHawks collected eight ORC Championships, six Ohio Regional State Championships, and had a record of 209 wins and 77 losses. Several of his players went on to play at NAIA and Division ll Schools. Including the 2018 Hall of Fame inductee, LaMar Mallory, who is playing professionally overseas.
Bob earned his bachelor's degree from Marian University, his master's degree from Sam Houston State University, and his Administration License from Xavier University. Bob retired in 2014 from being an Assistant Principal at Edgewood City chools.
Bob resides in Lebanon, Ohio, with his wife of 40 years, Joyce. He has three sons Kenny (Emily), Matt (Josie), and Drew, with three grandchildren, Maeve, Matty, and Lizzie. They love spending sum-mers with family and boating at their lake house on Lake Tippy in Leesburg, Indiana.