Men's Tennis Team Win 2016 ORC State Championship
Congratulations to the 2016 Men's ThunderHawk Tennis Team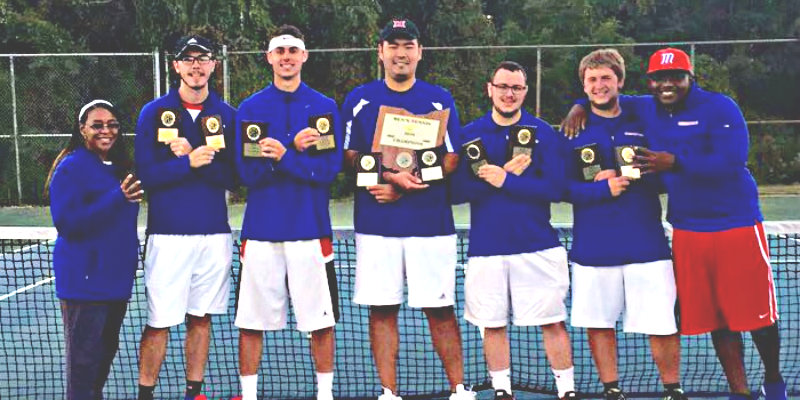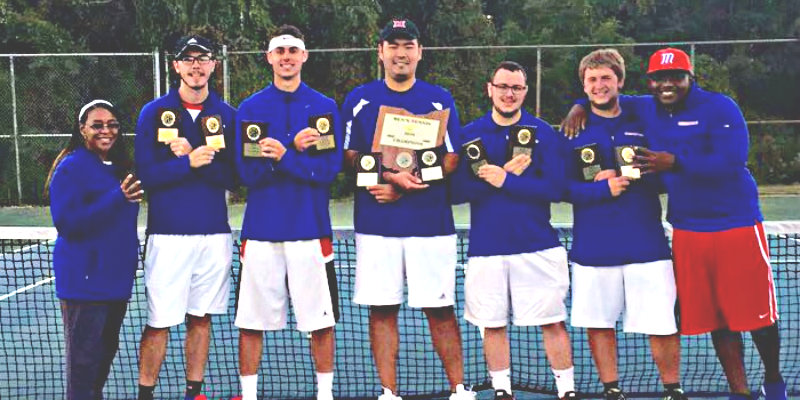 Congratulations to the 2016 Men's ThunderHawk Tennis Team
Oct 12, 2016
The 2016 men's tennis team repeated for the fourth time as ORC State Champions over the weekend. The men's team is chasing the record for state tennis championships in a row which has stood since 1980 through 1984 when the then Warriors won 5 in a row.
Congratulations to 1st. doubles champions Korey Risner and Cooper Nolte, 2nd. singles champion Dale Richter, and 2nd doubles champions Branden Lovejoy and Hunter Hall.  Congratulations to Head Coach Chanee Uribe and Assistant Coach Ty Turner and the rest of the 2016 team, Joseph MA and Antonio Williams, on a terrific season.
The Miami Middletown men's tennis program started in 1974 and they too have been enjoyed being a dominate team in the ORCC.  They have accumulated thirteen conference championships and nine state championships during their existence.