How-To: Use the Flipgrid Integration in Canvas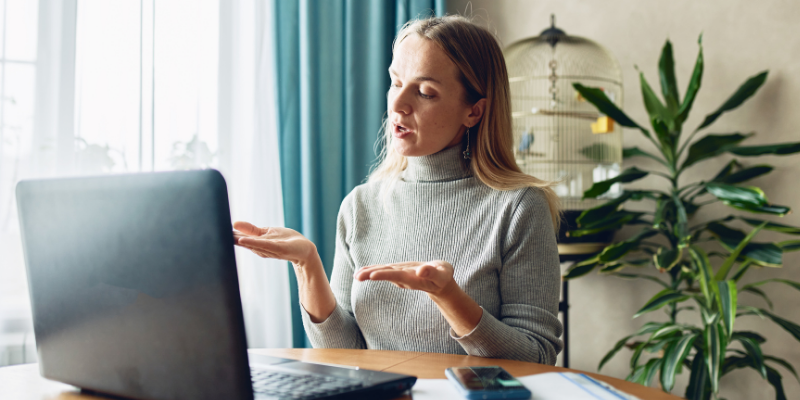 Aug 31, 2021
By:  Ruowei Fischer      Kara Anand-Gall      Katie Earehart     
How-To: Use the Flipgrid Integration in Canvas
Flipgrid is a video discussion tool that provides an alternative method for facilitating group discussions in a supportive and engaging online social learning environment. This article will guide you through the steps to set up the Flipgrid integration in Canvas.
What is Flipgrid?
Discussion boards in online courses are a tried-and-true strategy for stimulating interaction and creating community in the virtual classroom. While the benefits of using discussions in online learning are well-documented, there may be times that the repetition and structure of the traditional, text-based format can contribute to a lack of engagement and create "posting fatigue" for students and instructors alike.
Enter Flipgrid! Flipgrid is a video discussion tool that provides an alternative method for facilitating group discussions in the online, or F2F, learning environment. While the inclusion of the occasional video discussion option is a sound approach for "shaking up" your regular online class routine, it's also a great way to provide varying mediums of expression for different types of learners; it can offer an opportunity for spoken language practice and assessment; and may be even more effective at creating social and teaching presence in online courses than text-based discussions!
Canvas now offers a helpful Flipgrid integration that seamlessly links the two learning platforms so users can create Canvas Assignments with connected Flipgrid Topics. With the Flipgrid LTI, your students can view a discussion prompt (Topic) and easily record a video, add effects, include a presentation, make edits, and submit the response all in one application!
Who is Using Flipgrid?
Dr. Eyad Musallam, Associate Professor in the Department of Nursing at Miami University, plans to use Flipgrid in his NSG 640 Research and Evidence Based Practice class, part of the core curriculum for the Master of Science in Nursing (MSN) program. Dr. Musallam notes the ease of use for students, "Because the interface is so intuitive for students, they can focus on addressing the content of course discussions rather than figuring out complicated video recording." Flipgrid discussions give Nursing students another opportunity to create a classroom community in the fully online MSN program.
How to use the Flipgrid LTI in Canvas
Getting Ready
We assume you already have a Flipgrid account. If not, please create your free educator account at https://info.flipgrid.com/. Click on Educator Sign Up and follow the instructions.
Step 1: Acquire a Consumer Key and Shared Secret
Log into your Flipgrid account, click on your profile picture, and then click Profile.
Click on Integrations, scroll down to the Canvas section, and click on Add New Integration.
Name this Canvas Integration, then click Create.
Note: For every course in the same Canvas account connected to the same Flipgrid account, you may reuse the Consumer Key and Shared Secrets. Name it a way you can easily differentiate. For example, "Miami Regionals Courses Flipgrid Integration."
The consumer key and shared secret are now created and ready to be copied. Make sure to stay on the page so that you can come back and copy both of the items shortly.
Step 2: Add Flipgrid App to your Canvas Course
Log into your Canvas Course. From the Navigation, click on Settings, and then click on Apps.
Click on View App Configurations, then click on +App.
Choose By URL under Configuration Type, and enter "Flipgrid" under Name.
Add the consumer key and shared secret. Go back to the Flipgrid page and copy from the boxes.
Add Config URL: (https://static.flipgrid.com/source/canvas/flipgrid_canvas.xml)
After you've entered all of the information, click on Submit. Now the Flipgrid App is added to your course!
Use the Flipgrid LTI in your Canvas course
There are two ways to use the Flipgrid LTI in your Canvas course:
Option 1: Create an assignment that uses Flipgrid
In Canvas, select Assignments from the navigation menu on the left, and then click + Assignment at the top.
Scroll down to Submission Type, and select External Tool in the drop-down menu.
Click Find under Enter or find an External Tool URL, select your Flipgrid integration, and click Select.
Optional, but recommended: Check the box for Load This Tool In A New Tab.
Enter the rest of the Assignment details and options, and then click Save at the bottom.
Open the assignment you've just created. You'll be asked if you'd like to create a group - click on Create a Discussion Group. Student submissions will then be synced in Speedgrader.
Note: You do not need to create the discussion topic in Flipgrid. Because you have integrated Canvas and Flipgrid, a new topic will automatically be generated within the Flipgrid app when you create the assignment in Canvas using the External Tool Flipgrid integration.
Option 2: Embed the grid to your course page
Note: You can use this anywhere it's possible to insert an embed code, such as Discussions, Announcements, and Modules. If you have already used a grid in an assignment, you'll not be able to add it elsewhere.
Log into your Flipgrid and click on the specific grid you'd like to embed.
From the grid's page, click on Share.
Click on the third icon to copy the embed code.
Go back to the Canvas course, add a new item, such as discussion. Click on +Discussion.
Click on Insert and then choose Embed. Paste the embed code in and Submit. You should now see the grid in the Discussion board.