Cole Pittman, Chair
Cole is Marketing and Emerging Technology in Business and Design with a minor in Writing/Rhetoric. Cole is a member of Pi Sigma Epsilon, a professional business fraternity. Cole is also a marketing team member for UP Magazine and is a Scholar Leader. In Cole's free time, he is an avid hammocker, runner, and photographer. 
---
Leo Ambris
---
Kelsey Binion
---
Mollie Duffy
Mollie is co-majoring in Public Administration and Sustainability with a minor in Urban and Regional Analysis. On campus, she works as a Civic Engagement Fellow for the Wilks Institute for Leadership and Service and is a member of Women in Law. Nationally, she is a partner of Civic Influencers and the Transformative Justice Coalition; both organizations work to reduce voting barriers for marginalized populations. In her free time, she runs a boba review Instagram (@thebobaconcierge), attends rock concerts, and reads psychological thrillers.
---
Ryan Fields
Ryan is a sophomore majoring in Business Analytics from Washington D.C. At Miami, Ryan is an Armstrong Student Center employee who works at the Information Desk as a Student Ambassador. Ryan is a member of Miami Business Consulting club, Multicultural Business Association, and Information Systems and Analytics Organization. In his free time, he enjoys playing sports, hanging out with friends, and listening to music.
---
Julia Moore
Julia is a sophomore majoring in Creative Writing and minoring in Marketing. At Miami, she works as a consultant at the Howe Writing Center and is training as a Head SEAL Ambassador. In Julia's free time, she enjoys lifting, crocheting, appreciating film, and listening to Taylor Swift.
---
Amira Nur
Amira is an Urban and Regional Planning major in the College of Art and Science with a minor in Business Management. She also serves as the treasurer for the Muslim Students' Association at Miami. Amira is passionate about creating positive change on campus and working with others to foster an inclusive and equitable environment for everyone. Amira loves spending time with friends, starting new art projects and trying out new baking recipes.
---
Grace Payne
Grace is double majoring in Speech Pathology & Audiology and Gerontology with a minor in Disability Studies. Grace serves as the Associated Student Government's Secretary of On-Campus Affairs, meaning she handles concerns about residence life, dining, and generally about campus life. She chairs the Student Dining Hall Advisory Committee. Outside of ASG, Grace works as a Campus Tour Guide, and is also a member of the social sorority Alpha Delta Pi. She also belongs to NSSHLA, and enjoys observing in the Speech and Hearing Clinic at Miami. Outside of school, she absolutely loves all things dogs, Taylor Swift, gluten-free baking, and Great British Baking Show. 
---
Jules Jefferson
Jules is a double major in Biochemistry and Nutrition with co-majors Environmental Science and Premedical Studies. She serves as Student Body Vice President in the Associated Student Government. Additionally, Jules is the Education Chair of Engineers Without Borders (EWB), Community Service Chair of Minority Association of Pre-Health Students (MAPS), and Program Coordinator of Student Organization for Undergraduate Research and Career Exploration (SOURCE). Outside of her involvement, she enjoys watching thought-provoking movies, hiking, and solving sudoku puzzles.
---
Gracie Grady
---
Anastasija Mladenovska
Anastasija Mladenovska is triple majoring in Political Science, Finance & Russian, East European & Eurasian Studies with a minor in Philosophy and Law. On campus, she works as a Finance & Accounting Intern for Miami Dining in the Armstrong Student Center, is a Scholar Leader,writes for the Miami Student and interns with the Government Relations Network. Off campus, she likes to be involved in the community through the League of Women Voters, regularly attending city council meetings, and taking long walks throughout Oxford. In her free time, she likes to explore new hobbies like drawing and design, playing her ukulele, reading in different languages, and hanging out with her people
---
Nitisha Ghaley
Nitisha is a sophomore co-majoring in Biochemistry and Premedical Studies with a minor in Neuroscience. Apart from the Armstrong Student Center Board, Nitisha is also on the executive board for Miami Firsts, Minority Association of Pre-Health Students (MAPS), Spectrum, Sexual Assault Survivior Support (SASS), and DEI Student Advisory Board. But in her free time, Nitisha enjoys reading books, watching shows, and hanging out with friends and family.
---
Dylan McConnell
---
 Dr. Katie Wilson, Advisor
---
 Previous Chairs

Nicholas Miller '14 (2013-2014) Inaugural Chair

Jim Bennett '15 (2014-2015)

Chris Curme '16 (2015-2016)

Alex Kendall '17 (2016-2017)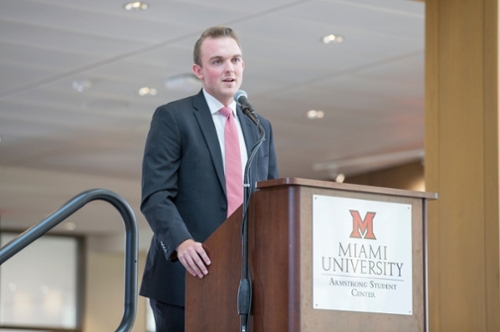 Jackson Garvey '18 (2017-2018)
Charles Kennick '19 (2018-2019)

Megan Cremeans '20 (2019-2020)

Jessica von Zastrow '21 (2020-2021)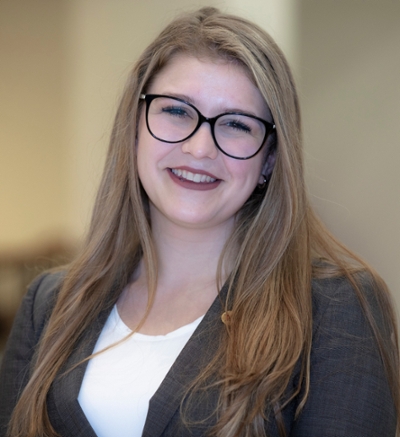 Josie Pucel '22 (2021-2022)

 Nyah Smith '24 (2022-2023)