Love & Honor Story Project
The Love & Honor Story Project is designed to recognize and honor students enacting the values articulated in the Code of Love and Honor. Nominees selected for recognition will be featured in the story project and will receive an award for their contributions to our community. Enrolled Miami University students are eligible recipients for this award.
To nominate a student for this award, please fill out the following application. If you have any questions please email us at deanofstudents@MiamiOH.edu. Selected students will be recognized and featured in monthly communications and channels, will be recognized at this year's SEAL awards, and will receive a gift to honor their commitment to the community.
Nominating Criteria
Only current students may nominate a student for the Love & Honor Story Project. The Dean of Students' Advisory Board will review all applicants to determine the monthly finalist. 
Recipients
Grace Payne - April 2023

When it comes to serving the student body, Grace Payne is hard to match. A junior speech pathology and audiology and gerontology double major, Grace is heavily involved on campus as the secretary of on-campus affairs in the associated student government, a tour guide in the admissions office, and a member of the alpha delta pi sorority. 
Her leadership journey started during her first year at Miami when pandemic restrictions made it hard to connect with other students. This obstacle motivated Grace to reach out to others independently and form relationships. 
Grace is committed to listening to and addressing students' concerns through her various roles on campus. 
"It shows students, no matter how big or small their issue is, that someone is there to listen and to make sure they feel heard," said Grace. She is particularly proud of her role in helping Miami transition to the new dining hall provider and advocating for students with dietary restrictions. 
Those close to her say Grace's dedication to service and leadership is evident in her actions. "Grace is amazing in her ability to creatively improve any situation," said her friend Cameron Tiefenthaler. Others agree that she's consistently willing to stand up for her beliefs and advocate for them. 
Grace always strives to do what she can to help others and to be her authentic self. She believes it is crucial to accept that everyone will make mistakes, which is okay if you are willing to learn and grow from those mistakes. She believes owning who you are, mistakes and all, is a big part of embodying the Code of Love and Honor at Miami.
---
Cambria Beane - March 2023

Cambria Beane, the recipient of March's Love and Honor Story Project, leads with compassion for others. Her life motto is loving, serving, and giving to others with grace. 
Cambria's leadership journey started when she read a book about servant leadership as a high school junior. She still uses the leadership skills from the book in her everyday life. Cambria believes the best way to serve as a leader is to encourage others to be purposeful with their goals. She believes every individual student at Miami has an exciting and diverse perspective to bring to the table, and she strives to help them reach their full potential. 
At Miami, Cambria is a junior majoring in psychology and neuroscience and aspires to become a clinical psychologist. Currently, she is a research assistant in Dr. Anna Radke's reward and addictive disorders behavioral neuroscience lab. Before that, she was a teaching assistant in behavioral neuroscience for the broadening undergraduate research program. Cambria's approach to her work is patience. She goes above and beyond to ensure that everyone she works with feels at ease. 
Cambria is the captain of Miami's Shakerettes dance team. One of her favorite memories of the team was traveling to the bowl game in Texas and representing Miami with her teammates on national television.
Cambria is also a part of the navigator's organization at Miami. Through navigators, she found a mentor who challenged her to learn how to love and better empathize with people. 
When off campus, Cambria volunteers at Genesis Healthcare System, an addiction treatment center. Her typical day of volunteering consists of taking individuals to therapy, helping them cope with withdrawal symptoms, and counseling them through difficult moments. 
Through Cambria's passions on and off campus, it is clear that she exemplifies Miami's Code of Love and Honor. She loves those around her for who they are and demonstrates this through her leadership and volunteerism throughout her daily life.
---
Aidan McGaughy - February 2023

February's Love and Honor Story Project recipient, Aidan McGaughy, exemplifies Miami's Code of Love and Honor. Aidan is a senior double majoring in Information Systems and Analytics and Marketing. Along with his studies, he has spent the majority of his time at Miami giving back to his fellow students.
In addition to being a member of the business fraternity Delta Sigma Pi, Aidan also served as president of the Business Student Advisory Council (BSAC). Aidan used his position as president of BSAC to ensure that every member's voice was heard, not just the loudest ones. According to Aidan's peers, his leadership style is thoughtful, encouraging, and intentional. He aims to create meaningful change through the work he does.
Aidan has served as a mentor to many students during his time at Miami. During his sophomore and junior years, Aidan was a Resident Assistant (RA) and provided guidance to his residents through their early college years. He also assisted with rigorous classes, such as Business Legal Studies, as an Undergraduate Associate (UA). He loves being the person that students can talk to when they have a problem or want advice. 
Another passion of Aidan's is hockey. He currently plays on two intramural hockey teams. His love for the sport doesn't stop with himself; he volunteers at his local rink, helping children learn the fundamentals of the game. Aidan hopes to continue sharing his love for hockey with others in the future. His goal is to run a program similar to Try Hockey for Free - an organization that aims to introduce the sport to children from low-income backgrounds.
It is evident from Aidan's actions that he truly cares about his Miami classmates and his community. He lives by the Code of Love and Honor every day by showing up and supporting people.
---
Wes Payne - January 2023

Wes Payne, January's Love and Honor Story Project recipient, is a shining example of what the Code of Love and Honor means. Wes is majoring in journalism and sports leadership and management. Those close to him describe Wes as "passionate about everything he's involved in and everything he loves." He lets that passion shine through while serving as a mentor and advocate for others in the Miami community. 
As soon as he arrived on campus, Wes got involved. His first step was running for a student senator position in the Associated Student Government (ASG). From there, Wes went on to serve as speaker pro tempore for the ASG and is now the speaker himself. "I've developed a lot as a person and leader since then," said Wes.  "It's sent me on a leadership journey that will benefit me for the rest of my life." 
Through ASG, he was able to focus on two areas deeply important to him: student activism and professional development. He has cultivated a growth mindset that recognizes everyone has room to improve and become a better person. As his friend and nominator Bailey put it, "Wes shows genuine care and empathy towards everyone."
Wes also serves as president for Soul2Soul A Cappella, where he has built a supportive and collaborative community for members. Additionally, he volunteers with the Governor's Scholars Program in Kentucky, an initiative that empowers high school students to think critically about the world before entering college.
Many people have supported and inspired Wes as a leader. He is grateful for all that his sister Grace, his friends in Soul2Soul, and his mentors in ASG have done to help him become the person he is today. Motivated by his own experiences, he hopes to be an inspiring force for others.
In addition to all the opportunities Miami has given him to become a better student leader, Wes also values the guidance provided by the Miami Code of Love and Honor, which he believes everyone on campus can aspire to and work toward.
---
Erin Little - December 2022

December's Love and Honor Story Project recipient, senior Erin Little, exemplifies the qualities a leader should possess. Double majoring in math and statistics and minoring in social justice, Erin hopes to combine the knowledge she's gained from all three areas to make a difference in the world. 
As someone who strives to make her community a better place, Erin believes that all people should be treated with dignity and respect. She not only believes this but lives by it as well. As an example of her actions mirroring her words, Erin recently led the March on Miami, a protest demonstrating support for survivors of sexual and interpersonal violence on campus.
Erin's college career so far can be summed up by three words: acts of service - whether it be for organizations or her friends. She frequently volunteers at Cincinnati Works, a nonprofit organization that provides life coaching and seeks to help those pursuing careers find a job and retain it. She also contributes her time at the Ronald McDonald House through her sorority Alpha Delta Pi. Erin's friends, who she says are a constant source of inspiration, have described her as one of the most reliable people they know. Despite her busy schedule, Erin's always there to give a ride, cook a meal or help tutor someone when they're struggling.
Erin does not consider herself a traditional leader and describes herself as quiet but passionate. While public speaking isn't her favorite leadership skill, she works tirelessly behind the scenes to bring about effective change in campus groups, such as Alpha Delta Pi, where she boosts morale and influence by developing close connections with general members. 
Erin embodies what it means to live by the Code of Love and Honor through her dedication to causes she is passionate about, her friends, and others around her. No matter what challenges she faces here and after, she will always find creative solutions to advocate for and ways to lead.
---
Alexandria Coffman - November 2022

November Love and Honor Story Project recipient senior Alexandria Coffman exemplifies what it means to lead with Love and Honor as she strives to make the world a better place. With majors in urban and regional planning, geography, and sustainable development, as well as sustainability with a certificate in geographic information science, Alexandria looks to make an impact not only on Miami's campus but beyond. 
Alexandria began making an impact the moment she set foot on campus. She joined EcoReps her first year and was president of the organization by the end of her sophomore year. She works to integrate sustainability into the lives of peers and the university as a whole. 
EcoReps is a student organization passionate about sustainability and coming together to work towards a common goal. Recently, EcoReps raised $10k for reusable water bottles for the water bottle project, a movement to eliminate waste from single-use water bottles. Alexandria goes beyond her duties as president of the organization. She strives to help members gain leadership experience and encourages her peers to stand up for what they believe in, even if they doubt themselves.
Though she has had abundant leadership experience at Miami, Alexandria knows there is always more to learn. She hopes to continue learning about environmental justice and find new ways to encourage leadership roles. Alexandria attributes her empathetic leadership to Allison South, the previous president of EcoReps, who taught her the importance of making others feel welcomed and at home.
Professionalism and kindness are two words used to describe Alexandria's leadership style, which has guided peers to start important conversations at both peer- and university-levels. Alexandria emphasized that she is most proud of the EcoReps community for leading daily conversations around sustainability within the organization. Not only do members of EcoReps work to bring university-wide projects to life, but they are starting the necessary conversations about the environment with their peers in order to benefit the community as a whole.
No matter the challenge, it is clear that Alexandria will strive to find creative solutions that benefit not only those around her, but the rest of the world as she goes beyond Miami University.
---
Jules Loeffler - October 2022

Leading multiple organizations throughout college can be difficult, but October Love and Honor Story Project recipient senior Jules Loeffler makes it look easy. Described as "kind and supportive to everyone in small ways on a daily basis," Jules exemplifies Love and Honor through her involvement, leadership, and dedication to others.
Jules is involved in many organizations throughout campus, almost too many to keep track of. Not only is she a double major in social work and psychology, but she is also the president of three different organizations: League of Geeks, MU Meeples, and Miami Mouse Club. She works as a SEAL Ambassador and interns at Ridgeway Elementary, working with underprivileged students. It may seem like too much to be involved in, but nominator David Gudin emphasized Jules' drive to "really get involved with the organizations she works with, getting to know them and helping as much as she can." 
When asked about her passions, Jules emphasized inclusivity. As an autistic leader, she spoke about how she and other neurodivergent people can struggle to see themselves in leadership positions. It's important to her to be an openly autistic leader to represent and support the autistic community. 
Jules is inspired to be inclusive to others due to her own experiences and she tries to provide a safe space for others as well. She values the trust people put in her as a leader. One of the main ways she embodies Love and Honor is how she strives to "make this really big place feel like home" to others, something that she puts into practice in each of her organizations. 
Jules' work at Ridgeway further demonstrates her desire to create positive change in the world. At Ridgeway, she assists the family and student support analyst by offering emotional support to kids in distress and promoting leadership skills in older students. Through this internship, she discovered that her passion is working with kids, but she also learned the importance and dangers of labels.  "[Children] are really receptive to labels," she said. In many ways, this can turn out to be damaging in the long run. She warns against getting caught up in labels, because people are more than what they are labeled to be. 
Congratulations to Jules on being selected for the Love and Honor Story Project! She has made a difference at Miami, and will continue to make an impact following her graduation this May. She inspires not only her peers, but also a new generation of students to follow. Keep up the good work, and thank you for representing Miami well!
---
Bunny Fernandes - April 2022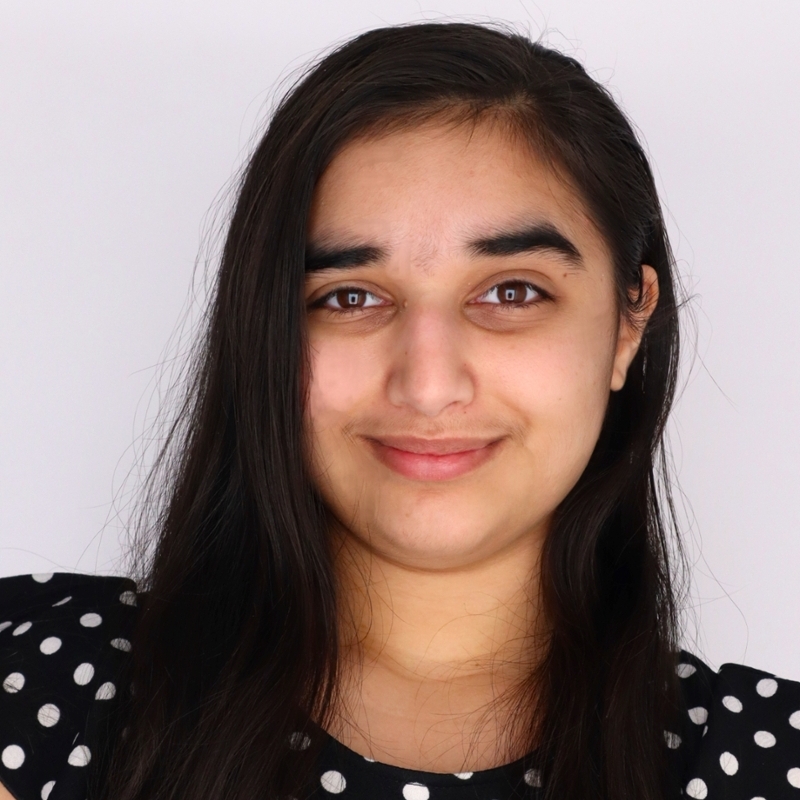 The April Love and Honor Story Project recipient, Bunny Fernandes, is described as someone who embodies "exercising good judgment and believing in personal responsibility." Bunny is a junior majoring in Zoology and Environmental Science. She serves on the Student Sustainability Council and is the founder of Green Gamers, an organization that educates on the intersection of sustainability and gaming. 
​​Green Gamers started as a group of friends. Some were passionate about gaming; others about sustainability. Bunny strived to merge these two communities by creating an environment of inclusion and honesty. According to her nominator, "She always has great ideas, really listens to the members, and helps ground the team when we start to drift." 
Bunny has the ability to take someone's idea and elevate it to make it an even better idea. She engages Green Gamer members by hosting PowerPoint nights and sharing online and campus resources.
What makes Bunny an invaluable leader is her ability to translate her leadership skills across multiple organizations. Her leadership journey started before college with her high school job. The job set a strong foundation for her leadership endeavors in college. As a first-year student, Bunny took the initiative to gain leadership skills by joining her residence hall's community leadership team (CLT). This led her to acquire the skills to be elected Vice President of League of Geeks and start Green Gamers. 
If Bunny had one piece of advice for her fellow peers, she would emphasize how important it is to simply keep pushing forward. "Keep going," Bunny said. "I struggle with anxiety and other things so I know how hard it can be to keep pushing." 
When she has a bad day mentally, Bunny admits it's easy to get upset at herself for not being able to get anything done. However, she also knows it's vital to have grace for yourself. She often reminds herself that "there's always tomorrow and everything is very temporary." This helps her push herself to get through the bad days to see the other side. 
Bunny Fernandes is a testament to the importance of taking care of your mental health and being able to succeed despite challenges one may face.  
---
Emmett Knee - March 2022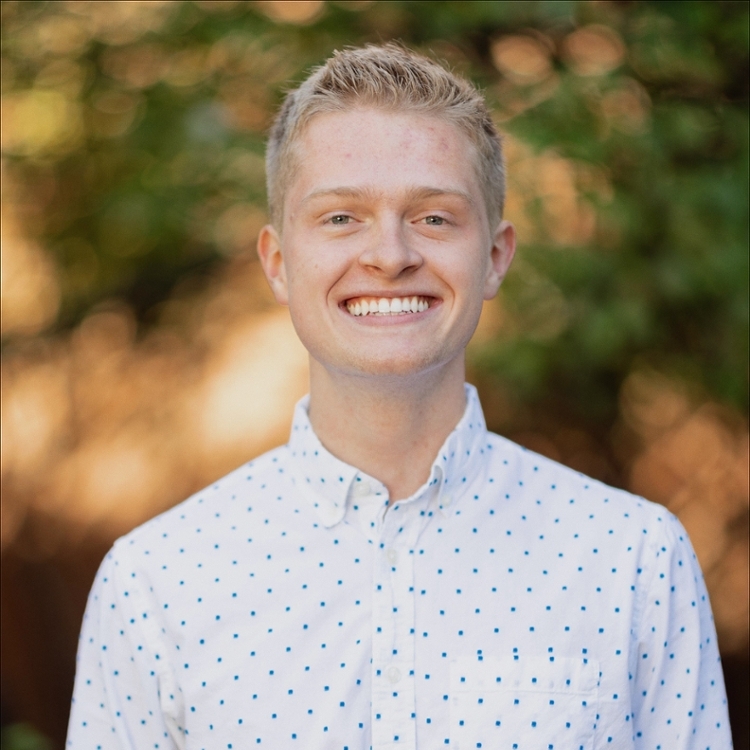 Growing up and having a breadth of experiences has allowed Emmett Knee to relate to others in a unique and personal way. Emmett is a third-year Strategic Communication and Spanish student and the most recent recipient of the Love and Honor Story Project. His nominator was quick to point out how Knee is known for "...lending a hand in furthering the goals of others."
As a first-year student, Emmett was eager to get involved and take on a leadership position in his a cappella group, Just Duet. When he was elected president, he learned that leadership is about more than making decisions on behalf of a group.
Emmett's transition into leadership did not come without challenges. He became president right when the COVID-19 pandemic hit. "My main goal was to make sure the decision-making process was open to everyone [in Just Duet]," he said during his interview.
Emmett played a huge role in the transformation of Just Duet, making the group an award-winning a cappella club. He said that recording and releasing a studio album during the pandemic for Just Duet was his greatest success. But it could not have been done without the talents and skills of peers with whom he worked. Emmett's nominator attributes his success to his ability to 'tap into others' strengths' and deeply understand and care for others.
Emmett is proud that he has embraced 'the spirit, academic rigor, opportunities, and challenges of a Miami experience' as stated in the Code of Love and Honor. He was quick to get involved as a new student, joining student organizations and obtaining a part-time job. He emphasized the importance of saying 'yes' to opportunities that come your way. "Don't limit yourself based on what you think you need to be doing to set yourself up for success."
Emmett hopes he has been an example of what it takes to be an organized and thoughtful leader for current and future Miami University students. As he prepares for his last year at Miami, Emmett's goal in Alpha Kappa Phi is to support those transitioning into leadership. He will shift from Director to General Body Member in effort to subtly support and help in the sustainment of the fraternity.
In his ability to demonstrate leadership through discipline, hard work, and genuine care for others, Emmett Knee embodies the Code of Love and Honor.
---
 Josie Pucel - February 2022
Described by her peers as a "person with a plan," senior Josie Pucel embodies the phrase "I am Miami." Josie, nominated for exemplifying the Code of Love and Honor in all she does, is the recipient of the February Love and Honor Story Project. Along with serving as Chair of the Armstrong Student Center Board, Josie is most recognized on campus as a Head SEAL Ambassador.
Josie's story begins in her first year of college. She decided to attend Miami University without having stepped a foot on campus until orientation. She was 'overwhelmed' when she arrived on campus, as the first person in her family to attend college.
Josie's nominator Amitoj Kaur emphasized Josie's resilience. Transitioning to college as a first-generation student is not easy. "Josie brought her GPA from a 2.7 to being on the Dean's List, all while serving Miami University tirelessly as Head SEAL". In her interview, Pucel mentioned that she is most proud of learning how to balance life at Miami despite hardships.

On top of succeeding academically, Josie has served the Miami community in big and small ways. As Head SEAL ambassador, Josie ensures that student organizations on campus have the resources they need to flourish. In 2019, she co-organized Miami's Mega Fair, a gathering of hundreds of students organizations across campus. With over 6,000 students in attendance that year, she managed to plan the event without ever having experienced it herself. Pucel reflected on a specific memory where JS Bragg (her mentor) led her to the top of the Recreation Center stairs so she could take in and appreciate the success resulting from all the hard work she put into planning the event. Josie said this was a breathtaking moment and something she will never forget.
Josie's integrity and selflessness do not end there. In her nomination, Amitoj was quick to point out how Josie demonstrates the Code of Love and Honor beyond Miami's campus. "Josie is motivated by her passion to better the world around her. I see this when she picks up trash left on the sidewalks of Uptown."
Josie genuinely cares about the world and people around her and this is what motivates her to wake up every morning. She wants students to know that "we are all in this together" and that there are people who want to help you succeed while you are at Miami.
---
David Gudin - December 2021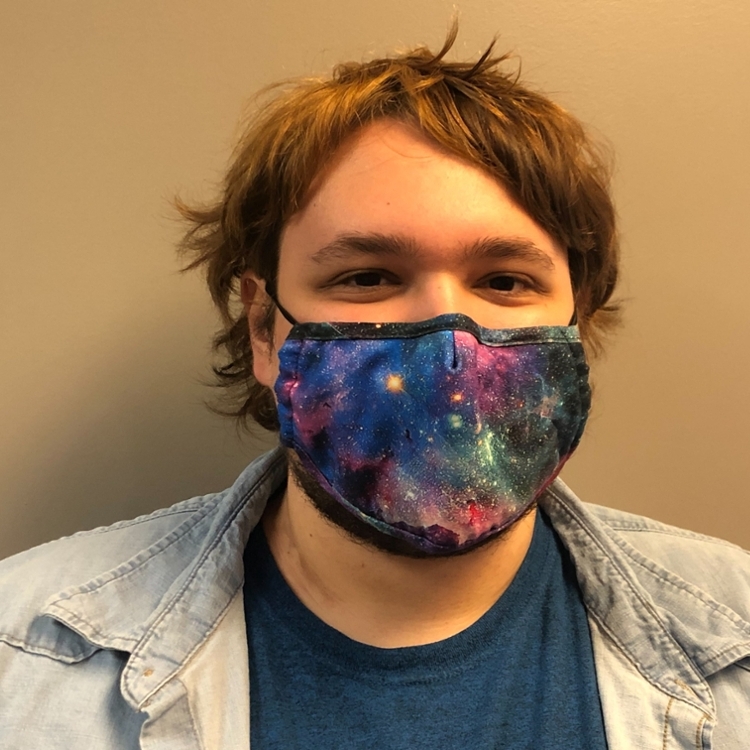 Junior David Gudin was recently named the December recipient of the Love and Honor Story Project. As the president of three different clubs, Davd's impact on campus is significant.
David's nominator praised his positive attitude and willingness to contribute his talents and skills. "[David] embraces opportunities and challenges," the nominator wrote.
David's willingness to stand up when times were tough saved many clubs from logistical turmoil. He took over for presidency of the Japanese Culture and Language Club right when COVID-19 hit. The club faced potential disbanding due to lack of students being on the executive board. When David recognized this need, he volunteered to take over as president. His willingness to serve allowed the club to continue to be active and thrive.
With a background in Environmental Science, David founded the Green Gamers student organization. He wanted to provide a social space for students interested in video games, the environment, and sustainability with the goal of educating others on the intersectionality of all three. As president of the club, he is developing an e-waste collection program on campus to recycle broken and unwanted electronics. In addition, Green Gamers is making a university-wide impact by serving on the Student Sustainability Council.
David is also the president of the Miami University Department for the Knowledge and Improvement of Pokemon (MUDKIP).
David is known for pushing himself and rising to face challenges. "I try to push myself every day to be better," he said. He wants to show others they can do the same.
In his first year at Miami, David joined nearly every student organization he got invited to as he searched to find his place. "I felt so welcomed," he said. "And I knew it was important for me to recreate that type of environment in all the organizations I am part of." He strives to "create safe spaces for students where they feel welcomed and can feel like they can be themselves."
David has come to realize that student organizations are a way for him to impact a lot of people. He's happy to step up and "...do what needs to be done so that students can enjoy themselves and better themselves as people through the organizations they are a part of." David is willing to take on the necessary groundwork to establish a strong foundation for other students to thrive. He is a true example of what it looks like to live out the Code of Love and Honor in everyday life.
---
Hanah Bloom - November 2021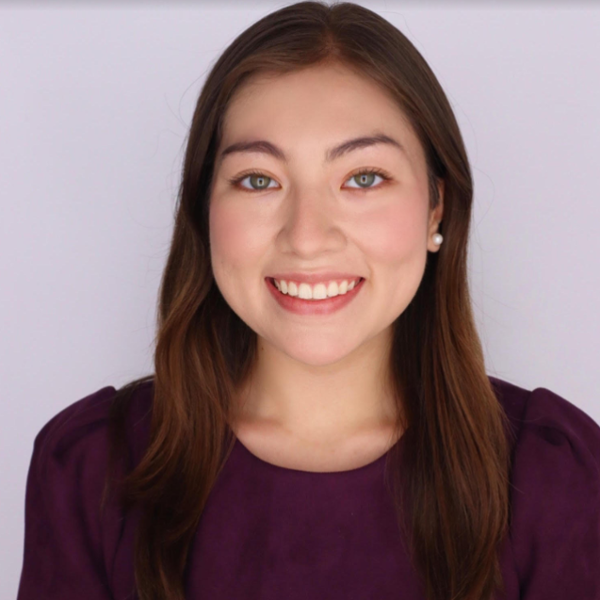 Hanah Bloom, the recipient of the Love and Honor Story Project for November, has made a big impact in the short time she has attended Miami University. Hanah's story, along with her passions, have a strong root in two of her key identities: being Asian American and Jewish.
In her article, Being an Asian American Jew Means Tackling the Model Minority Myth Twice, Hanah writes, "every so often, even outside the South [where I grew up], I get a confused stare. People try to decipher my mixed identity by just… staring at me, hoping to identify what isn't normal, or more like what isn't white." Hanah's experiences having two minority identities fueled her passions in diversity, equity and inclusion (DEI) advocacy on Miami's campus.
Hanah is a sophomore majoring in political science and philosophy with a minor in Japanese culture. She is the first DEI Intern for Hillel, a Jewish community at Miami. Her nominator writes that "she has helped ensure that Hillel is a place that welcomes Jewish students of all backgrounds and ethnicities."
Hanah does many key things for Hillel, including ensuring that all programming is accessible to all Jewish students in an equitable way. She acknowledges that "what may seem little to some actually means a lot." One example is including the option to display pronouns on nametags; this is a way to ensure all students feel accepted, safe, and welcomed within the Hillel community. The nominator also points out that her work embodies the beauty of the Miami experience, where students can come together and learn from each other in order to create a better world.
When asked what she is most proud of, Hanah mentioned her research with Dr. Katherine S. Cho, with a smile on her face.
"Meeting Dr. Cho has been super amazing for me. I found a relationship with Dr. Cho through our common ground." Dr. Cho is an assistant professor within student affairs in higher education. The two met at an Anti-Asian Racism panel hosted by the College of Education, Health, and Society.
"What I appreciate in being able to work with Hanah is both her ability to connect these aspects [narratives of unmet expectations, disappointments, and cycles of repeated concerns and demands] to the larger stories of social justice and organizational change, and doing so with the radical and necessary belief the transformation can be and is possible," said Dr. Cho.
Hanah's research with Dr. Cho is a Miami case study focusing on constructing a chronology of ethnic studies curricula. Their research investigates the creation, minimization, and dissolvement of the ethnic studies programs. It considers campus contexts, such as institutional responses to racism and student activism. Dr. Cho and Hanah will present their research at the American Educational Research Association's annual meeting this spring.
Embedded with Miami's code of "Love and Honor" is a commitment to justice. Dr. Cho is quick to point out "Hanah's fierce commitment to advocating and transforming the campus to be more liveable for students, especially students from marginalized backgrounds."
Hanah improves every space, relationship, and community she is in, according to Dr. Cho. "I imagine many of her peers and faculty, including myself, are better versions of ourselves because of her presence."
---
 Kaila Fennell - September 2021
September Love & Honor Story Project recipient Kaila Fennell is motivated by "her intrinsic need to help people," says her nominator Logan Kocka. Kaila is a senior Biochemistry major who is deeply invested in the Miami community. She serves as a HAWK Peer Health Educator and is a member of Kappa Kappa Gamma Sorority. She has also engaged in many service opportunities throughout her time at Miami. In aher last year at Miami, Kaila recently reflected on how Miami has helped shape her into the person that she is today.
Kaila credits her experience as a HAWK Peer Health Educator to showing her what it means to demonstrate love and honor to others. "I love that this experience allowed me the opportunity to give back to the Miami community while also learning from fellow HAWKS," she said.
"Kaila demonstrates her passion and commitment to the HAWKS mission in everything she does," said Leslie Haxby McNeill, assistant director of the office of student wellness. "Whether it's helping coordinate Greek Step Up, presenting a program, creating our end of the year slideshow, tabling, or helping wherever needed, Kaila always does 110%."
"The past year and a half has been very challenging for everyone and through it all, Kaila's grit and tenacity have shown through," Leslie continued. "She is dependable, highly motivated, and intentional. She is and has been an invaluable part of HAWKS."
As a HAWK, Kaila learned the importance of peer to peer interactions in the promotion of health education and wellness. This became even more evident during the pandemic as it challenged us to adapt and grow. In the face of challenges from COVID-19, Kaila felt the most transformation in her leadership.
One of those challenges was mental health. Kaila identified with this challenge and she was active in finding solutions to address the growing need for support. "It was important to me to recognize and draw attention to the mental health needs of students. We want students to know it's okay to ask for help, and it's okay to take time for yourself," she said.
Kaila helped create a new mental health program through HAWKS as a way to respond to increased mental health needs. She saw a need and she worked to address it.
Beyond her commitment to solving problems are the small acts of kindness and support she extends to others. Whether she is working in the lab, in class, or participating in a sorority program, she extends love and honor to everyone. Her genuine care for others puts others at ease and fosters a community of support.
Kaila's story demonstrates the power of caring for one another. Whether it is a formal leadership capacity or in our daily interactions with others, how we show up to support one another matters.
---
Halle Campbell - May 2021
Halle Campbell, the May Love & Honor Story Project recipient, is motivated by "her compassion to help others in big and small ways," says her nominator, Madeleine Blaydes. Halle is a senior Art History and Strategic Communications major who deeply invested in the Miami community. She served as the Executive Co-Chair for MU Traditions and as a Student Orientation Undergraduate Leader (SOUL), Student Orientation Coordinator, and Communication Intern with Orientation and Transition Programs. As Halle heads to graduation, she reflected on her leadership journey and her personal growth since her first year.
When Halle arrived at Miami, she was unsure of her passion or place. She became interested in the SOUL position, which helped her hone leadership skills and develop skills to help others. "I loved being a SOUL. It was truly when I started to feel a part of Miami, like Miami was my home", said Halle. As a SOUL, Halle learned the importance of getting to know people on a personal level and recognizing their individual talents and gifts. The position also encouraged her to step outside of her comfort zone and see herself as a leader in ways she had not previously done. One of her biggest takeaways from being a SOUL was coming to terms with her preconceived notions about what a 'leader' should look like. Halle shared, "I realized that you don't have to be loud, or commanding, or authoritative to be a leader." Instead, she practiced leadership in a way that was authentic to her individual strengths and encouraged others to do the same.
More recently, Halle courageously led MU Traditions through an intense period of change due to COVID-19. Sarah Polman-Beshuk, Internal Communications Chair for MU Traditions, affirmed that Halle guided the organization with "grace, understanding, and outstanding leadership... " and "...her dedication to caring about us as people first." Halle shared that "the times I grew the most is when I failed spectacularly," which informs the care she shows as others learn from their mistakes. Graduate Advisor, Jordan Buie, shared that Halle showed that others should "never be afraid to put themselves first," when she stepped back from MU Traditions while applying to graduate school. This powerful moment empowered other leaders to recognize that you do not have to sacrifice your wellbeing to be an effective leader.
Through these experiences, Halle grew significantly because she took chances on leadership opportunities. Halle's story is a reminder that there are many ways to enact leadership. Her person-centered leadership shows that a deep care and support for people is a powerful way to create change.
---
Nhu-Y Tran - April 2021
Nhu-Y Tran is a spirited, kind, supportive leader who devotes her time to making an impact on the Miami community. Nhu-Y is a senior at Miami majoring in Chemistry and minoring in Disability Studies. Her passion for accessibility and disability justice drive her involvement on campus. She serves as a liaison between Miami's Paws for a Cause club and the national 4 Paws for Ability organization. She is the Chair of Diversity and Inclusion of Alpha Phi Omega. She is a Teaching Assistant for Deaf Culture course and also serves as a member of a research team.
After witnessing social movements during the summer of 2020, Nhu-Y decided to become a Senator for Associated Student Government. The role allowed her to practice her passions by advocating for marginalized students on a broader platform. As co-chair of the Diversity, Equity, and Inclusion committee on campus, she tries to represent voices not typically highlighted. Nhu-Y believes "...it's important to make sure every voice is heard and that we hear all sides, even if it's not the majority." 
Regardless of any title or position, Nhu-Y is focused on building individual relationships and understanding others' experiences. She is quick to show up for others and root for their success. She follows through on her commitments.
Nhu-Y's nominator, Sidra Capriolo, said she is easy to approach with questions and ideas. Nhu-Y eagerly offers support to other people with classwork or if someone is upset. Nhu-Y's close friend, Reena Murphy, added that Nhu-Y is "committed... to learning and growth, a key trait of any effective leader." Nhu-Y's supportive, relational leadership has cultivated a positive and encouraging environment for those around her.
Nhu-Y embodies the spirit of Love and Honor at Miami. She encourages others to be intentional with their choices to exemplify love and honor. She sees the Code of Love and Honor as a reminder to "speak out, advocate, and stand by your community." Nhu-Y hopes to see her work around representation and advocacy continue forward once she graduates. Nhu-Y's significant positive influence on the Miami community, both in her leadership positions and beyond, is the reason why she is recognized as the April Love and Honor Story Project recipient.
Brandon Small - March 2021
Brandon Small, the March Love and Honor Story Project recipient, is guided by a deep commitment to belonging and inclusion every day. Through his ability to connect with people, wholehearted commitment to justice, and deep engagement across campus, Brandon will leave an immeasurable impact on Miami University.
When Brandon first came to Miami four years ago, he personally experienced bias on campus and struggled to find belonging. These experiences fueled his passion to build inclusive and accessible spaces so every student is able to call Miami home.
He began channeling his newfound passion within his spheres of influence. As a member of the a cappella group Soul2Soul, he facilitated dialogue about microaggressions and belonging. Friends encouraged him to run for Associated Student Government (ASG), where he deepened his impact on campus culture. At first, Brandon was timid in his ASG involvement. Over time, he grew more comfortable stepping outside of his comfort zone and speaking up.
"[Brandon is committed to] shifting this campus' social and cultural consciousness, not only within his close circles but also on a large scale," says nominator and ASG President, Jannie Kamara.
He demonstrated that commitment this year in advocating to rename residence hall lobbies on Western campus to honor the legacy of Freedom Summer activists James Chaney, Andrew Goodman, and Michael Schwerner. In describing his passion for the project, Brandon emphasized the importance of these types of symbols on campus in promoting truth, awareness, and meaningful dialogue. Symbols can also serve as testament to the university's commitment to diversity, equity and inclusion (DEI).
Brandon devotes his time in ASG to bridging gaps between marginalized communities through advocacy, dialogue, and collaboration. For example, he worked with other ASG members to increase the percentage of DEI-related student organization trainings.
"There are countless things that Brandon has worked on to great success," shared first-year Parliamentarian Evan Gates. "Yet he is always humble about his contributions, regardless if he was the main point-person on a project or just a voice of insight. His humility coupled with his hard work and passion for what he does makes him a phenomenal leader."
Scott Walter, Assistant Vice President for Student Life, echoed this sentiment. "Brandon is an extremely effective leader. He is compassionate, humble, focused, highly self-driven, and he always has a 'can do' attitude."
Reflecting about his impact on Miami's campus, Brandon hopes he "can wake people up and cultivate important conversations." He also wants to ensure that diversity, equity, and inclusion is a priority for Miami.
Director of the Center for Diversity and Inclusion Nloh Masango-Dibo said Brandon gives his time and talent to "pushing the culture, whether it works or not, whether he always sees the fruits of that labor or not."
In this way, Brandon's actions are rooted in an intentional expression of the Code of Love and Honor towards all students on campus and a vision for a brighter future.
---
Josie Carter - February 2021
"Empowering others and disrupting norms" is the goal of our February Love and Honor Story Project recipient, Josie Carter. When Josie was a first-year, she founded Sexual Assault Survivor Support, better known as SASS. After participating in a Winter Term trip in association with the Advancing Women in Entrepreneurship Program at Miami, she decided to invest in her newfound passion of education, advocacy, and prevention of sexual and interpersonal violence. Nearly a year later, Josie's impact on campus is now widely known and celebrated.
Josie's commitment to this cause stems from her personal experience as a survivor as she struggled to find relief to support what she had been through. After reflecting on these experiences during the Advancing Women Entrepreneurship trip, she proposed the idea to create a community of support for survivors, which was enthusiastically received by her peers. Beth Troy, a faculty member in the Farmer School of Business who led the J-trip recalled that in that moment, it was clear that Josie "would translate her personal experience to empathize with others and take action to create positive good for a greater community." With support from her peers, Josie decided to bring this vision to Miami's campus.
Josie then quickly poured her time and energy into creating SASS. At first, she was discouraged by low attendance and what seemed to be a lack of investment from her peers about sexual and interpersonal violence. Only three people attended her first meeting, but it did not stop her. Josie fought for her vision as she took on various responsibilities, such as marketing, finances, advocacy, and education, in order to make her dream a reality. Through this dedication, Josie demonstrated that "you can step forward in an idea and see that idea through, even if you...are unsure as to how it will work."
Josie's determination and hard work eventually paid off as SASS gained more recognition within the Miami community. SASS moved from a non-affiliated membership of four people to a Miami-affiliated organization with over 60 members. SASS now serves as a resource on campus that helps to uplift the voices of sexual assault survivors and provide them with an intimate community for their healing journey. SASS also strives to educate others and impact the Oxford community at large by advocating for awareness and proper SIV training through the It's On Us program at Miami University. SASS welcomes and embraces all students, highlighting that this movement does not have just one face or one voice.
Josie's vision has grown beyond her wildest expectations. Last semester, SASS obtained a $5,000 grant from Bumble to expand support services to survivors. Josie has also worked with several sexual and interpersonal violence prevention groups on Miami's campus, allowing her to aid in the advancement of prevention, education, and response procedures at Miami. SASS works closely with Greek Life on campus, as well as various other organizations such as the Black Student Action Association and Hillel to increase their outreach and discuss how sexual and interpersonal violence impacts their communities.
Josie's leadership embodies the deep care, support, and investment in the community that the Code of Love and Honor asks of Miami students. Josie's nominator, Lauren Doepke, summarized Josie's impact on Miami best by saying "She is a beacon of hope and stability for those who have had their autonomy taken away from them, and her strength has shown others that they are not alone in their healing process."
---
Sidra Capriolo - November 2020
Sidra Capriolo is the type of leader who reminds others "there is never a wrong time to fight for change" says Associated Student Government (ASG) Senator, Wes Payne. As a sophomore, Sidra is already widely involved at Miami as an on-campus senator for ASG, a member of Alpha Phi Omega, and involved with the Miami College Democrats. She serves on the COVID-19 Advisory Committee to ensure a safe return to campus and the Student Life Council to enhance the student experience.
Before coming to Miami, Sidra was involved in her community, but she never felt deeply connected to the work she did. At Miami, she discovered her passions for government, politics, and service and quickly channeled those passions into action. Sidra's drive for leadership in these areas stems from her wholehearted belief that every Miami student deserves to have their voices heard. She takes a people-centered approach to leadership where she strives to learn about the inner workings of her community, build meaningful relationships with others, and strategically collaborate to enact change.
Her nominator, Harper Sutton, described Sidra's leadership style. "[Sidra] isn't the most outspoken leader; she definitely leads more by example. Her actions are loud enough that everyone knows the great work she's accomplishing, even when she doesn't really talk about it. Her leadership is also people-centered; she's never doing things for her personal gain, as it's always to help others."
Over the past several months heading into the 2020 Presidential election, Sidra focused her energy towards cultivating civic engagement both locally and nationally. She spent hours registering Miami students to vote and organizing phone banking opportunities to ensure that others had opportunities to make their voices heard. She also spent this semester working to promote accessibility on campus, such as advocating for a Paws for a Cause dog park on campus. Wes Payne and Harper Sutton cited Sidra's tremendous efforts to promote civic engagement and accessibility on campus as evidence of her commitment to the Code of Love and Honor, particularly in the ways that she seeks to welcome "a diversity of people, ideas, and experiences" as well as "to make the world a better place."
As Sidra continues to pursue change on Miami's campus, she remains humble and grounded in her efforts. Reflecting on her leadership journey at Miami, Sidra said the biggest piece of advice that she would offer her past self is that "failure is important for success." Failure used to scare her, but now whenever she fails or makes a mistake, she does not let that instance define her. Instead, she views that failure as an important learning experience that she can learn from and apply to future endeavors. She recognizes that these mistakes are an important part of growth that she doesn't want people to shy away from because growing from failures allows herself and others to be the best they all can be.
---
Reena Murphy - October 2020
Majors: Chemistry and Environmental Science with a minor in Disability Studies
Anticipated graduation year: Spring 2021
Hometown: Maywood, Illinois
Student organizations: Community Leadership Team, Residence Hall Association, National Residence Hall Honorary, Resident Assistant, Student Government Senator, Speaker of Student Senate, Andrew Goodman Student Ambassador, Alpha Omicron Pi
What motivates you to be a leader on campus and off campus?
What motivates me to be a leader is the desire to see continuous improvement and I believe that someone has to lead by example. I feel like a lot of students talk about the changes we want to see among us but then no one really goes to the right person to share those conversations. So, I've fallen into the role of taking it to the person who can make the change and I really enjoy that role.
What are three characteristics that you believe are important to have in order to be a leader or create change?
Adaptability, approachability, and responsibility. You need to be able to do the job, adapt to the needs of who you're leading and what is happening around you, and open lines of communication to consistently improve the process and experience for people.
What does the Code of Love and Honor mean to you?
The Code of Love and Honor means to me that I am making the intentional choice to love and honor someone. It also means stepping up when we see injustice on campus. We can love and honor members of our community by amplifying voices, sharing stories, or just listening. Love and honor is a choice and an action, rather than just a warm and fuzzy feeling.
What does diversity and inclusion mean to you, and how do you make sure to promote these characteristics in all your actions?
Diversity and inclusion is making sure everyone not only has a seat, but a voice and an active role. It also means access for everyone in the process and sharing that everyone has a role so that they are empowered to step into that.
In your opinion, what are some of the biggest issues facing our community today?
I think one issue that we have is knowing what is political and what is not. We've heard a lot of discourse about political acceptance and tolerance, but there are some opinions and stances that are less political and more about denying someone else's humanity. To me, if you are denying someone else's humanity or rights, that is not political. It is critical that we see the humanity in others so we can better parse out whether or not our opinions and stances are truly harming someone else.
If you were to give a TED Talk, what would it be about and why?
I would give a TED Talk on the census because the whole message is that you count to the community, whether you know it or not. I think that would be really cool to talk about from a grassroots leadership standpoint because everyone matters and has something to offer to the community.
What are you most proud of?
I'm most proud of the civic engagement work. There is not one specific pinpoint or accomplishment, but it was cool to see the impact of the work we did with the census. This semester with voting, we had at least 250 students register to vote or update their address. The semester before, we had about 80 before COVID-19. I'm really proud of the work that Andrew, Victoria, and Sarah have done to build up the civic mind on campus.
If you could give one piece of advice to your past self what would it be? Why?
Speak with purpose. I used to be loud without direction, but now I think I've found that direction so I want to be intentional.
Where do you hope to be in five years?
I really enjoy the work I've done with voting so I could see myself in that realm. I also am considering student affairs or public works. I enjoy civic processes and government. I really don't know right now exactly, but I feel like that is okay.
Sophie Dornsife - March, 2020
Major: Marketing
Anticipated graduation year: 2023
Hometown: Cranberry Township, Pennsylvania
Student organizations: Women in Business; Undergraduate Association for BUS 102; Chi Omega
How do you embody the Code of Love and Honor here at Miami University?
At Miami University, I embody the Code of Love and Honor through my relationships with my peers, dedication to my studies, and holding responsibility. In my friendships, I strive to uplift others by encouraging them to reach their full potential. I am so grateful for the fantastic people I have had the chance to meet at Miami, and I am energized by pouring back into my relationships. To me, responsibility means accountability. Accountability is a part of my relationships; I expect my friends to keep me accountable for my actions and meeting my goals, and in turn, I do the same for them. To make a difference, a person needs to have a strong work ethic and exhibit determination and persistence. Since my childhood, I have never run from obstacles. I conquer my challenges, and I believe that anything is possible with hard work.
What is your most fond memory of Miami University?
My favorite memory is the "Bachelor" watch parties, my roommate and I hosted with the girls on our floor. We had so much fun making brownies, laughing, and sharing stories about our day during the show. The relationships and community that developed is something that I hold so dear to my heart and know will last a lifetime.
If you could pick one quote that embodies your leadership style, what would it be and why?
A quote that embodies my leadership style is by Simon Sinek: "Leadership is not a journey to rise in the ranks. It is a journey to help those around us rise." I feel that this quote encapsulates my leadership style because helping and supporting others is the most important way to demonstrate leadership.
What prompted you to make a change at Miami?
I have been inspired by my older sister, who has impacted my life by showing me constant support and guidance and has formed me into who I am today. There is no better mission than making the world a better place and my sister has been a great counsel and support. With her leadership and the support of Miami University, I have dedicated my values of integrity, honesty, and open-mindedness to the Miami community. More importantly, I believe that contribution is not just about making a difference, but also about delivering it inclusively and genuinely. As a student, I have ensured that my leadership and learning have continually been built upon the invaluable principles of Miami University's Code of Love and Honor.
What does diversity and inclusion mean to you, and how do you make sure to promote these characteristics in all of your actions?
Diversity means being open to new people, ideas, and activities. It also implies adaptability based on other cultures and respective contributions. I intentionally try to learn about different backgrounds and various beliefs so that I can find ways to relate and connect with those around me. By forming genuine connections with individuals with diverse backgrounds, I have started to build a strong community here at Miami University.
What do you consider to be your greatest accomplishment?
My greatest accomplishment would be the development of the ECA Women's Summit, which was my graduation project during my senior year of high school. The goal of this project was to enlighten the young women in Eden Christian Academy's high school about various opportunities and careers. By having mothers in our school community come in and discuss their careers and what specifically influenced their career journey, I was able to form an encouraging environment that would allow these young women to broaden their spectrum of potential opportunities for their future. This program was able to inspire these girls and remind them that possibilities for them are endless through hard work. These discussions were able to create an uplifting and supportive environment that encouraged the girls to strive for success while remembering that everything that happens in their lives happens for a purpose and for them to improve as an individual.
Knowing what you know now, what do you wish you knew when you started at Miami?
I wish that I knew to not be afraid of embarking on this new journey in my life because I would find a great support system of friends that would continually show me love and push me to become the best version of myself possible.
How do you use the Code of Love and Honor outside of Miami?
Specifically, outside of Miami, I value volunteering and helping those around me. To me, this code demonstrates that the school's inner fiber aligns with my lifelong values. Like Miami University, a personal commitment to living with integrity guides all that I do. During a mission trip to West Virginia, for example, I collaborated and upheld integrity with my friends as we worked to improve living conditions for a young unwed mother. Personally, it was important that I put myself in her shoes and was able to rally other teen girls to make sure that at all times she felt respected and supported.
Shelby Frye - February, 2020
Major: Political Science; Sociology; Women's, Gender, & Sexuality Studies
Anticipated graduation year: 2020
Hometown: Hebron, Kentucky
Student organizations: Associated Student Government; Tour Guide; Undergraduate Associate; Research Assistant; University Honors Program Ambassador; former SOUL (Student Orientation Undergraduate Leader); Communication Intern for the Office of Orientation & Transition Programs; GradU8 Mentor
How do you embody the Code of Love and Honor here at Miami University?
Through extensive community involvement, such as being in student government and winning awards such as the Provost Award, I believe that all the things I am currently doing (and will continue to do) will make the world a better place. I am always looking to learn new information, even if it is not relevant to my major.
What is your most fond memory of Miami University?
As a Student Coordinator for SOUL, I was able to support the SOUL leaders and was able to make a connection with the orientation leaders. By working with Orientation and Transition Programs, I was given the opportunity to get to know others on a deeper level beyond just their majors and hometowns. We were able to go out and create a positive and exciting experience for incoming students.
If you could pick one quote that embodies your leadership style, what would it be and why?
I tend to be drawn to the quote "Lukewarm is no good" by the British novelist Roald Dahl. To me, this means do things with intention and not because they look good at the moment. Remember that the passion and excitement you bring to things engages others to want to be involved in them.. If you're excited, then they'll be excited too!
What prompted you to make a change at Miami?
As soon as I came to Miami University I witnessed many positive changes already happening all over campus. My RA, my UNV 101 professor, and others invested in me during a time where we were all trying to figure out who we were and where we belonged. My first role at Miami University was being a SOUL. In this position, I felt that I was able to contribute to the cause and I feel I'm still doing that. I am always trying to make Miami a home for others and let them know that they not just fit in, but also belong.
What does diversity and inclusion mean to you, and how do you make sure to promote these characteristics in all of your actions?
To me, diversity and inclusion means making sure everyone has a seat at the table and that their voices are heard. It means actively listening, and exploring and offering opportunities for all. Recognizing our own journeys and privileges is important, but we also need to recognize the space that each of us takes up in a room. Finally, valuing peoples' opinions is really important and being open to peoples' experiences that might not be your own. Maybe that's not your experience but it's your responsibility to listen.
What do you consider to be your greatest accomplishment?
I'm most proud of the fact that I'm proud of who I am. I was hesitant about finding my own voice, but I found it! Overall, I think my biggest accomplishment is learning to love and embrace my true and authentic self.
Knowing what you know now, what do you wish you knew when you started at Miami?
You don't have to change yourself to fit in. Also, I wished I had realized earlier that it's okay to say "no" when an opportunity comes my way, even if it may look good in my portfolio. Your worth isn't measured by the various accomplishments you may put on your resume. I do things because I love doing them!
How do you use the Code of Love and Honor outside of Miami?
I think Love and Honor should be something that we always remember in our everyday lives. Kindness and respect for others should be practiced throughout the world. It goes back to the idea of getting to know someone and making them feel comfortable with you before you ever do anything with them.