Orientation Program Dates and Schedule
Fall Semester Orientation Dates
Fall Semester Orientation Dates 2022
Session 1
Tuesday, May 31 - Wednesday, June 1
Session 2
Wednesday, June 1 - Thursday, June 2
Session 3
Thursday, June 2 - Friday, June 3
Session 4
Friday, June 3 - Saturday, June 4
Session 5
Monday, June 6 - Tuesday, June 7
Session 6
Tuesday, June 7 - Wednesday, June 8
Session 7
Wednesday, June 8 - Thursday, June 9
Session 8
Tuesday, June 14 - Wednesday, June 15
Session 9
Wednesday, June 15 - Thursday, June 16
Session 10
Thursday, June 16 - Friday, June 17
Session 11
Friday, June 17 - Saturday, June 18
Session 12
Tuesday, June 21 - Wednesday, June 22
Session 13
Wednesday, June 22 - Thursday, June 23
Session 14
Thursday, June 23 - Friday, June 24
Session 15
Friday, June 24 - Saturday, June 25
Session 16
Monday, June 27 - Tuesday, June 28
Session 17
Tuesday, June 28 - Wednesday, June 29
Session 18
Wednesday, June 29 - Thursday, June 30
Fall semester orientation schedule
The Orientation and Transition Programs staff is eager to welcome you to your fall semester orientation program! The full schedule for students and families can be found in the sections below. Please note that the best way to access the orientation schedule is by using the Miami University Events app. Printed schedules will not be provided.
Expand each section below for program details.
Download the Miami University Events app from your app store, and then select the "Fall Semester Orientation 2022" guide to access orientation schedules, maps, and other helpful information. Select the "Discover Miami Campus Guide" to access information about campus resources, Miami News, and ways to get involved.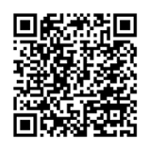 Park: North Garage
If traveling by car, park your car in the North Garage (645 E. Withrow St., Oxford). Be sure to register your licence plate for on-campus parking before arrival. Once registered for campus parking, you will receive a barcode that will allow you to exit the North Garage at no cost.
Orientation Check-In: Armstrong Student Center
Students and their family members should check in at the Armstrong Student Center (550 E. Spring Street, Oxford). At check-in, students and families will receive program materials and proceed to the Armstrong Student Center Fritz Pavilion for the first orientation session.
Campus Tour: Armstrong Student Center (optional)
If you haven't taken a campus tour -- or you'd like another one -- join us to learn more about our beautiful campus and its facilities. Meet at the Armstrong Student Center - North Atrium Entrance to meet your tour guide at 9 a.m. before your orientation session begins.
All schedule times are in Eastern Daylight Time (EDT). Descriptions of each session can be found on the Miami University Events app. In an effort to be environmentally friendly, the best way to access the schedule is on the Miami University Events app; you may wish to print the schedule on your own. 
When you check in for orientation, you will be assigned to Group A or Group B, which applies to the time of some sessions throughout the day.
Orientation Day 1 Schedule
Session
Audience
Time
Location
Welcome to Orientation
students and families
10 - 10:25 a.m.
Armstrong Student Center - Fritz Pavilion
Charting Your PATH(s): Your Transition to Miami
students and families
10:25 - 10:50 a.m.
Armstrong Student Center - Fritz Pavilion
Campus Services: Housing and Dining at Miami
students and families
10:50 - 11:20 a.m.
Armstrong Student Center - Fritz Pavilion
The Global Miami Plan
students and families
11:20 - 11:50 a.m.
Armstrong Student Center - Fritz Pavilion
Lunch
students and families
12 - 1:30 p.m.

Western Dining Commons

Resource Fair
students and families
12 - 1:30 p.m.
Armstrong Student Center - floors 1 & 2
Academic College Meeting
students and families
1:45 - 2:15 p.m.

College of Arts and Science: Armstrong Student Center, Fritz Pavilion

College of Creative Arts: Alumni Hall, Room 001

College of Education, Health and Society: McGuffey Hall, Room 322

College Of Engineering and Computing: Benton Hall, Room 102

Farmer School of Business: Farmer School of Business, Room 1000

Nursing: Shideler Hall, Room 237

Exploratory and Pathways: Shideler Hall, Room 152

Afternoon Rotations: Group A

Group A: Academic Advising Workshop

students and families
2:30 - 3:15 p.m.
various classroom locations (see nametag)
Group A: Small Group #1
students
3:30 - 4:15 p.m.
various classroom locations (see nametag)
Group A: Welcome to the Family - Day 1
families
3:30 - 4:15 p.m.
Armstrong Student Center - Fritz Pavilion

Afternoon Rotations: Group B

Group B: Small Group #1
students
2:30 - 3:15 p.m.
various classroom locations (see nametag)
Group B: Welcome to the Family - Day 1
families
2:30 - 3:15 p.m.
Armstrong Student Center - Fritz Pavilion
Group B: Academic Advising Workshop
students and families
3:30 - 4:15 p.m.
various classroom locations (see nametag)
Dinner
students and families
4:30 - 7 p.m.
Western Dining Commons
On-campus residence hall check-in (if applicable)
students and families
4:30 - 7 p.m.
Beechwoods (Young) Hall
Academic Exploration (optional)
students and families
4:30 - 5 p.m.

College of Arts and Science: Kreger Hall, Room 221

College of Creative Arts: Alumni Hall, Room 001

College of Education, Health and Society: McGuffey Hall, Room 322

College Of Engineering and Computing: Benton Hall, Room 102

Farmer School of Business: Farmer School of Business, Room 1000

Math Placement Consultation (attend only if needed
students and families
4:30 - 5:45 p.m.
Kreger Hall, Room 207
Honors College
students and families
5:15 - 5:45 p.m.
Kreger Hall, Room 221
Mandatory Session for Varsity Athletes
students and families
5:15 - 5:45 p.m.
Kreger Hall, Room 213
Open a bank account
students and families
5:15 - 5:45 p.m.
PNC - Shriver Center
Student Life at Miami: Scenarios & SOUL Panel
students and families
7:15 - 8:15 p.m.
Armstrong Student Center - Fritz Pavilion
Small Group #2
students
8:15 - 9 p.m.
various campus locations
Family Social
families
8:15 - 9:15 p.m.
Brick and Ivy Campus Store - Shriver Center
Student Social
students
9 - 10 p.m.
Armstrong Student Center - East Court & Red Zone
Orientation Day 2 Schedule
Session
Audience
Time
Location
Residence Hall Check-Out
students and families
6:30 - 7:30 a.m.
Beechwoods (Young) Hall
Breakfast
students and families (required for students)
7 - 8 a.m.
Western Dining Commons

Student Rotations

Course registration
Exploring Paths to Your Future: Career Clusters
Small group #3

students
8 - 11:30 a.m.
various locations; travel with SOUL
Parents as Partners: Supporting Residential Student Success
families
8:30 - 9:15 a.m.
Armstrong Student Center - Wilks Theater

Family Breakout Sessions - Block 1 (choose one)

#GetInvolved
families
9:25 - 10 a.m.
Shideler Hall, Room 001
Career Development in the First Year
families
9:25 - 10 a.m.
Shideler Hall, Room 237
Student Health Services and Health Insurance
families
9:25 - 10 a.m.
Shideler Hall, Room 032
PNC Bank (drop-in)
families
9:25 - 10 a.m.
PNC Bank, Shriver Center
Textbooks and the Brick and Ivy Campus Store
families
9:25 - 10 a.m.
Brick and Ivy Campus Store, Shriver Center
Miller Center for Student Disability Services
families
9:25 - 10 a.m.
Shriver Center, Room 310

Family Breakout Sessions - Block 2 (choose one)

Tech Talk: IT Services
families
10:10 - 10:45 a.m.
Shideler Hall, Room 009
Miller Center for Student Disability Services
families
10:10 - 10:45 a.m.
Shriver Center, Room 308
Student Mental Health and Counseling
families
10:10 - 10:45 a.m.
Shideler Hall, Room 053
PNC Bank (drop-in)
families
10:10 - 10:45 a.m.
PNC Bank, Shriver Center
Textbooks and the Brick and Ivy Bookstore
families
10:10 - 10:45 a.m.
Brick and Ivy Campus Store, Shriver Center
Fraternity and Sorority Life
families
10:10 - 10:45 a.m.
Shideler Hall, Room 152
Academic Support and Tutoring
families
10:10 - 10:45 a.m.
Shideler Hall, Room 052
Student Health Insurance and Immunization Requirements
families
11 - 11:10 a.m.
Shriver Center - Dolibois Room
Welcome to the Family - Day 2
families
11:10 - 11:40 a.m.
Shriver Center - Dolibois Room
Closing Session: Your Next Steps as a Miamian
students and families
11:45 a.m. - 12:15 p.m.
Shriver Center - Dolibois Room