Welcome Weekend and First 50 Days
What is Welcome Weekend and First 50 Days, you ask?  It's seven weeks of more than 350 events that will help you meet new people, connect with campus resources, learn your way around, pursue success in your first semester, and have a great time!  Welcome Weekend refers to the first weekend that all first-year students and those transfer students attending August orientation are on campus - from  Thursday, August 23 through Sunday, August 26.  First 50 Days begins with the first day of classes, on August 27, and continues through October 14.
Welcome Weekend and First 50 Days programming is optional for transfer students, but very helpful to attend. The transfer student track on the Miami University Events app that can be downloaded for free. Once you have the app, download the Orientation and Transition 2018 guide. It has be best list of Welcome Weekend and First 50 Days programs for transfer students - including a transfer student meet and greet just for new transfers!
What happens after classes begin?
For a list of important dates and deadlines, check out the Academic Calendar.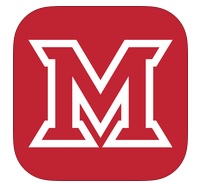 Make sure to download the Miami University Events mobile app for the latest orientation and Welcome Week information (available for both Android and Apple devices). The app features information for first-year summer orientation (May–June), and Welcome Weekend and First 50 Days (August-October).
Inside the app, click "Download Guides" and select the "Orientation and Transition" guide to access orientation and Welcome Week schedules, maps, and other helpful information. To see all the info from the app on your desktop, see the web version of the Orientation and Transition app.