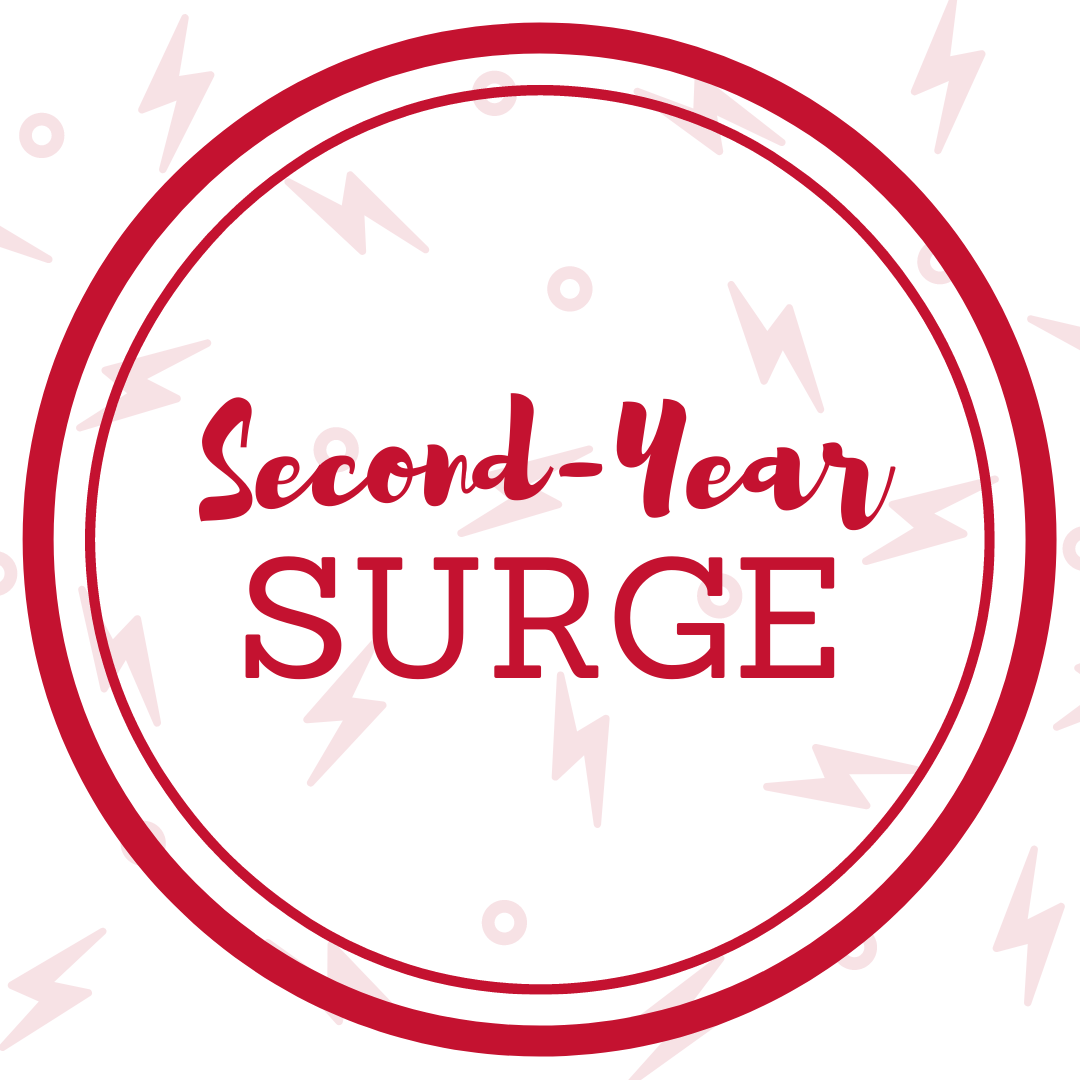 Surge into your second year with an event just for rising Miami second-year students. Kick off your second year in a great way -- through the Second-Year Surge!
The Second-Year Surge program is a pre-semester program designed just for rising second-year students. The Second-Year Surge provides an opportunity for students to form relationships with other second-year students, move to campus a bit early, participate in campus activities, and kick start your semester!
 Through the Second-Year Surge, you will:
Meet and connect with other second-year students

Participate in fun and interactive activities hosted by a variety of offices and programs on campus

Learn about campus involvement opportunities

Become more familiar with campus before the semester begins
Register for the Second-Year Surge
Details
Dates and Times: The Second-Year Surge will take place on Friday, August 19 and on Saturday, August 20. Following the events on both days, second-year students are invited to attend Welcome Weekend programming (details to follow).
Move-In: Students living on campus will move in on Friday, August 19, 2022.
Cost: While there is no program fee, you will be responsible for paying one night of the early arrival fee if you are living on campus. This fee will be billed to your Miami University account.
Deadline and Capacity: Space in the Second-Year Surge is limited. Please register for the event no later than August 5 at 11:59pm.
Questions: Questions about the Second-Year Surge should be directed to Orientation and Transition Programs at orientation@MiamiOH.edu or 513-529-9771.
Itinerary
Friday, August 19

Program Welcome



Welcome Weekend Event
Saturday, August 20

Morning Kickoff




Session Blocks

Leadership, Involvement, and Campus Community
Career, Mindset, and Academic Support
Recreation and Wellness

Program Closing
Welcome Weekend Event