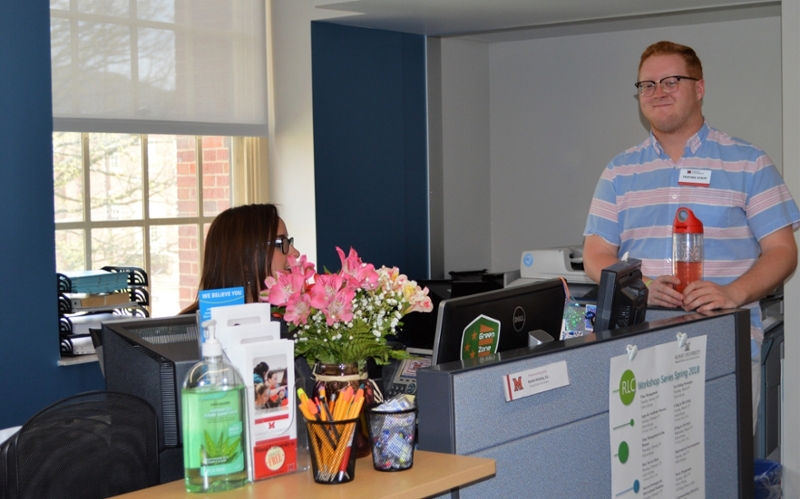 Our office is a busy operation! That's why we rely on our staff of student Learning Ambassadors. Learning Ambassadors are students who have connected with our services and who have expressed interest in, and aptitude for, clerical work. Typical tasks for Learning Ambassadors include answering questions about our services, scheduling appointments, and greeting visitors as they enter our office.
These are paid positions in which students gain valuable experience navigating an office setting. Our Learning Ambassadors are frequently the first contact incoming students, parents, and community members have with our office, and we depend upon them to represent the Rinella Learning Center with thoughtfulness and care.
If you are interested in learning more about the Learning Ambassador position, please call our main office at 513-529-8741.