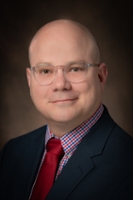 Welcome to the Havighurst Center for Russian and Post-Soviet Studies. The Center was established in 2000 as the result of a generous bequest from Walter E. Havighurst. We have a tremendous core of faculty engaged in research and teaching; an annual Young Researchers conference; weekly colloquia lectures with outside speakers; and opportunities for teaching fellowships. The Center also provides funding for other university initiatives in this area. Undergraduate students interested in Russian, East European and Eurasian studies have opportunities for study abroad scholarships, fellowships in the Havighurst Center, and intensive one-on-one Russian practice.
Please be in touch if you have any questions at havighurstcenter@miamioh.edu.
Stephen Norris, Walter E. Havighurst Professor of Russian History and
Director, Havighurst Center for Russian & Post-Soviet Studies
The Havighurst Center is devoted to joint research by Miami faculty with other scholars from Russia, Eastern Europe and Eurasia, and from other American universities; to service and learning activities that provide a greater understanding of this region for the student community; and to programs designed to foster interdisciplinary research on the most important questions relating to the future of this area.
The Center was created to:
Serve as the focal point on the Miami campus for activities in the area of Russian, post-Soviet and post-communist studies
Provide incentives for other units to increase their teaching, research and other activities in this area
Serve as a national center for serious, sustained and interdisciplinary research into the politics, economics, culture, and history of the area
Provide facilities for postdoctoral scholars from the US and abroad
Promote external funding of research and conferences on the Center's main themes
Are you a Miami University student interested in majoring in Russian, East European, and Eurasian Studies? Take a look at the requirements and application process to become a Havighurst Center Undergraduate Fellow.
Havighurst Center Undergraduate Fellowship
invisible
invisible
invisible
invisible
STAY UPDATED!
 CONNECT WITH US!