New Shideler Hall to feature a geospatial analysis center, redesigned geology museum, 3D digital globe, and more innovations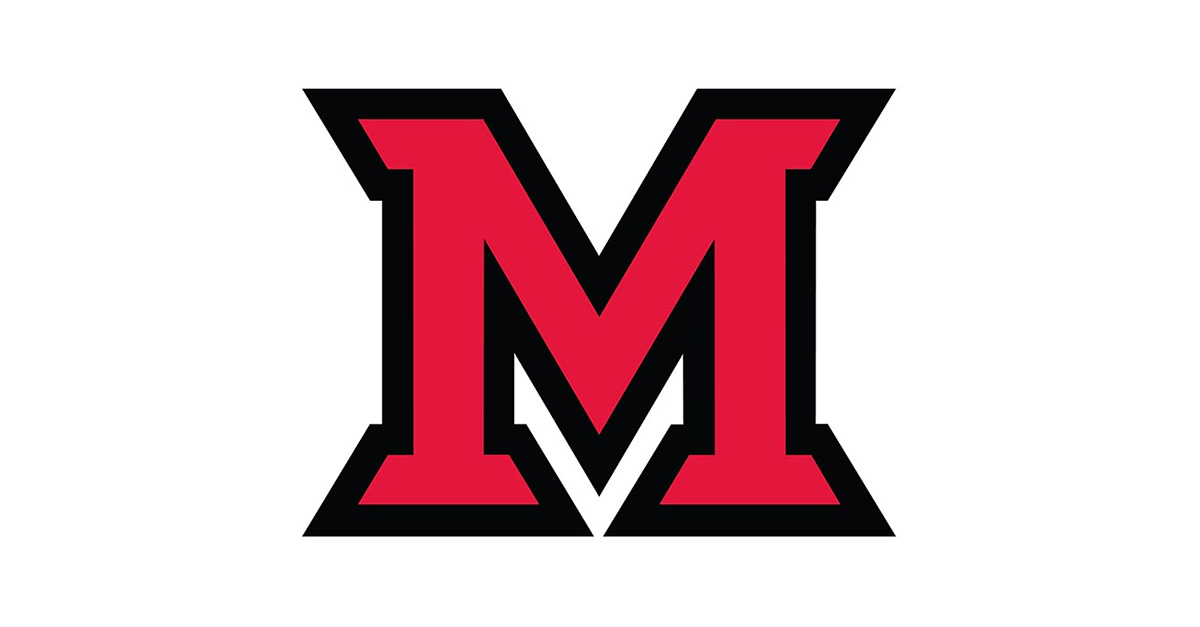 Dec 02, 2015

Written by Jason Barone, CAS director of communications

When the 90,000 sq.ft., newly renovated Shideler Hall reopens for business in January, it will offer an array of exciting and innovative resources for faculty and students primarily in the fields of geology, environmental earth science, geography, and environment & sustainability.
Entrance to Limper Geology Museum, with 3D digital globe visible inside
"Shideler will be a high-tech, Leadership in Energy & Environmental Design (LEED) certified green building that will impress you as soon as you walk in through the main entrance," said Connie McCarthy, Miami's associate director of capital projects. "One of its stand-out features will be a new 48-inch diameter 3D digital globe adjacent to the lobby to honor the original globe that had been in the Shideler lobby since 1967."
McCarthy added that the new globe, with its numerous interactive capabilities, will provide content relevant to many different fields of study—not only geology, geography, and environmental science and sustainability but also biology, ecology, anthropology, and history.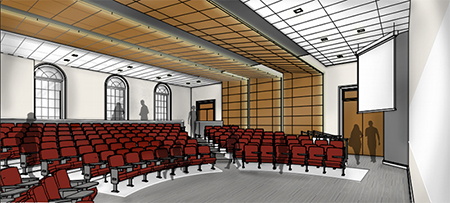 Multimedia auditorium/lecture hall with 200 seats
A new multimedia auditorium will be another major highlight. Seating 200 people in an amphitheater-style format, it will be used for both large classes and public lectures.
"Our department's updated Limper Geology Museum will be one of the major destinations for Shideler visitors, including the public," said Elisabeth Widom, professor and chair in the Department of Geology and Environmental Earth Science. "It is situated next to the main lobby, will house the digital globe, and presents a fresh, modern design that has received input from Miami students."
"Last semester, I met with 20 students from Erin Beckloff's graphic design class to develop some potential design concepts," said Kendall Hauer, director of the museum. "We ultimately plan to use a number of elements from their vision, combined with other ideas, for some of the museum's main displays."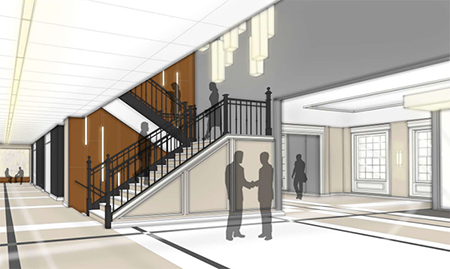 Shideler Hall lobby and staircase
In addition, according to landscape architect Vincent Cirrito, a new native garden interspersed with the Department of Geology and Environmental Earth Science's rock collection is planned for the west entry of Shideler. "Proposed plantings are native to southwest Ohio and will offer a variety of blooms throughout the growing season," Cirrito said. "There will also be patio seating consisting of limestone benches and tables and chairs."
For the Department of Geography, already home to majors in Geography and Urban and Regional Planning, Shideler will be the home of the new Geospatial Analysis Center, or GAC, which will offer the latest state-of-the-art techniques in remote sensing, global positioning systems (GPS), and geographic information systems (GIS) in the context of education, research, and outreach activities.
"The GAC will emphasize opportunities for interdisciplinary research and practical experience involving students and faculty across academic disciplines," said Kim Medley, the acting chair of the department. "We will also have new geospatial course offerings and a growing network of contracts with government offices and nonprofit organizations throughout Oxford and the surrounding region."
"For example, we currently have students working on a Federal Emergency Management Agency (FEMA) Hazard Mitigation Plan for Brown County, Ohio," she said. "Here at Miami we already provide services to Physical Facilities, the Office of Institutional Relations, the Police Department, and Miami Parking Services. The GAC is going to do wonders in enhancing these projects."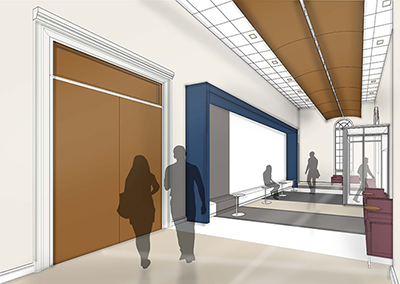 General hallway space outside offices and classrooms
Miami's Institute for the Environment and Sustainability (IES) will also have a significant presence in the renovated building, with new resources to support faculty and student interdisciplinary initiatives related to environmental science, sustainability, and energy.
"Our new space will include Professional Service Project (PSP) rooms to help IES students develop their practicums and research projects," said Jonathan Levy, IES director. "Many of these are in collaboration with the Ohio Environmental Protection Agency (EPA), City of Oxford, United States Department of Agriculture (USDA), Butler County agencies, and several non-profit organizations."
"I've been extremely pleased with the incredible progress that's been made at the new Shideler," said Chris Makaroff, professor of chemistry and dean of the College of Arts and Science. "Like everyone else, I'm looking forward to actually setting foot within the new spaces to get a better idea of their full potential. The building will serve as a fantastic academic resource here at Miami that will be used to its full advantage for many years to come."
McCarthy explained that rooms throughout the building will use subtle color-coded designs to denote their basic purpose (blue for offices, yellow for labs, and magenta for classrooms).
"Right now, we've largely been relying on artistic renderings and photos to visualize how Shideler will be utilized," she said. "These concepts are very nice, but the real thing is going to be so much better!"
Although the building will be fully open for business in January, there will be a number of ongoing enhancements and additions during the spring, with an official unveiling scheduled for fall 2016.
To learn about how you can support Shideler's exciting innovations and updates, including the new digital globe, garden, and more, please visit the Shideler Hall Renovation website.