Department of History observes 500 years since Martin Luther's landmark <em>95 Theses</em>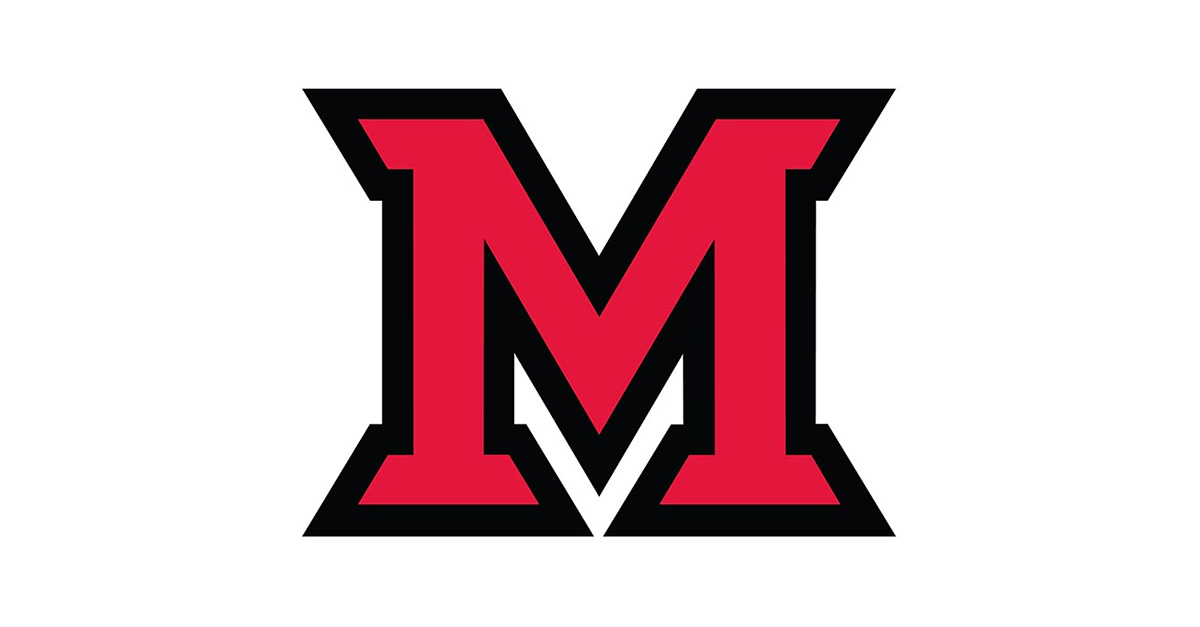 Nov 09, 2017
Written by Katy O'Neill, CAS communications intern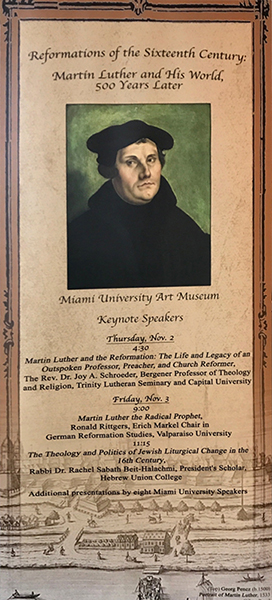 Official Event Poster designed by Lara Thurston (BFA, Miami, 2012)
In 1517, Martin Luther wrote his 95 Theses to refute the teachings of the Catholic Church and in turn began the revolutionary Protestant Reformation throughout Germany and Europe. Now, in 2017, the Reformation's effects are still significant and shape religion throughout the world.
In honor of Martin Luther's work, the Department of History hosted a free public symposium entitled Reformations of the Sixteenth Century: Martin Luther and His World, 500 Years Later November 2-3 at the Miami Art Museum.
The two-day symposium consisted of 7 lectures by Miami faculty and local religious experts. The lectures covered how the Reformation continues to influence society and various global religious changes in theology, languages, politics, and so forth. See the CAS press release 500th anniversary of the Reformation unites faculty and religious leaders to address Martin Luther's groundbreaking revolution for a list of speakers and their topics.
Thursday's Keynote
Wietse de Boer, professor and chair of the Department of History, kicked off the symposium on Thursday afternoon by providing important context about Martin Luther and the Reformation to the faculty, students, and community members in attendance.
He also paid tribute to the symposium's many sponsors and introduced the first keynote speaker, Joy A. Schroeder, a professor at both Trinity Lutheran Seminary and Capital University.
Schroeder's lecture detailed the history of Martin Luther and his movement to refute the Catholic Church and their teachings on indulgences and purgatory, mixed intelligently with humor.
"In conclusion, Luther never intended to start a new church," Schroeder said. "In fact, he would be rolling in his grave if he knew how many people called themselves Lutherans today."
Friday's Lecture Series
The capacity crowd on Friday engaged in lively discussion with the speakers, whose topics ranged from Luther's own life to the broader social and political world he lived in.
Ronald Rittgers of Valparaiso University portrayed the German reformer as a "radical prophet" who saw himself in the tradition of the Biblical prophets Daniel and Amos.
Far from being just a one-man show, various speakers explained, the Reformation depended on revolutions in politics and communications technology. The printing press was the Internet of its day, and without the press, Luther couldn't have reached his audiences.
Speakers also touched on the experiences of ordinary Germans, as well as women, Jews, and Protestants beyond Germany during this time of tumult.
"Even though our times look very different from the 16th century, today we face many of the same questions: how to manage a new flood of information, how to make a just world in an unjust environment, how to balance faith and science," said Renée Baernstein, professor of history and associate dean in the College of Arts and Science. "This period of history shows us that in times of disruption, there is great opportunity. That's as true today as it was in 1517."
The symposium was co-sponsored by the following:
Miami University Humanities Center
Faith Lutheran Church
Hillel at Miami University
Miami Art Museum
College of Arts and Science and its Departments of:

History
Comparative Religion
German, Russian, Asian, and Middle Eastern Languages & Cultures

College of Creative Arts