Bowl-a-Thon held to make pottery for Oxford Empty Bowls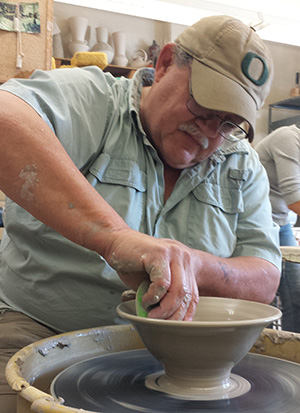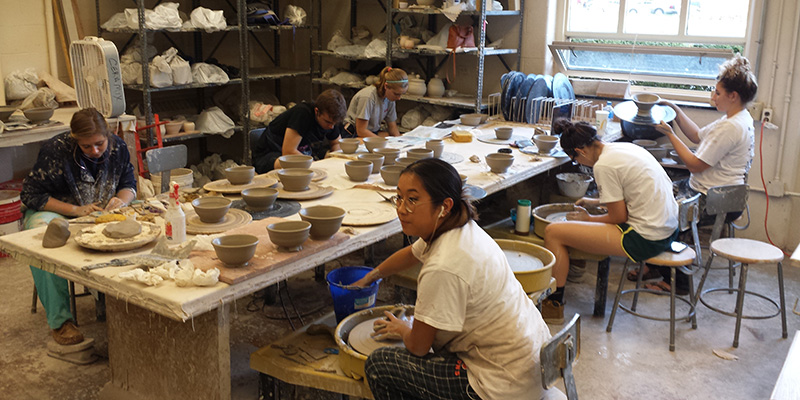 Miami Art community produced a total of 308 bowls to benefit annual event
Nov 01, 2017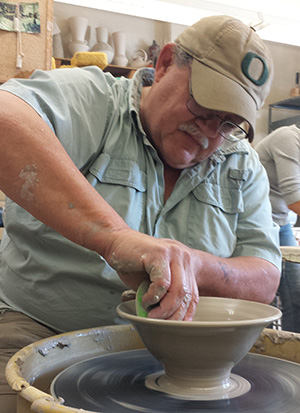 On Saturday, October 21 a first ever Bowl-a-Thon was held in the Hiestand Ceramics Studio to support the annual Oxford Empty Bowls event. The event was sponsored by the Miami University Department of Art. 
Professor Dennis Tobin and Rob Abowitz, organizers of the event, worked with 24 volunteer potters from the Miami University community who collectively put in 99 hours of work to make a total of 308 bowls.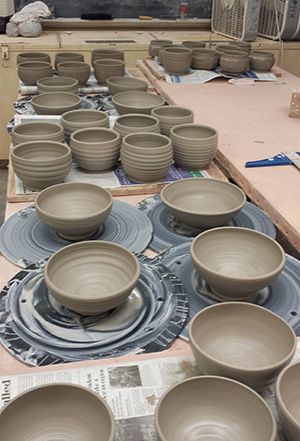 Potter participants included first-year students, faculty, staff, and retired Miami Professor of ceramics, Peter Dahota. Assistant Professor Stephanie Danker was instrumental in bringing Art Education alumni Karan Witham-Walsh and Tracy Settle to campus who participated in producting dozens of bowls while engaging with current undergrads. 
Oxford Empty Bowls is an annual soup luncheon that raises awareness and funds for fighting hunger in the Oxford, Ohio, community through the Oxford Community Choice Pantry. This year's event will take place on Nov. 11, 2017, from 11 a.m. to 2 p.m. at the Oxford Community Arts Center. The cost is $10; children 10 and under may eat for free (bowls not included).