How Awareness Dispels the Darkness: Miami Alumni Bring Domestic Violence to Light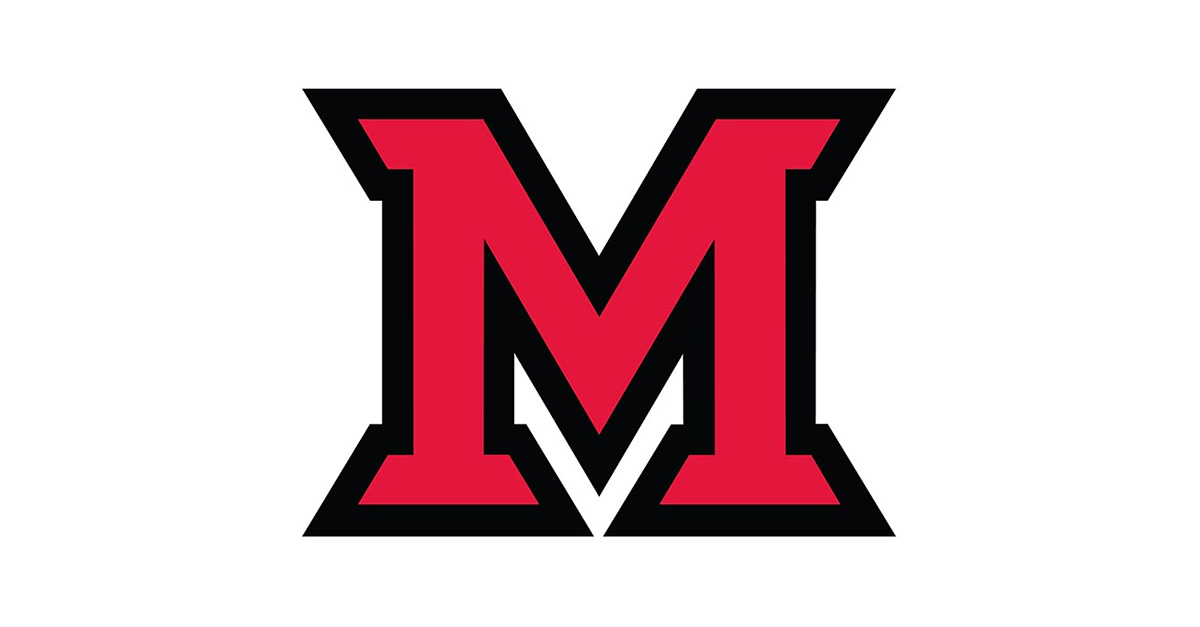 Jan 19, 2017
James M. Loy, Miami University's College of Education, Health, and Society
It began simply enough, as the final project of a family violence course in Miami University's College of Education, Health and Society (EHS). Throughout the semester, the class had already discussed many of the world's harsh realities. But instead of merely studying different social problems, professor Carolyn Slotten encouraged students to find real solutions.
The project had to be preventative and it had to be impactful. But when students Tracey Tindall and Desiree Skidmore decided to organize a domestic violence vigil for the City of Middletown, Ohio, they had no idea that it would also become so civically engaging, or long-lasting, or that this "final" project would be just the beginning.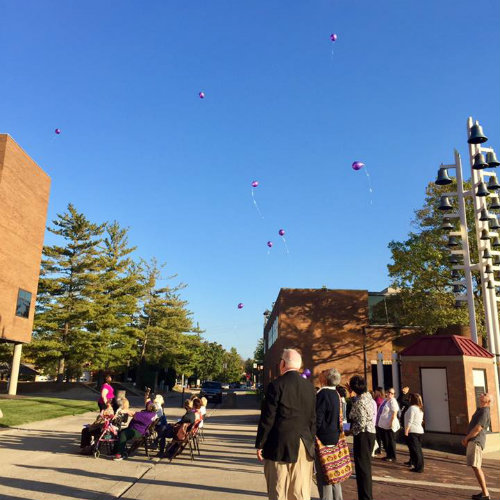 Even though it is a serious and persistent social problem, domestic violence so often remains hidden among shadows of private life. Typically occurring behind closed doors and beyond the purview of the public eye, it can assume many different forms and wear many different masks. And so, domestic violence, it seems, has a very nefarious way of staying out of sight and out of mind.
This lack of awareness is detrimental to victims in many ways. At best, it results in a kind of complacently, or even a tacit social acceptance, one that perpetuates a cycle of abuse through ignorance or indifference. At worst, it can breed harmful myths and social stigmas that can further subjugate victims by contemptuously blaming them for being too "weak" to leave a bad relationship.
Sometimes the surreptitiousness of domestic violence goes even deeper still, and can remain disguised from those it actually victimizes. This may seem puzzling to those on the outside looking in. But it happens. Sometimes because of a victim's unconscious denial. Or maybe it just goes unrecognized because of an inability to acknowledge the true toxicity of a situation that slowly gets worse over time.
"Awareness and education is huge because people are so quick to make judgments," says Skidmore. "They think that she or he must like it. They must want to stay. They keep going back. People don't know the true reason that it is a repeated thing."
Domestic violence can be a confusing and complicated subject. But even in spite all the misconceptions and complexities involved, most people, however, can still clearly understand the devastating implications that frequently follow in its wake. Simply put, domestic violence victims very often live unhappy lives fraught with fear, guilt, shame, and self-doubt, in isolation and in pain.
This is why, as Miami social work majors, both Tindall and Skidmore were so passionate about organizing the very first Middletown Area Domestic Violence Vigil. Precisely because of domestic violence's malicious, manipulative, and sometimes murky nature, their goal was to shine a light on an issue that is still shrouded in so much darkness.
"We needed to get the community involved and educated about the reasons domestic violence is so prevalent," says Skidmore. "If they are educated and they are aware, then we can try and help those victims instead of sweeping it under the rug."
Tindall and Skidmore wanted to let the general public know that it has a key role in solving this problem. They also wanted to give victims a voice, and they wanted to help everyone better understand what domestic violence actually is.
"Most of the time when you say 'domestic violence' people think it is just physical," Skidmore says. "They don't realize that there are other issues that need to be addressed."
And this, too, is another part of what make it such a layered problem. That domestic violence is only bodily harm that a man inflicts upon a woman, or even that it is somehow "mutual combat," is a common stereotype.
The truth is domestic violence can affect men and women, of all ethnicities, races and ages, and regardless of sexual orientation or education level. Every situation is unique to the context of each relationship, which also means that, at best, domestic violence can be ambiguously described as reoccurring and hurtful patterns of coercion, intimidation, or domination exerted through some combination of physical, psychological, or sexual abuse.
It's not just about broken bones or bruises. Often it is deeply emotional, or symptomatic of a severely unbalanced power dynamic.
So as Miami students, Skidmore and Tindall began organizing a public event that would call attention to these facts. They emphasized education and awareness, and brought together various guests and speakers including prominent community members, local political leaders, and even survivors, who shared real-life experiences and brought a level of humanism to an often faceless threat.
That first vigil was now over four years ago. Since then, it has gained significant momentum, and evolved into a regular event held annually in the heart of Middletown.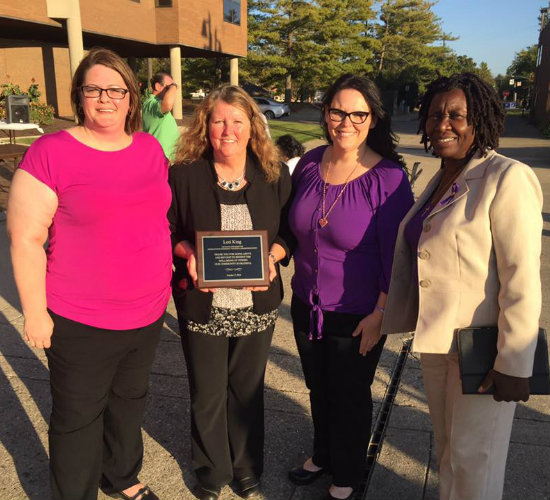 This October will mark the fifth anniversary of the vigil, which will continue to promote an array of information and resources, as well as serve as a beacon of hope for victims, their families, their friends, and community supporters. Those who attend will also learn where and how victims can get help, how to understand the signs of abuse, and what to do if they suspect someone they know to be a victim.
Today, Skidmore and Tindall are now both Miami alumni. They serve as a social worker and family services coordinator, respectively. But nonetheless, they still consider the vigil to be critical work. In fact, plans for the project are still evolving and, in a way, they have only just begun.
Skidmore and Tindall are currently seeking official nonprofit status for the vigil, which will increase their ability to raise funds, as well as significantly broaden the vigil's scope and reach.
What's more, there are also plans to open a permanent local shelter in Middletown.
According to Skidmore, the few distant shelters in neighboring Hamilton and Dayton, Ohio, do not offer the all-encompassing array of resources that many victims need.
"A lot of times the shelters are a safe place for people to stay, but some may not offer certain services where others do," she says. "We want a shelter that is not only a safe place, but a place that also offers other resources in education and support. Because you can always have a bed to sleep in. But if you don't have additional support and resources, then all it is, is a bed."
What had once started as a simple college assignment has become so much more. And as the project continues to find new life far beyond the classroom, it stands as both a reminder and a testament to us all. It shows the importance of staying vigilant against the presence of malignant social ills wherever they may occur, and it also highlights the world of possibilities that still exist for those of us who are passionate about making a difference.
And this is, of course, the very lesson that professor Slotten also continues to teach her EHS students today.
"I feel very strongly that one person can make a difference," says Slotten. "I say, 'This is your world people, and if there is something in it, or something in your past or your neighborhood, you can make a difference. The sky's the limit. Don't be afraid to do anything. Because everything we have has started with an idea somewhere."
"Truly," she says. "Everything."