The American Academy of Health Behavior (AAHB) announced that Paul Branscum has been selected as the next Editor-in-Chief of Health Behavior Research.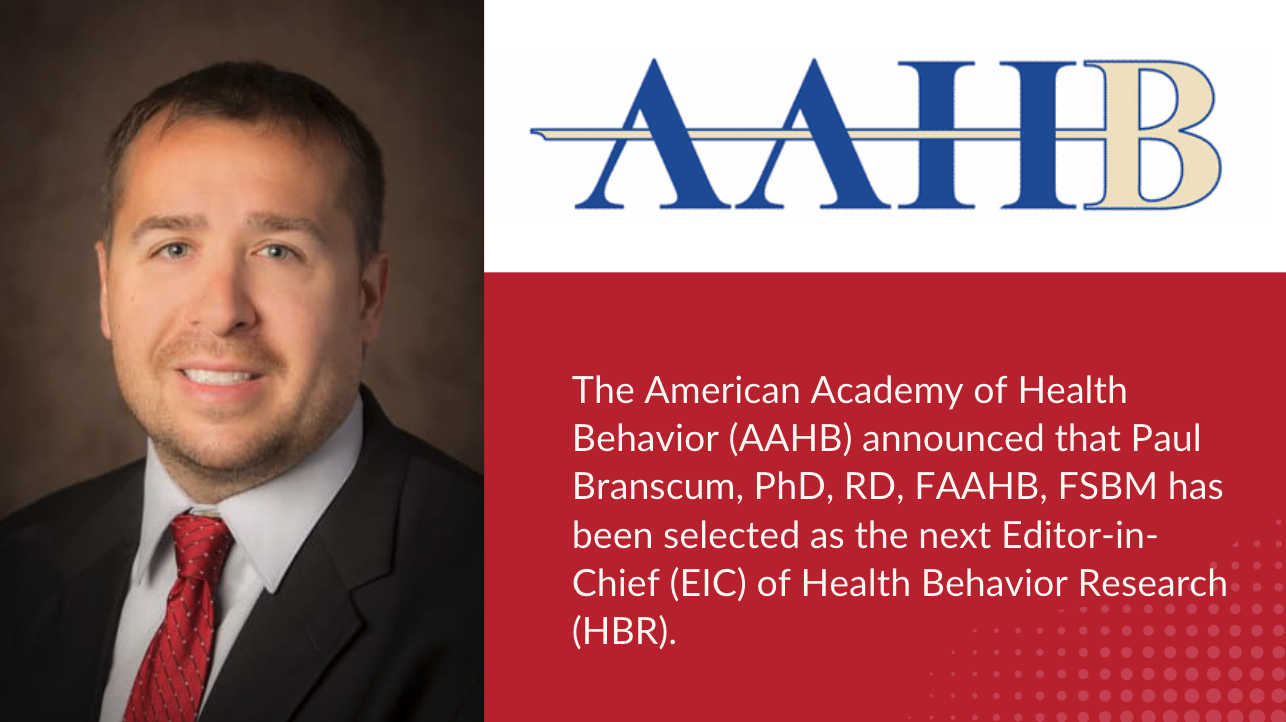 Aug 18, 2021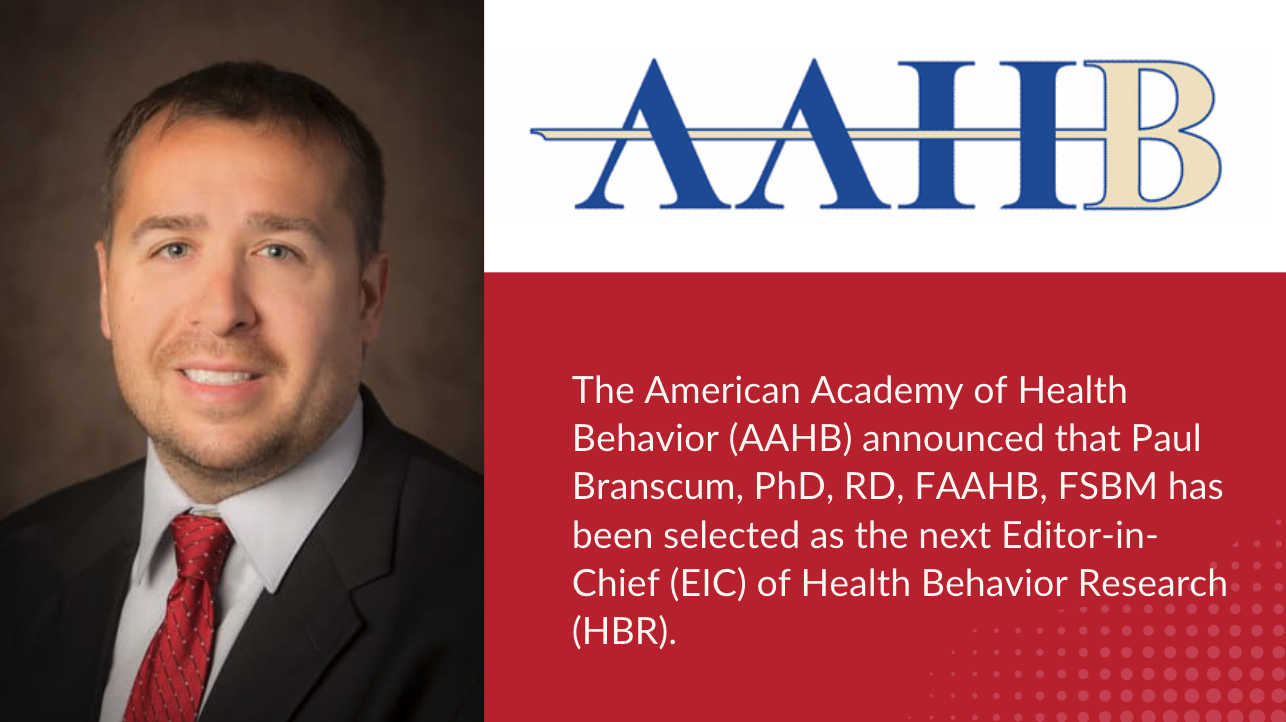 The American Academy of Health Behavior (AAHB) announced that Paul Branscum, PhD, RD, FAAHB, FSBM has been selected as the next Editor-in-Chief (EIC) of Health Behavior Research (HBR). Dr. Branscum was selected after a rigorous review of his application materials as a talented and well-qualified candidate. His scholarly achievements, experience in research and publications and long-standing service to AAHB support his forthcoming work as EIC of AAHB's official journal.
Dr. Branscum currently serves as Professor in the Department of Kinesiology, Nutrition & Health where he is also the Public Health Program Leader and is an Affiliate Professor for the Department of Educational Leadership at Miami University. He has published two books, one book chapter, more than 95 peer-reviewed research articles and he has given over 95 presentations at international and national meetings. He has been awarded over $158,000 in external research funding. Dr. Branscum has attended AAHB Annual Meetings since 2010, officially joined AAHB in 2012, became a Fellow in 2021 and has been Member Delegate since 2020.
Dr. Branscum will work with current EIC Rita DeBate, MPH, PhD, FAED, FAAHB, and Co-EIC Anna Greer, PhD, MCHES, over the next several months and will assume official duties as EIC beginning September 2021. Current AAHB president, Katie Heinrich, PhD, FAAHB, FACSM said, "I am thrilled to have Paul serve in this important leadership role and am excited about his contributions to the future success of our journal."
As leader of the HBR editorial board, the EIC has full content responsibility, ensuring that the mission, scope and core information is considered during the submission and publication of articles while working with the editorial board and journal staff. HBR is a peer-reviewed open-access scholarly journal that publishes original research articles, current issues papers, commentaries, and abstracts from the annual meeting of the Academy. The aim of the journal is to advance the science of health behavior research. Published four-times per year, particular emphasis is placed on papers that address new and emerging concepts and theory used in health behavior research, conceptual frameworks, methods, and analyses.