Atomic Learning is an online technology training and professional development tool for all faculty, staff, and students to access nearly 50,000 step-by-step tutorials on common software. It is available 24/7 from campus or home.
Get Started with Atomic Learning
---
Accessible Technology
Accessible Technology Services​ ​(ATS) was created to support accessibility initiatives across the University, providing information and services to enhance equal access for students with and without disabilities.
As part of this ongoing commitment, we've launched AccessMU, a compilation of support, policy, and training resources for students, faculty, and staff.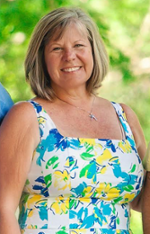 IT Services currently has 143 active and requested projects. That is a lot of work to have to keep track of. And that is exactly what Linda Lack must do in her role as the IT Services Enterprise Portfolio Manager.