Leading hospital plays important role in Miami Nursing Department
Nursing students say No. 1 Cincinnati Children's impacted their career plans
Leading hospital plays important role in Miami Nursing Department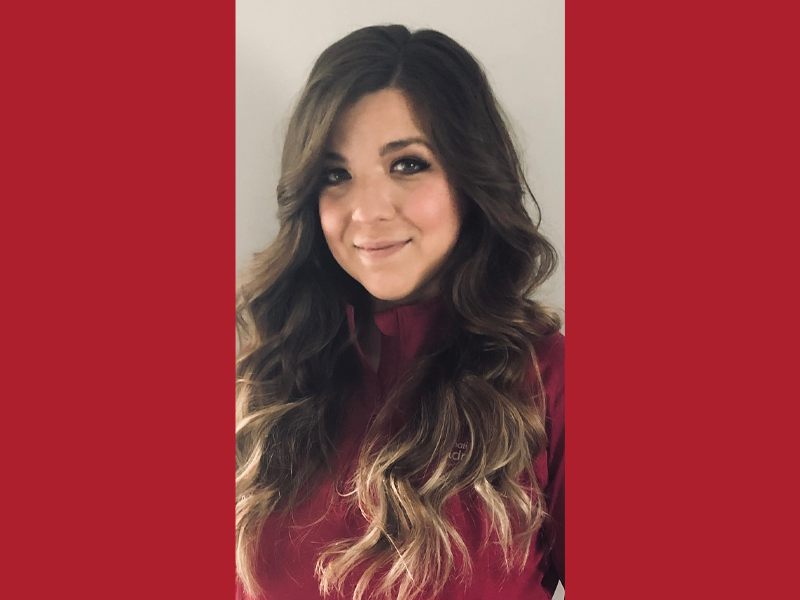 Christina Unversaw
As a new mom, Christina Unversaw faced the type of news that every parent dreads. Her oldest daughter was diagnosed with a neurological problem at just nine months old. The condition was treatable, but it would require surgery.
The experience would prove to be life-changing for Unversaw — not only because her daughter would be treated and recover — but because she would ultimately change her career due to the week she spent at Cincinnati Children's Hospital Medical Center staying next to her daughter after her surgery.
Today, Unversaw is a nurse at Cincinnati Children's. After graduating with a
Bachelor of Science in Nursing from Miami University
in May 2022, she took a job in the Emergency Department. During that fateful week in 2014 when her daughter laid in a hospital bed recovering from neurosurgery, Unversaw said she knew she wanted to make a career at Cincinnati Children's part of her future.
"When I stayed in the hospital with my daughter, I was so impressed," she said. "Everyone was so professional, and they treated my daughter so well. I was very grateful, and I knew this was someplace I wanted to work."
Nursing students are working in the lab with the SIM baby.
Top hospital; top employer for Miami nursing graduates
Named the No. 1 children's hospital in the country last month by U.S. News and World Report, Cincinnati Children's is a top destination for Miami University Department of Nursing graduates. This spring, more than 10 percent of the graduating class went to jobs at Cincinnati Children's, the largest single destination for graduates. Several graduates from states outside of Ohio chose to stay in Ohio to work at Cincinnati Children's. 

The nursing school faculty also includes a number of Cincinnati Children's veterans. At least seven have worked there in the past or are currently employed there, said Stephanie Nicely, interim chair and associate professor in the Department of Nursing, a former Children's nurse herself.

"Our relationship with our local children's hospitals sets our program apart," Nicely said. "Not only do our students study pediatric nursing in the classroom, but they have the chance to work with two outstanding local children's hospitals, one of them the No. 1 hospital in the country." 

Clinical placements like these and others provided by Miami's healthcare partners, as well as classroom learning, is why the first-time pass rate for NCLEX-RN licensure for Miami BSN graduates was 10 percent higher than the national average in 2022.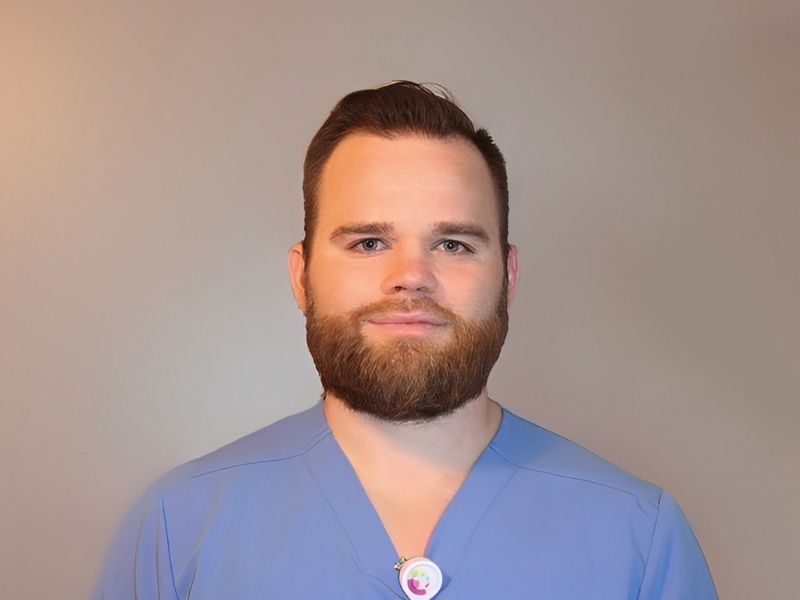 Christian McLaughlin
Cincinnati Children's rotation causes student to re-think his future
Nursing student Hunter Edwards said a clinical rotation this spring at Cincinnati Children's caused him to re-evaluate his career plans after he saw the enthusiasm and professionalism of the staff there.

A former emergency medical technician and paramedic, Edwards said he sought out a Nursing degree to allow him to pursue more opportunities in critical care, a field he has grown to love. But his exposure to trauma scenarios involving children made him wary of pediatric emergency work. He felt certain he only wanted to work in an adult treatment setting.

"As a paramedic, I had been to too many crash scenes involving children," he said. "There is only so much you can do in the back of an ambulance in those situations. It left me with a feeling of PTSD."

But during his clinical rotation at Cincinnati Children's, he said he was exposed to another side of pediatric care.

"At Children's, I realized how quickly a child's life can be saved with the resources at a hospital like Children's," he said. "Working in an environment like that made me a lot less anxious about treating children."

Edwards is now hopeful to make Cincinnati Children's his first career move after graduation next spring.

Christian McLaughlin, a 2018 graduate of Miami who is a nurse in the neurosurgery trauma unit at CCHMC, had a similar experience. After completing his rotation at Cincinnati Children's, he decided to pursue a career in pediatric nursing instead of focusing on adult critical care.

"Pediatrics wasn't in my plans at all until after my Children's rotation," McLaughlin said. "But after that, I knew this is definitely where I wanted to work."

Part of the appeal, he noted, was the hospital's importance in the community.

"I feel really proud of the reputation, the recognition," he said. "You feel a cool sense of belonging."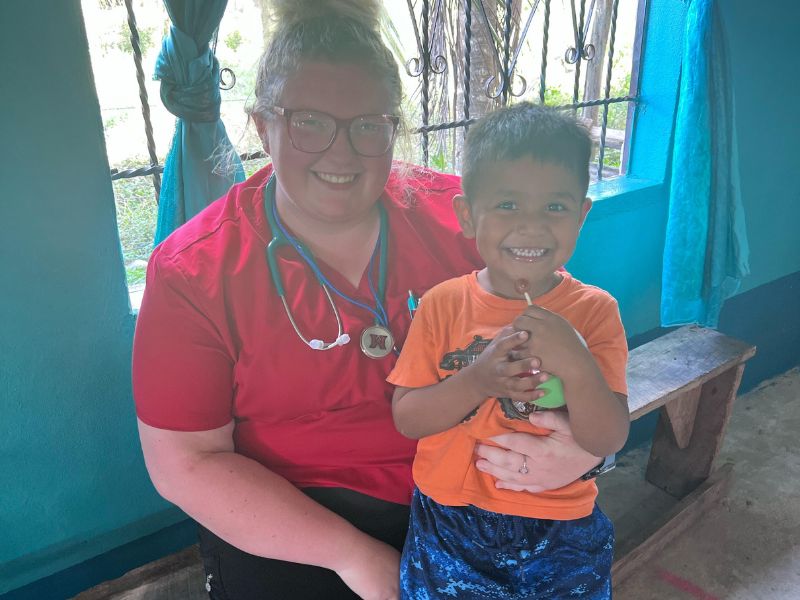 Kendall Robinson with a young patient while serving on a mission trip in Jamaica.
Miami grads feel prepared for workplace demands
Life on the job can bring challenges that no classroom can fully prepare a student for, but fourth-year Miami nursing student Kendall Robinson said she feels Miami Nursing professors gave her essential tools she can take into any job situation to improve patient outcomes.

"I've heard from many hospitals that Miami grads are very prepared and are willing to be engaged and involved with patients from the start. They gave us the communication skills and the ability to adapt to whatever we encounter," she said. That's a plus when you could be working with patients from all over the world, she noted.

Assistant Professor Rhonda Cooper, who spent more than 30 years at Cincinnati Children's in many roles, including in support of student nurse education, said that during her tenure at Children's Miami-trained nurses were known for their ability to listen and give patients their full attention.

"I was always impressed with how they were therapeutically present for each patient," Cooper said. "As a nurse, you have to establish trust quickly, because in the span of a short time you are meeting and then touching and assessing a patient. You don't have a long time to establish a trusting relationship. We instill that communication skill in our future nurses," she said of Miami's program, which includes courses that build communication skills as part of the curriculum.

"Cincinnati Children's is all about teamwork," she added. "That's what makes them such a great hospital. That's what we want to emphasize and teach here at Miami, too."

After graduation, Robinson hopes to begin a pediatric nursing career at Cincinnati Children's, where she has shadowed in several departments.

"It's evident the doctors and the staff there love their jobs, and they want to make a difference. That's the kind of place I want to work, too."