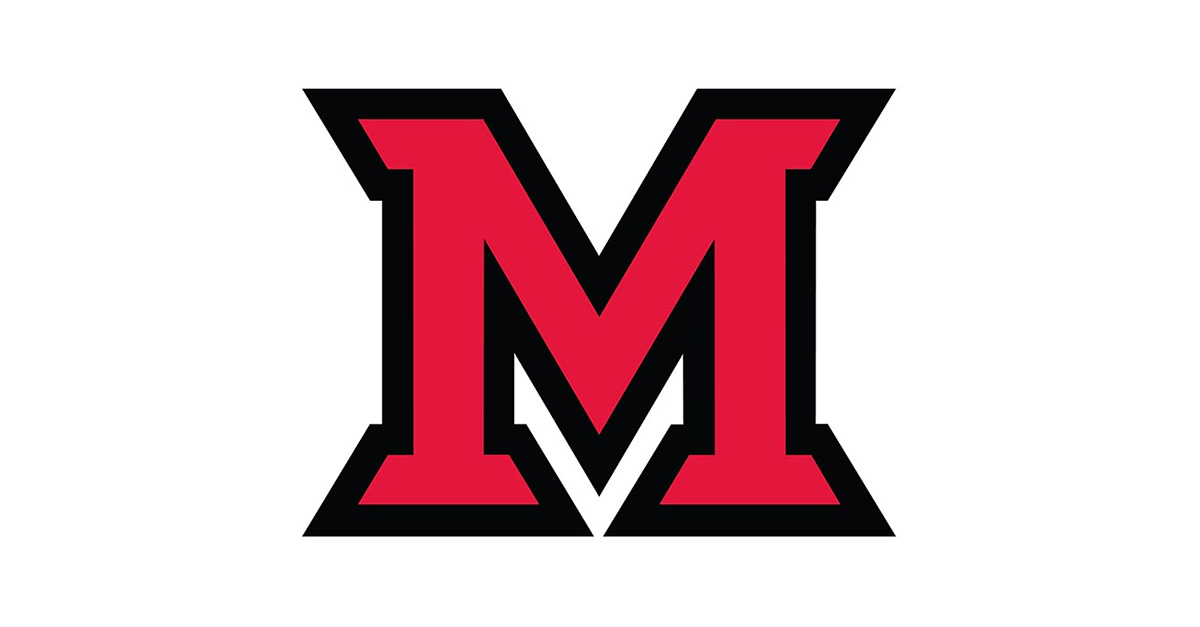 Jan 19, 2017
Campus Discussions
- In December, I announced a plan to hold four interactive campus discussions during the upcoming spring semester. We then invited faculty and staff to submit idea proposals to facilitate one of the sessions. With this Inclusion Series, we are working to foster a better understanding of complex, relevant, national and/or global topics, and will do so in a substantive, balanced and scholarly manner.
My office, with the support of the Deans and President, is offering the first of the Inclusion Series - Free Speech and the Path to a More Perfect Union on Wednesday, February 1 from 5:00-7:00 p.m. in the Shriver Center Dolibois Rooms. Dr. Patrick Haney, Chair of the Department of Political Science, and Dr. Michael Curme, Dean of Students will facilitate the session. All faculty, staff, and students are invited to attend and participate in the discussion. The three remaining session dates are:

Tuesday, March 14, 2017 4:30 – 6:30 PM
Tuesday, April 11, 2017 4:30 – 6:30 PM
Thursday, May 4, 2017 5:00 – 7:00 PM

The deadline for topic proposals for the remaining sessions dates is January 23.


Printing Services - Some of you expressed concerns about Miami's new printing procedures and services which I then shared with our colleagues in Housing, Dining, Recreation and Business Services (HDRBS) who manage Printing Services. They have provided the following information and the more detailed update contained in the attached (Attachment A below) memo:

HDRBS continues to meet weekly with Xerox representatives to address specific examples of problems or concerns as Miami continues to transition printing services and to strengthen Xerox's performance.
While users will continue to submit requests (with uploads) via e-mail to Printing Services, a new online WebCRD portal print request process should be implemented by mid-semester.
More information about this transition is forthcoming.
Please contact Kristin Kieffer, Assistant Director of IT Communications, who is available to speak or meet with departments or individuals about their questions or concerns. Ms. Kieffer can be reached at (513) 529-6062or kieffekm@MiamiOH.edu


Statewide Standards for College Level Examination Program (CLEP) - Continuing their efforts to promote academic success of students, the Ohio Department of Higher Education is creating faculty review teams to analyze all 33 assessments of the College Level Examination Program (CLEP). These panels analyze and set a threshold score for their particular examination. Students who score well on a given CLEP examination may be awarded academic credit for one or more university courses aligning with that examination.
Threshold scores for 16 examinations have been set thus far, with more to come in the future. The Provost's office will work with relevant Miami academic departments to identify appropriate course matches to be awarded for the given examination score. Fortunately, Miami already awards course credit for many CLEP examinations (see General Bulletin) so in many cases, there may be little or no change in how credit is awarded. A memo from ODE that explains the new procedures and provides additional information can be obtained by contacting the provost's office.


ATTACHMENT A
UPDATES RE: PRINTING SERVICES AT MIAMI (provided to Provost Callahan on 1/18 by HDRBS staff)

Information about requests for quick B/W or color copying on campus is available on the print transition website and https://miamioh.teamdynamix.com/TDClient/Requests/ServiceDet?ID=4630)

Pay4Print Locations are located at the following locations:

Oxford Campus:
 Armstrong Student Center (3rd floor, Student Organization offices)
 Benton Hall
 Farmer School of Business
 Irvin Hall
 McGuffey Hall
 Phillips Hall
 Presser Hall
 University Libraries
 Art & Architecture Library (Alumni Hall)
 AMOS Music Library (Center for Performing Arts building)
 B.E.S.T. Library (Laws Hall)
 King Library
Hamilton Campus
 Mosler Hall
 Phelps Hall
 Rentschler Hall
 Schwarm Hall
 University Hall
Middletown Campus
 Gardner-Harvey Library
 Johnston Hall
 Thesken Hall
 Greentree
Voice of America Learning Center Lab

Pay4Print Functionality
o Utilize lab computers in each area to print
o Download uPrint utility and print direct from personal laptop

Payment Options for Pay4Print
o MUlaa card associated with student ID
o Purchase generic card using cash through Value Transfer Station (VTS) machine on each campus.

Billing/invoicing concerns: The process for print requests in place between Miami and Xerox, since the vendor contract/consortium acceptance in September, has been temporary while the online web portal was developed. We have been tracking billing concerns and amending the printing process during this time and will continue to do so until the new portal is ready to launch. Below are the steps initiated to assist with this transition:
o Xerox sends back jobs with a delivery confirmation receipt.
o Handwritten cost totals applied to delivery confirmation tickets beginning in November.
o As of January 1, 2017, the delivery receipt now includes the total cost printed in the upper right side of the form.
o All delivery receipts also include: "If further billing details are needed please contact Kristin Kieffer at (513) 529-6062 or kieffekm@MiamiOH.edu."
2
o Monthly billing uploads are in process and faculty/staff can check department banner information, using account index 160013, for print service totals through 12/30/2016. For further detail please contact Kristin Kieffer.

WebCRD Update (online web portal for print submission)
o Test users have been identified and will be contacted via email to test the portal beginning the week of January 23rd, 2017 (training will be provided).
o Once test user feedback is received and implemented, targeted meetings & training opportunities on the new WebCRD portal will be available in February.
o Training will cover how to access and use WebCRD, Xerox Printing Consortium Pricing, services available, workflow and timelines.
o Estimated completion of transition to portal use is March 1, 2017.
o The portal will allow the user to review a variety of options for their print jobs and request estimates to include binding, stapling, hole punching etc
o The portal provides the user the ability to access previous job history and detail to include total cost.
o The user will also be able to request multiple print orders in one session.
o The portal will be customized to select appropriate billing index.
o The portal is currently in review for functionality, and branding.

Marketing/Visibility – Outreach
o We are working with Xerox on an updated marketing plan.
o Advertising regarding use of product is planned for students, staff and faculty.
o Specific communication will target timelines and workflow to assist customers.
o University Communications & Marketing will assist with communications via Miami Wire, MyMiami
Large Format Poly Price:
o Base price is $4.50 per square foot. $1.50/sq. ft. less than MU PC - we were charging $6/sg. Ft.

Volume Pricing available:
 As total sq. ft. of job goes up, per sq. ft. pricing goes down

HDRBS Print Transition Team Continuous Follow-up:
o Weekly meetings continue with Xerox representative to discuss and review process implementation and service level agreements.
o All concerns directed to Kristin Kieffer and Lori Cramer are investigated and included/ documented in the service level weekly updates with Xerox.
o The HDRBS transitional print service team is closely monitoring the agreement with Xerox to ensure service levels are met, so please continue to forward concerns and to include specifics about print jobs so the team can follow up and close any gaps in service.
o At the end of the semester, a survey will be distributed to faculty, staff and students to capture feedback and aid in vendor follow up.