6-3-20 Message to Community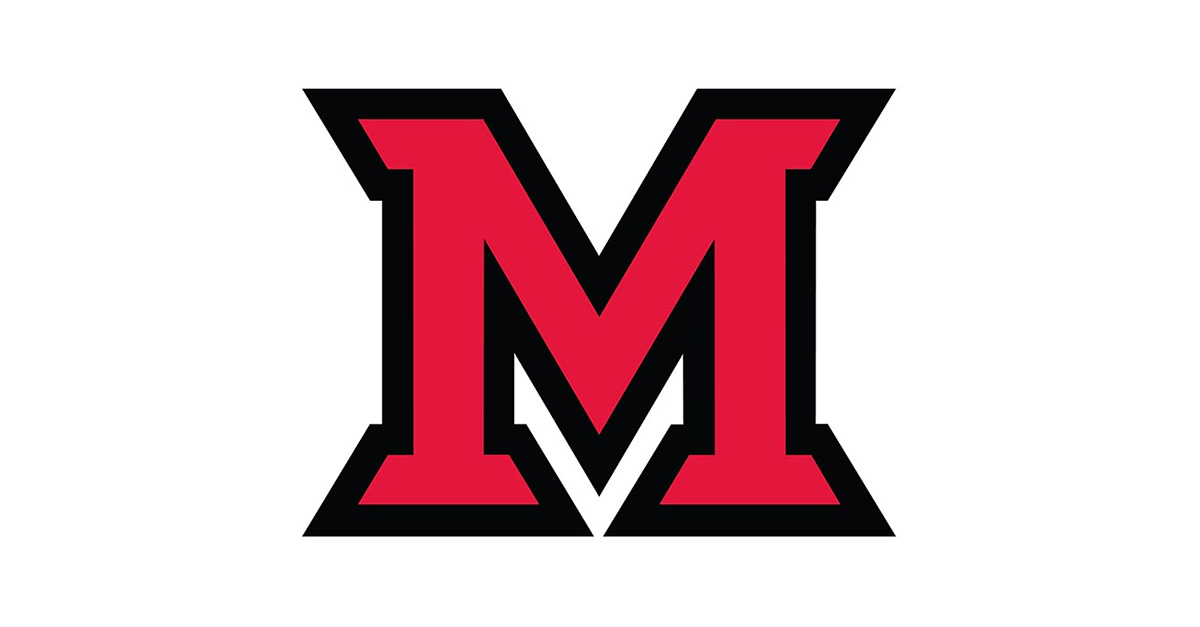 Jun 03, 2020
Dear Colleagues:
I have written and rewritten this introduction several times today. I am at a loss to say anything that feels useful at this moment. I am beyond frustrated with what I see in our country. I am mystified at how people can treat other human beings with such disregard in so many different ways. None of my drafts felt right. Let me just say that I am with you, wherever you are, whatever is weighing on you. I continue to believe that we, as educators, can and do make a difference.
I continue to believe that a strong, values-focused university like Miami can have a profound positive impact on our students and our communities. We work for the future.
Feeling bad is not enough. Being knowledgeable is not enough. We must take action. Implicit bias, structural bias, history, culture, prejudice, discrimination, and ignorance are difficult to overcome, but we as a species have a long history of overcoming difficult challenges. One challenge right in front of us is the failure of higher education to realize the social justice goals we set for ourselves. Let us begin by getting our own house in order. In the days to come I will ask for help to identify evidence-based actions we can take to:
Ensure our curriculum and co-curricular activities fully engage our students in exploring the myriad social justice issues present in this and other cultures, as well as the pervasive and insidious effects of cultural and societal disparities;
Continue helping first-generation students and students with minoritized identities find post-secondary success at unprecedented levels and in new ways; and
Implement evidence-based strategies to ensure that we recruit, support, retain, promote, and empower a broadly diverse faculty that will continue strengthening our ability to fully deliver on our mission to serve the public good.
We can be the change we want to see in the world. Let's start.

Now, some selected topics for our mid-week update:
Planning for safe(r) return to campus: what does science say?
A message from our campus-wide Safe Return to Campus Planning and Coordinating Committee
Brief overview of voluntary furlough offered to AFSCME workers
Reminder of faculty development opportunities in preparation for fall
1. Emerging evidence about COVID-19 and safe(r) return to campus:
I have heard significant anxiety as we discuss fall term, and I want to assure you that we are doing everything we can to prepare for a successful return to campus for as many of our university members as possible. Of course, we acknowledge that nothing can guarantee zero risk of exposure to a freely-circulating virus, but I want to review our thinking at this point (which of course will evolve as evidence evolves):
De-densifying, hand washing, and face masks
: Our Physical Facilities staff are providing us guidance regarding using a 50% occupancy rule of thumb for classrooms in addition to lower density options. This new(er) 50% occupancy guidance is based on recent recommendations from various scientific agencies.
Some have expressed concern over this guidance. Recall that the prior guidance—our ubiquitous six foot rule—was from the earliest days of the pandemic. Recent research has developed more nuance. Face masks, distance, and hand washing seem to be common elements of most evidence-based recommendations for reducing the probability of airborne transmission:
Staying 3 feet (1 meter) apart lowers the chances of coronavirus spread by 82% … according to the review that analyzed information from 44 studies across 16 countries and published June 1 in the journal The Lancet. With face masks, the chance of spread was … more than 80%, according to the report.
"Although distancing, face masks and eye protection were each highly protective, none made individuals totally impervious from [COVID-19] infection," lead author Dr. Derek Chu, a clinician scientist in the Department of Health Research Methods, Evidence and Impact, and the Department of Medicine at McMaster University in Ontario, said in a statement. For this reason "basic measures such as hand hygiene are also essential to curtail the current COVID-19 pandemic and future waves."
Fabric Face Masks
: I have three different fabric face masks and have closely monitored the scientific findings around face masks to ensure I keep myself and my family as safe as possible.
It appears that fabric face masks can be surprisingly effective. "We found that very breathable fabrics are a good choice, like common t-shirt materials. They tend to have low droplet resistance, and their efficiency increases when used in a two-layer mask. The net breathability of the two layers is much higher than the medical masks, too. In fact, the breathability of cotton T-shirt fabrics remains higher than a medical mask, even with three layers. Homemade masks can be an effective tool for the public, together with testing and contact tracing, social distancing and other interventions to mitigate disease transmission."
"Mixing two different fabrics can also lead to impressive results: The researchers used an aerosol mixing chamber to produce particles ranging from 10 nm to 6 μm in diameter. A fan blew the aerosol across various cloth samples at an airflow rate corresponding to a person's respiration at rest, and the team measured the number and size of particles in air before and after passing through the fabric. One layer of a tightly woven cotton sheet combined with two layers of polyester-spandex chiffon—a sheer fabric often used in evening gowns—filtered out the most aerosol particles (80–99%, depending on particle size), with performance close to that of an N95 mask material. Substituting the chiffon with natural silk or flannel, or simply using a cotton quilt with cotton-polyester batting, produced similar results. The researchers point out that tightly woven fabrics, such as cotton, can act as a mechanical barrier to particles, whereas fabrics that hold a static charge, like certain types of chiffon and natural silk, serve as an electrostatic barrier."
Faculty accommodations:
 Many departments will likely need to offer some courses online due to space constraints. Ideally, departments will match those needs with faculty who prefer to be off-campus. Where faculty preference cannot easily be navigated in creating a balanced portfolio of course offerings, we will need to engage our existing accommodations process.
For those faculty who believe they will not be able to return to campus to teach in the fall or will need additional assistance to return to campus due to a serious underlying health condition, the University will work with them to provide reasonable accommodations to enable them to continue working where possible. For those seeking an accommodation, see Accommodation and Accessibility to follow the process.
Those faculty for whom no reasonable accommodation is possible or who have a family member with a serious underlying health condition, should consult with Academic Personnel Services about leave options.
Personal responsibility and safety: 
As a university community deeply enmeshed with the communities around our campuses, all members of our community will need to agree to a social contract whereby we do certain things to take care of each other. We are working to establish a norm of doing what it takes to have the best possible safety and best odds of having a full semester of on-campus education and activities.
To this end, Student Life is planning to have a series of required trainings regarding safety, public health, mask wearing, etc.
As faculty and staff who routinely leave campus and interact with community members and families, we must commit to the same social contract that we expect our students to adhere to.
As faculty, you are empowered to set norms of behavior within your classroom. You have the right, some might say the responsibility, to set an expectation that everyone wears a mask, engages in social distancing as much as possible, washes hands, and monitors their personal health, joining the class remotely rather than in-person if illness is suspected.
We once again ask you to carefully consider attendance policies to support healthy behaviors and not punish students for doing the right thing by staying away from class when unwell. By communicating how you will support students who are remote or not in class, you will reduce anxiety and improve their educational outcomes as well as public health. I would also recommend that you commit to your students that if you are unwell, you will take measures to reduce exposure such as temporarily teaching remotely.
Testing, tracing, isolation: 
We continue to have discussions with our health system partner, Tri-Health, and with various other public health agencies. As you may be aware, some of our students spent the past few months working as tracers with Butler County, and we can have a significant tracing capacity available. The biggest question will be testing, which is an area that is rapidly evolving. Other environmental monitoring techniques, such as monitoring wastewater, are also evolving. We have a long time until classes resume for fall, and it is unclear what specific strategies we will utilize. We even have alumni leading companies who develop and deliver testing. You can be certain that we are prioritizing this as a key tool for improving the health and safety of our community and will update everyone as we know more.
2. A message from the Safe Return to Campus Planning and Coordinating Committee:  
Earlier today, Dana Cox and Gwen Fears, co-chairs of the Safe Return to Campus (SR2C) Planning and Coordinating Committee, shared a message with the community that highlights their charge (see the message "To the Miami Community," dated June 3). They also introduced a
new web resource 
that will both collect and disseminate information about out return to camps, and a communication plan for sharing updates.
3. Voluntary Furlough for AFSCME workers:
 On Monday, the University offered members of the AFSCME bargaining unit the opportunity to take voluntary furloughs beginning June 13 and ending July 24. Over 160 AFSCME employees have already applied to take the voluntary furlough. Housing and dining employees will be given first preference because the University will not be hosting camps or conferences this summer due to the COVID19 virus and will not need as many AFSCME workers. Although a voluntary furlough is a leave without pay, the University will be assisting furloughed employees in applying for unemployment benefits. In addition to Ohio unemployment benefits ( maximum of $455 per week) there is a federal unemployment supplement of $600 per week available. The University has also offered to pay all of the furloughed employees' cost share (e.g. premium) for health, dental and vision insurance. At this time, I am not aware of any other furlough plans for any other group.
4. Pedagogical and skill development support for faculty preparing for fall classes: 
All of us face an uncertain fall semester. As we learned this past spring, it is not possible to know what might be around the corner. In order to create the best learning environments for our students in this uncertain context, we all benefit from having more tools, strategies and supportive networks at our disposal. Toward this end, the Center for Teaching Excellence, the Howe Center for Writing Excellence, and eLearning Miami have partnered to create a summer series of innovative development opportunities that draw from best practices in teaching with technology.
Our current plan for summer development:
June: Self-Paced Basics of Online Course Design (available starting June 15)
July: 90-minute Synchronous "Deep Dive" Sessions on Preparing for Flexible Formats, Creating Engaging Course Material, and Creating & Facilitating Quality Interactions Online
July and Early August: 90-Minute Synchronous Workshops in Response to Instructor Needs and Requests
Thank you!
Ryan Baltrip, Director, Digital Learning Initiatives
Elizabeth Wardle, Director, Howe Center for Writing Excellence
Ellen Yezierski, Director, Center for Teaching Excellence
(Note that faculty on our regional campuses have excellent support from the eCampus and other groups, as well as the option of engaging with these opportunities.)
Many thanks,
Jason