Andrew Revkin looks optimistically to the future of climate change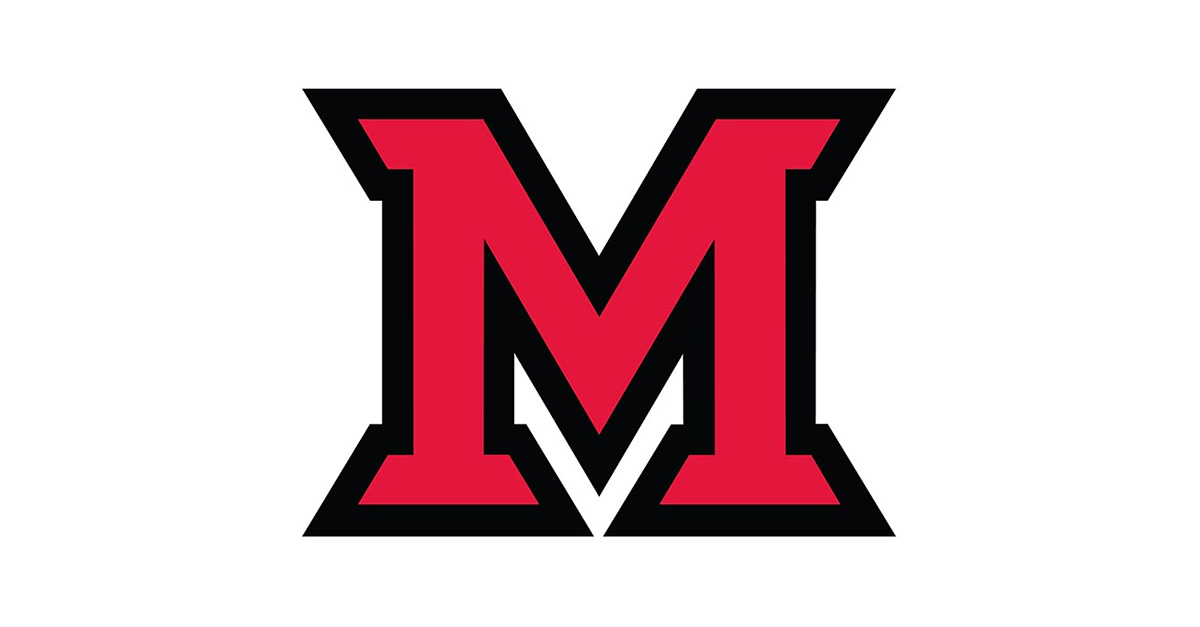 Sep 25, 2014
Written by Kelly Higginson and Victoria Slater, CAS communications interns
Photos by Connor Moriarty, CAS communications intern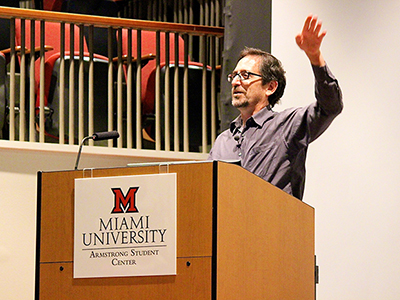 Andrew Revkin addresses the crowd.
"We are in zoom mode; our populations, our landscapes—it's all zooming," said New York Times science reporter and photographer Andrew Revkin on September 15 during his lecture on "Seeking a Good Path Through the Anthropecene." The term 'Anthropocene' refers to the emergence of a new geological era in which human activity has begun to override natural planetary processes.
Sponsored by Miami University's Humanities Center as part of its 2014-15 John W. Altman Program, Revkin's lecture focused on the way humans can improve their effects on the environment in a time where we dominate the ever-changing landscapes of Earth. We have the power to shape the world, and Revkin urged his audience to use their knowledge and tools to influence the environment for the better.
A science writer and reporter for 32 years, Revkin has traveled to the North Pole, the middle of the Amazon Rainforest, the Indian Ocean, and many other places.
These exotic locations, Revkin remarked, provide "a great vantage point" for seeing that humans are currently the driving force of natural selection on this planet due to our manipulation of landscapes.
When addressing how to better the environment, Revkin urged the audience "to shift how we frame our goals," focusing on the traits of climate change rather than the "numbers."
"The best way to advance on the issue," he said, "is to work past the numbers to give us a more climate-friendly world. It's not purely about science, it's a function of values. We can sit back and ignore it, but doing that will result in long-lasting complications."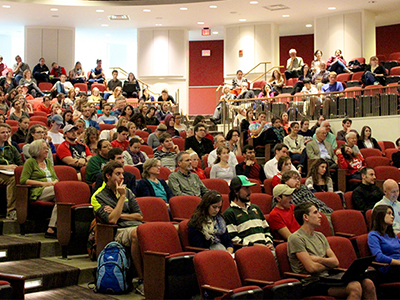 The audience listens attentively to Andrew Revkin's presentation.
Revkin presented his own approach to combatting climate change as a set of simple exercises: "Bend, stretch, reach, teach, reveal, reflect, rejoice, repeat." The first several encourage humans to adapt to the changing environment through flexible adaptations, such as a flood zone in lower Manhattan. His call to "reflect" and rejoice" was more surprising.
Revkin explained that "reflecting" is essential to science.
"Reflecting is all about looking back on all of the data and asking what does it mean," he said. "You only appreciate environmental change when you look at it over a long period of time, and suddenly you realize 'wow, big things are happening.'"
"Rejoice," Revkin went on, is appreciating the work that has been done, and "repeat" means finding a path to sustain what has been done.
"We have the potential to look back and be proud of this era," he said.
Revkin said he hopes that one day this geological age of our own making will make future geologists look upon our age as a remarkable time in which species began the long-term impact into action.
He added that he is optimistic about Earth's future and the solutions to climate change that humans will ultimately develop.
"I think there is a way forward on this issue, to feel encouraged, to feel excited about what lies ahead," Revkin said. "Maybe it's an overstatement—we'll see."