Students explore career opportunities with the Inside Chicago workshop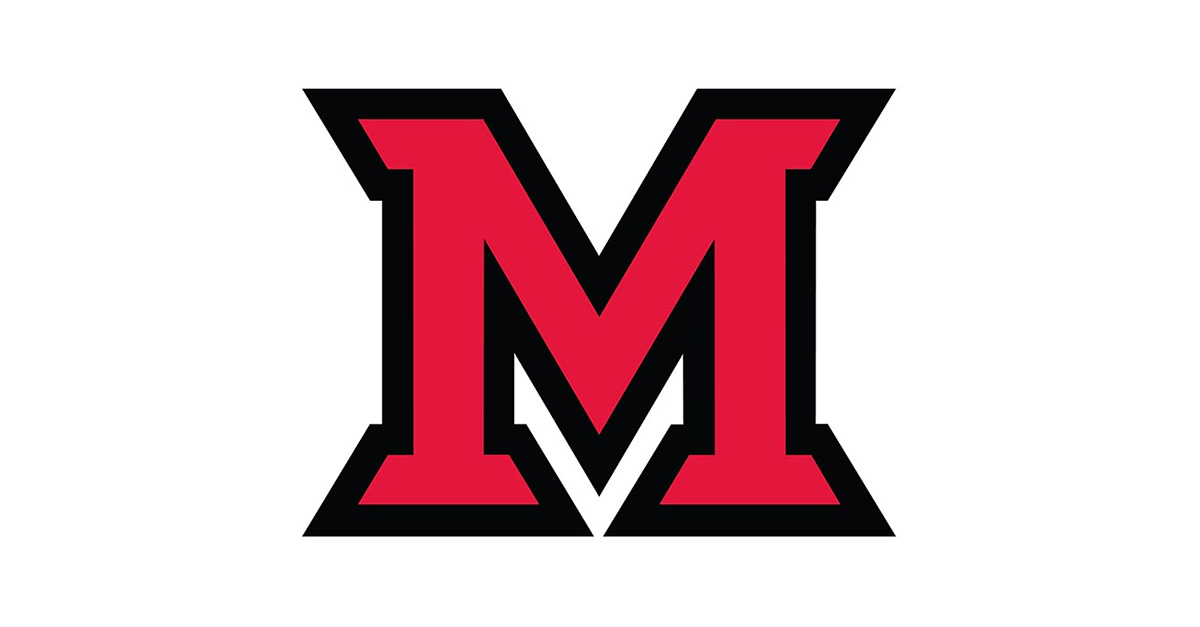 January's pilot program focused on the liberal arts
Mar 18, 2015
Inside Chicago, a 5-day intensive workshop showcasing various career choices for high achieving Miami students in the liberal arts, held its first 'real world'-centered trip in the Windy City this past January with 15 students from the College of Arts and Science.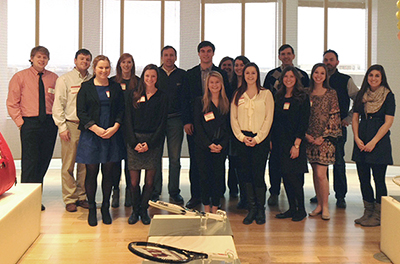 Inside Chicago group at Wilson Sporting Goods
"Our goals were to give CAS students opportunities to explore connecting their majors to potential careers," said Angelina LaLima, assistant director of Career Services, who accompanied the students. "Translating liberal arts degrees into a career is a hot topic and something that we're really focusing on."
A number of Miami alumni living and working in the Chicago area worked with Miami University's Office of University Advancement to arrange site visits for the students. "We had an incredible, enthusiastic response from our alums," said Lesley Pihlajamaki, assistant director for Employer Relations. "They represented a range of employers, including the mayor's office in City Hall, Jasculca & Associates, Mesirow Financial, Catamaran, Beam Suntory Inc., Spark SMG, 1871 Tech Nexus, Ernst & Young, and more."
One stipulation for the program was that all students had to be from the Chicago area. This allowed them to stay with their families and commute each morning on their own to each day's first location, simulating a real life situation of going to work.
"My favorite part was meeting Lisa Schrader [Miami 1995], Mayor Rahm Emanuel's chief of staff, and getting to tour the mayor's office," said Cecelia Simon, a junior double major in American studies and history. "I really liked seeing the behind-the-scenes part of politics."
"One of my favorite moments was going to Spark, an advertising firm," added Meg Patrick, a junior majoring in strategic communications. "Being there and hearing all of the different experiences really interested me in advertising and marketing."
"I felt I could really connect with the Miami alumni," said Madeline Bonyko, a senior strategic communication major. "Inside Chicago will influence my academics because it's made me have a more open mind."
LaLima said that she's very thrilled with how this pilot program turned out. "You never know how it's going to go at first," she explained. "You have all these ideas, and you know the experience you want the students to have, but you never know how it's going to be until you actually do it."
As a joint effort between Miami's Career Services and Office of University Advancement, Inside Chicago joins the series of special 'Inside' career workshops based at Miami's College of Arts and Science. These include Inside Washington, Inside Hollywood, and Inside New York, which provide opportunities for students to connect with Miami alumni in various fields such as advertising and public relations, entertainment and news media, politics and government, and much more.
"Inside Chicago taught me that I could work in marketing, I could be the CEO, I could work in any other aspect," said Shannon Conerty, a junior professional writing major. "I'm not restricted by what I study."
Watch the Inside Chicago 2015 video.